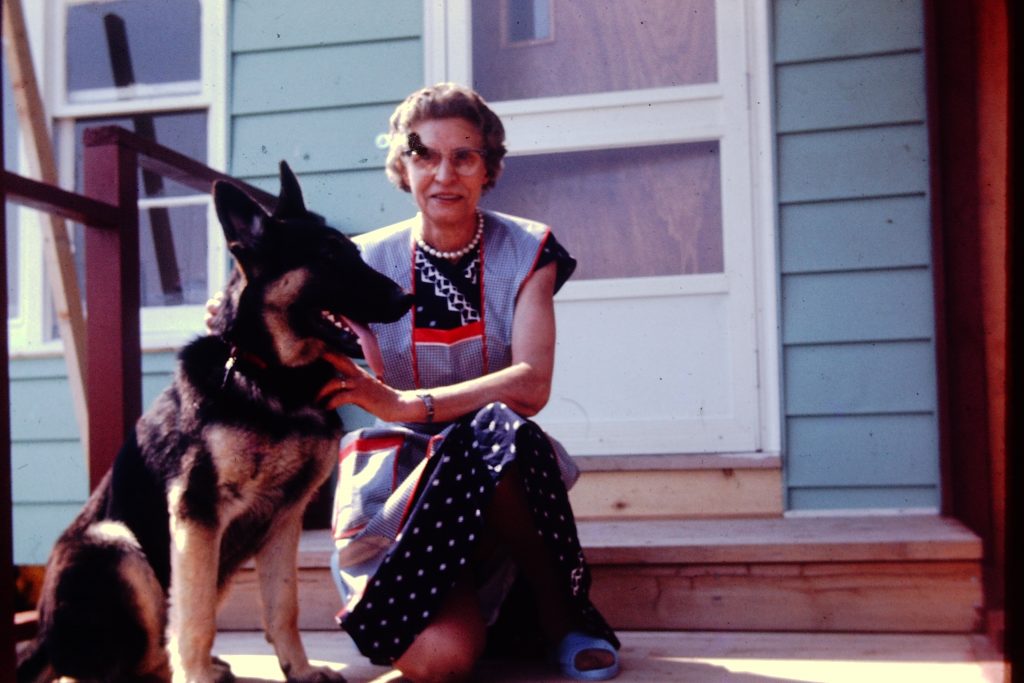 Her name was Margaret Shumacher Siegel. She migrated from Germany between World Wars, arriving at Ellis Island in the fall of 1925, she was 20 years old. She traveled to America with a man named William, who later would become her husband and my grandfather. The two of them met on my grandmother's family's small farm in the tiny German village just east of Bremen called Ottersberg. In a short time the young newlyweds managed to rent a flat in the German ghetto section of Brooklyn. Sometime in the early 1930,'s  they opened a corner grocery store on Halsey Street. It was sometime during the second World War that their store was violently destroyed by American supremists who hated all things Germans. The xenophobic vandals gave no thought to the idea that my grandparents had earned their American citizenship. My grandparents did not have enough insurance, or the money that it would take to bring their business back to life. My grandmother took a job collecting tolls in the subway and my grandfather became a teller in the local bank. My grandmother died in 1974, five years after moving to her retirement home in New Paltz. Margaret Siegel, who never puffed on a cigarette, or any form of tobacco for that matter, passed at the age of 68 due to acute emphysema. She had survived two World Wars, a cramped boat ride across the pond, discrimination and violence because of her heritage, two muggings, but she couldn't beat the fumes put out in the cold dampened New York City train station. By the time she made her way out of the city and up to New Paltz she had difficultly catching her breath while battling a hacking cough that caused her much discomfort in the last few years of her life.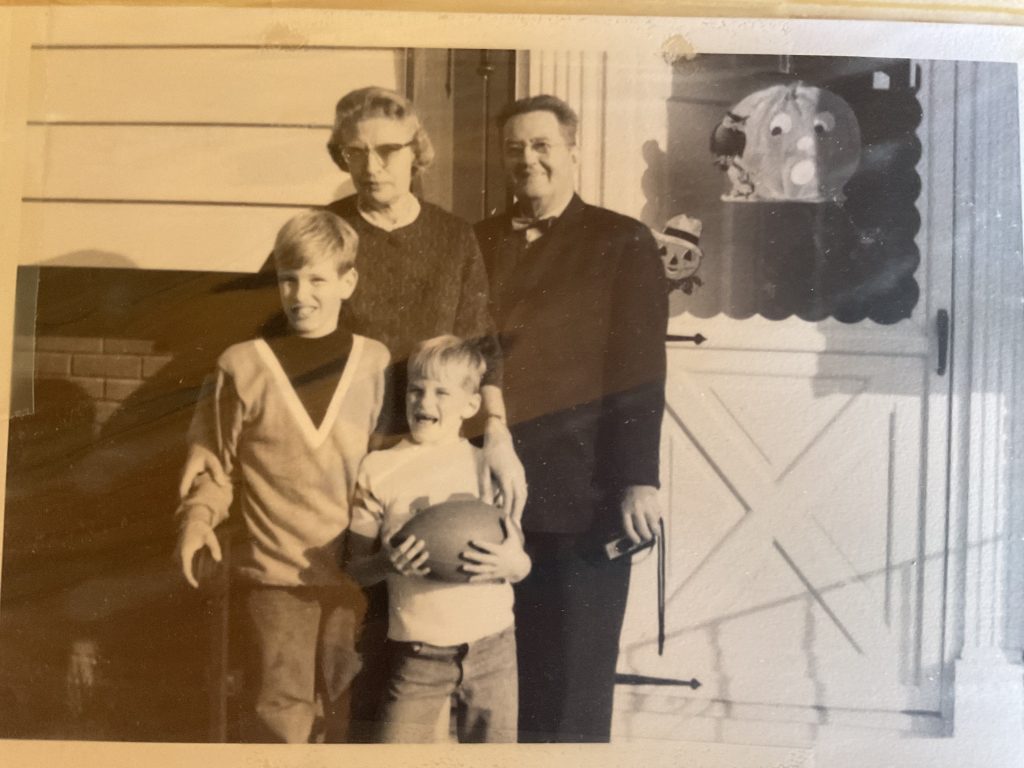 The stories about her history were so much more exciting than reading a book or listening to a history professor drone on. My father's mother, my grandmother was sharing with me the history that she had lived. There were moments I hung on her every word, because even as a young boy I understood her history was connected to who I was and who I would become in the future. After me and my brother got a snowmobile for the Christmas of 1973, I asked my grandmother what she got for Christmas back in Germany when she was my age. "I had seven brothers and sisters, we all received the biggest most delicious oranges you ever saw." 'That's all?' I said incredulously.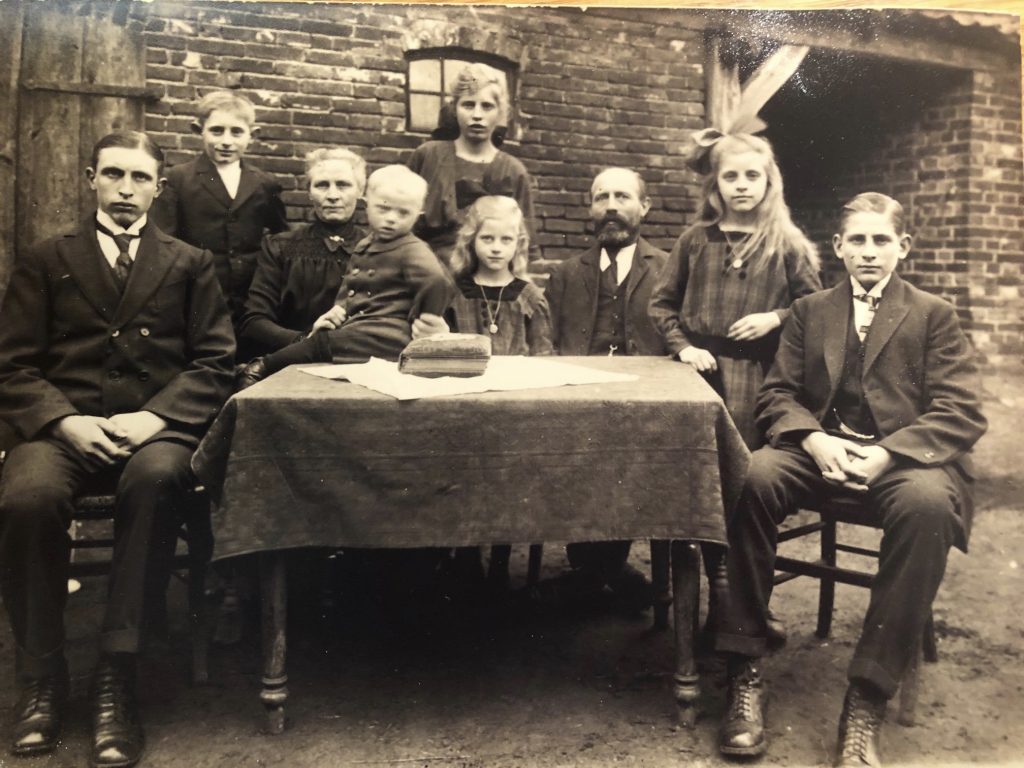 My grandmother smiled. "We were all very happy, with war raging around us, and soldiers starving to death in battle, some of which were your relatives Richard, an orange was a special treat." It would be very different if I could talk to her one more time, but as a teenager I wasn't that interested in the olden days back in Germany, I focused more on stories about what it was like for my dad growing up in Brooklyn. "I never worried about your dad, he was always playing sports. I don't know where he learned because myself and your grandfather were not into athletics. He was either on some school team or playing stick ball in the streets in front of where we lived."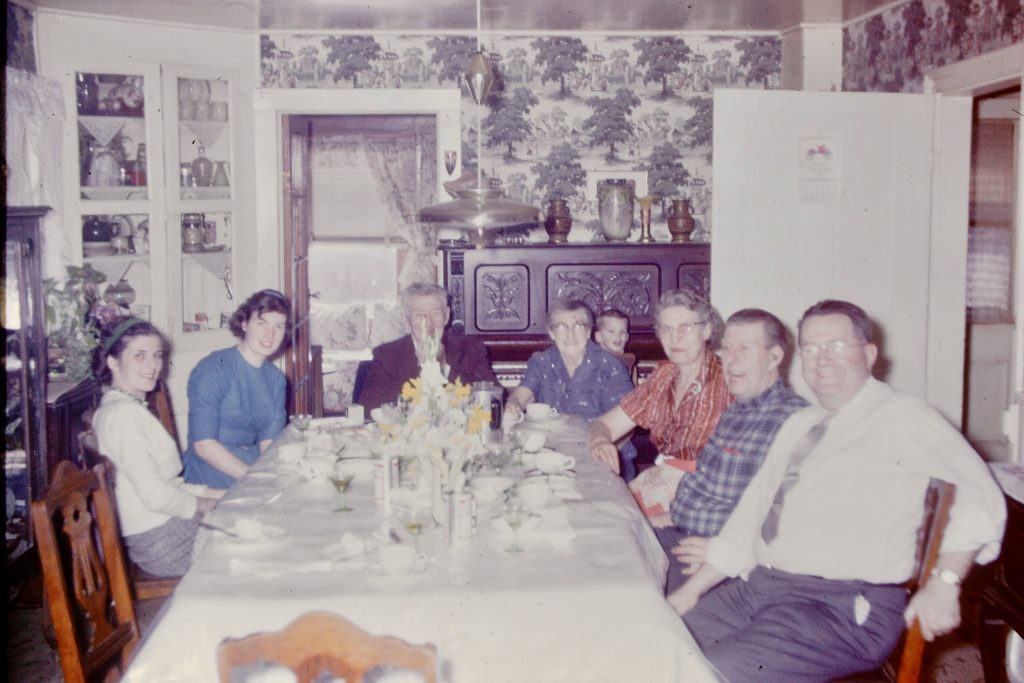 I knew exactly the street she was talking about because I have many fond childhood memories of Halsey Street located in the Bushwick section of Brooklyn. My brother Gary and I spent many nights sleeping on makeshift beds in the tiny living room area of my grandparent's brownstone first floor apartment. To this day I see the landscape and smell the scents of that Brooklyn flat.
I can hear the ice cream truck coming down the street, bells ringing, being chased by the neighborhood kids. I breath in the dusty smell of the hot city pavement after a rain shower on a scorching July afternoon. I recall walking down to the end of the street and heading underground to the subway with my grandfather. We usually rode the subway, (Grandma controlled the tokens) out to Queens to see a Mets game or the World's Fair in 1964. In that little apartment on Halsey Street me and my brother listened to stories about what life was like for the Siegels in the 1930's and 1940's.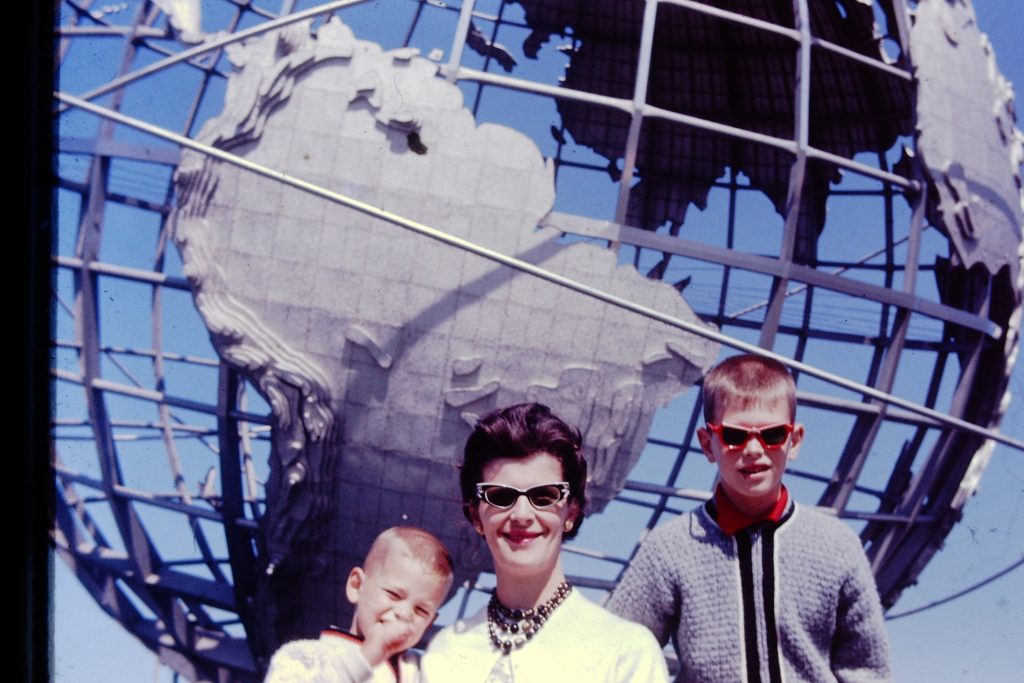 There was a lot of hate for Germans, though most of them had been born in New York, my grandmother told us matter of factly. "Living conditions were poor, we didn't have heat in the apartment. I put bricks in the oven, wrapped a blanket around them and put the bricks at the foot of your father's bed every night in the winter." Whether it was Brooklyn or when she moved to New Paltz there were two things that come to the forefront of my mind when I think of my grandmother. My father worshipped her, even called her a saint, he was her guardian angel. It was a mutual admiration society between mother and son. The other thing was that my grandmother and myself shared an immense passion for board games.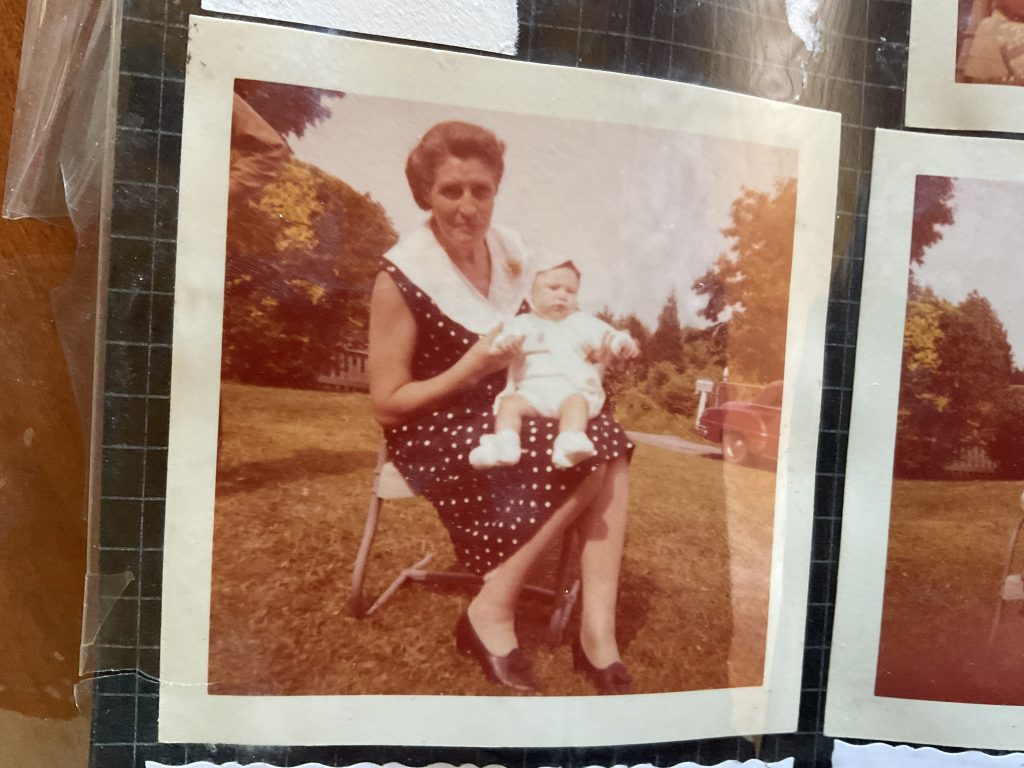 Starting about the time I was seven till my Grandmother passed we spent countless hours playing board games. Some of our favorites were Battleship, Candyland, Monopoly, and Scrabble. By far and away my personal favorite was Stratego, a game of strategy and survival. In simple terms the board was a simulated 1800 Napoleonic Era battlefield, containing 80 pieces (40 for each contestant). One of the pieces was a flag, the object of the game was to capture the other person's (the enemy) flag. At one point in my youth I had a notion of attending West Point but for the most part I wanted nothing to do with the military. Despite my misgivings about military life I remember the adrenaline rush I would have setting up the board trying to protect my flag while plotting a strategy to capture my grandmother's. There were Generals, Marshalls, Colonels, all with the appropriate importance in the game. There were bombs, and scouts, and miners who could take out enemy bombs. I assume the fact that I don't recall ever losing to my grandmother or brother at Stratego made me so attracted to the game. I wasn't dreaming of being Patton, or Montgomery, or Rommel, but I did understand that the Stratego was not only a game about war strategy but a metaphor for the game of life. Unlike real life, each player was dealt the same hand in the game Stratego. Equivalent to the way life's supposed to be Stratego was played on a level playing field with the competitors each having the goal of capturing the opponents flag to gain victory. One winner, who lives to fight tomorrow. One loser, who must take inventory and rebuild.
I have not played a game of Stratego in 50 years yet I know that through my life I have applied a lot of the same techniques that I implemented as a ten year old boy to win the war over my grandmother and brother. The flag represented myself and my family. The bombs protected us from all invaders making their locations critical. Each side had one general, it was important to protect him early in the game so he could be utilized once it was time to go into attack mode. The General and The Marshall represented the leaders for each side, who needed to survive the war in order to fight another battle. There was only one piece that could take out the Marshall and that was the spy. I learned it is important to be aware should an enemy infiltrate your ranks. The scouts, the miners, the lieutenants, and the sergeants stormed the beaches and had a very low survival rate. I became so absorbed with the game of Stratego that it got to a point that my only two opponents refused to play with me anymore. Even my Grandmother, who adored me more than anything in the world, had had enough of my obnoxious zeal to take down her flag. Near the end of her life my grandmother agreed to play any game with me, except Stratego. I can recall my grandmother saying to me well after we had put Stratego back in the closet, "Richard, someday you are going to be an excellent lawyer or politician." She was wrong on both counts.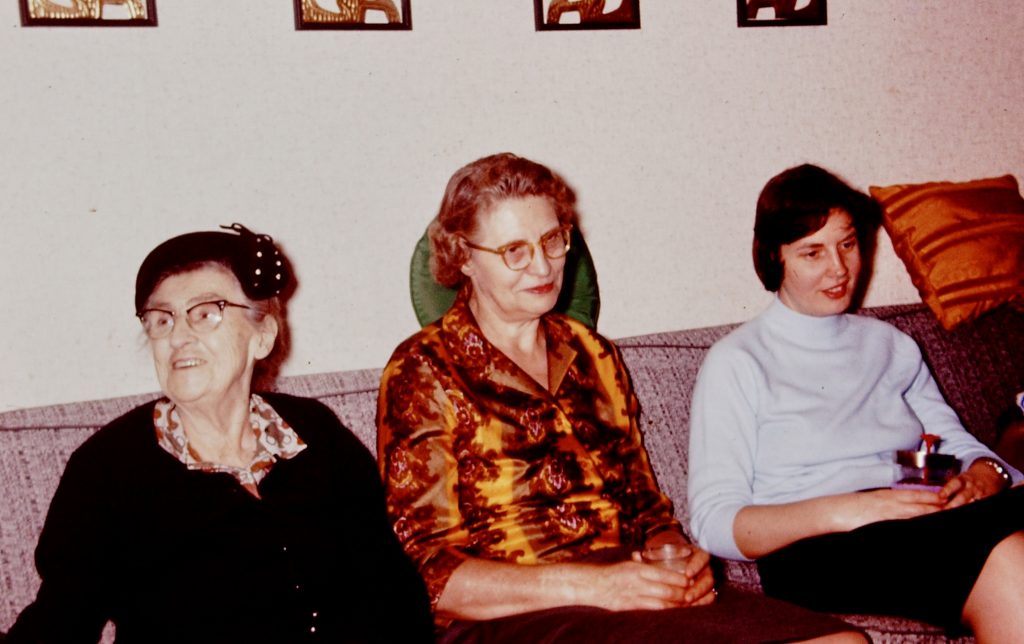 The big question becomes very early in life "how do I play the game?" We quickly learn there is no script to follow, or specific guide to lead the way. There are clues all around us in the form of your parents, guardians, peer groups, books, movies, teachers, preachers, flimflam artists, politicians, criminals, and institutions. The information is there to be found and it is the job of the individual to put the pieces together of the metaphoric puzzle of life. It takes years to accept there are not any specific right or wrong answers, but merely questions to unsolvable problems. The irony to the game is that many along the way will attempt to tell you the right way to play the game. They will even tell you they know the rules. Their advice will be mostly filled with good intention. Ultimately you are the one who will be in charge of yourself and will have to make your decisions based on your own understanding of yourself. It is extremely important that you have help on your journey, in my opinion it is a must. While receiving assistance it helps to keep repeating a mantra to yourself: 'in the end it comes down to myself, blaming others is a waste of time, I alone must take responsibility for the consequences of my decision.' As you say those words over and over to yourself it is still going to be hard to accept anything is your fault. There is a chance that if you play the game with honor and integrity, work hard enough to produce some favorable results, and don't allow any of the thousands of obstacles that life will throw at you to stop you in your tracks, you will have a chance to create and fulfill your destiny.