The squeaky screeching wheels of the gurney was the only sound that could be heard. The slab made to carry human flesh was being pushed down a hallway as long as a football field. There was only one word to describe the environment of the entire area: sterile. The corridors and the interior rooms were plastered with a shiny silver metal aluminum texture. There were a throng of worker bees all dressed in matching light blue scrubs, gloves, and hair netting. On adjacent sides of the hallways there were large glass windows that allowed a view into the operating rooms as the gurney continued on the path to its destination. If not for the bright lighting one might have deducted the setting was all part of a scene in another sequel to the horror movie 'Hostel'. Unconscious human bodies lay in the center of each room surrounded by regiments of the light blue army hovering over them passing carving knives back and forth. Finally the ride stopped in front of a heavy steel door that was being held open for arrival. The table the work was to be done on felt cold and firm. At least seven people stood, with hands raised, in complete silence waiting to do what they had trained their entire lives to do. "What if I don't wake up?" I whispered through the quiet. "Don't worry, you'll never know," replied the woman with a large needle in her hand.
Fifteen minutes earlier the doctor who was going to perform the surgery, his 4th of the day, was standing in front of myself and my wife. "You ready to go, someone should be down to get you in a few minutes, they're preparing your station right now." I gave a simple nod as Donna asked where she could secure a cup of Java. We were in the bullpen (holding tank) before being wheeled off to the cutting fields. As soon as the doctor had ended his brief visit it was time for Donna to make her exit. "There's a Starbucks across the street, I'll see you on the other side," were her words of departure. 'Easy for her to say,' I muttered to the now empty area.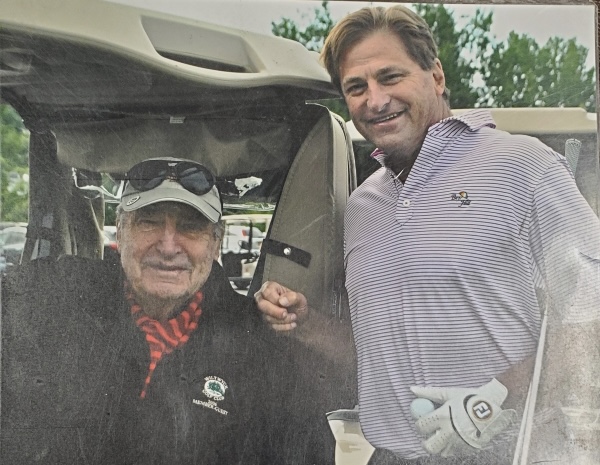 In a stable state of mind I was positive I would be seeing my wife in about three hours. Another check mark would be put down towards the ledger on the long road to a recovery I had been chasing since deciding not to give up. But left alone to wander, my mind is anything but stable. Since my dad had passed two and a half years ago this was the end of the line to what I have described to myself as, "a time to heal." The death of my closest confidant, followed by the passing of my college roommate from pancreatic cancer had motivated me to rethink my priorities. Never before had I taken more than a day or two to recover from anything. But at the time of the deaths of these two critical people in my life I knew it was time to make exceptions.
Sitting alone on my gurney, waiting for my chauffeur, I took a deep breath. 'I've had enough recovery, if this next step goes well it is time that I start enjoying any and all options that remain.' Therein lies my next challenge. I haven't made any decisions beyond fixing myself. Figuring out what steps I needed to take to increase my options going forward was relatively easy. After my dad died I lost all ambition to do anymore heavy lifting in terms of self improvement. I had spent my life always attempting to impress my father, and now he was gone. My body was literally falling apart. I wasn't giving my business endeavors anywhere near the energy they needed. My always intense passion for golf had waned, and I felt like I wasn't making the commitment to my family in the way I had in the past. To add injury to all of the above, I was consuming far too much alcohol on a daily bases in an effort to escape my next move. I looked into the mirror at beginning of the Covid Pandemic and was appalled at what I saw. Staring at me was a pasty bloated guy I barely recognized. My weight was up to 215, (I weighed 160 when I graduated from college), red and brown sun spots covered my face, and I was walking with a noticeable limp. 'Look at yourself. It's no wonder you can't break 85 on a bet.' As I had climbed the ladder of this life I had a motto for myself: "This life is about the climb, keep moving, never backup." In the spring of 2020 I was barely hanging on to the ladder and from my perspective had fallen several prongs.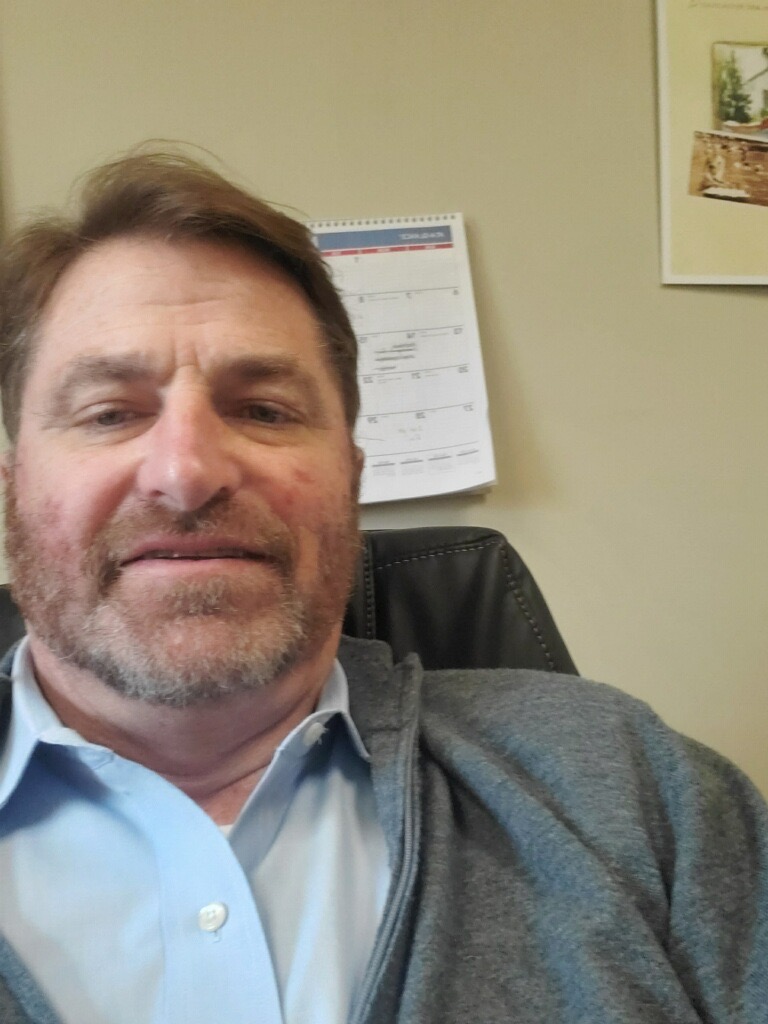 The old saying "what doesn't kill you makes you stronger," is starting to make a lot of sense to me. I was mired in the "woe is me complex," which can take you over if you're not careful. I was physically breaking down, more than one of my closest friends had passed, my athletic abilities had dissipated, and my drive to do something about any of it was lacking. All of my self pity was in regard to the inevitable circumstances that anyone who makes it safely into their 60's will face. If I am real with one person in this life it is myself more than anyone else. There comes a time for everybody who has does any sort of self introspection to understand that youth is fleeting, that Peter Pan is a fictitious character. The dreamers who don't know when to let go usually end up looking more foolish than youthful.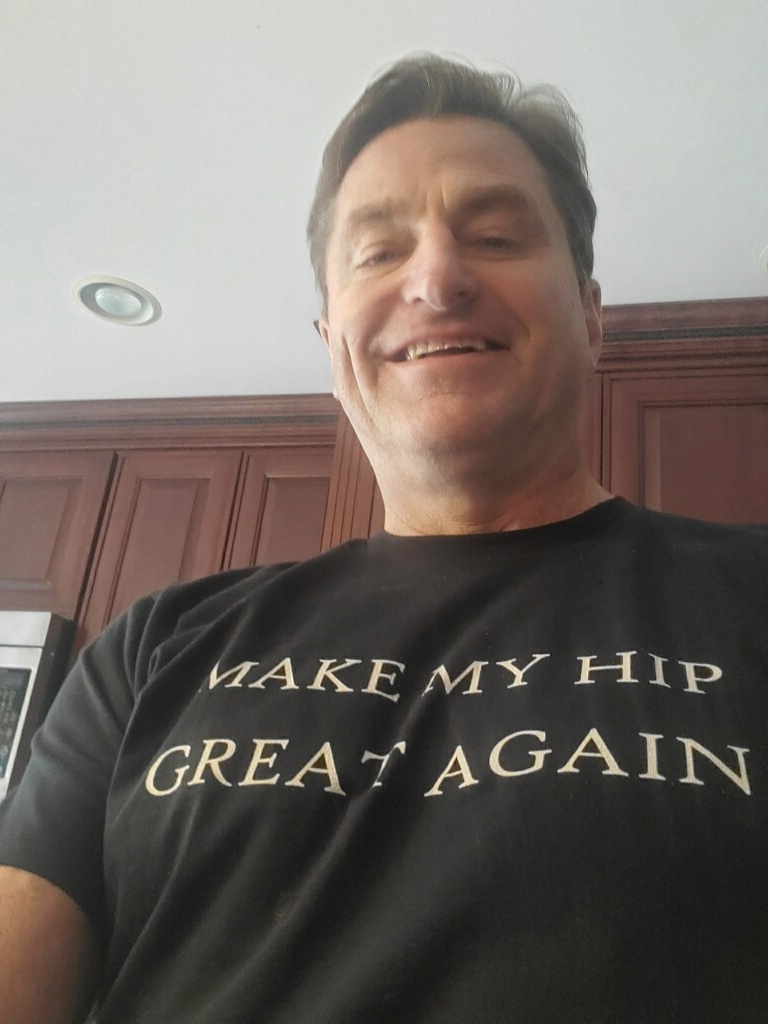 There comes a time for all us sun chasers when the chickens come home to roost. "If you burn the candle at both ends the candle won't last long, sometimes the ferris wheel would be a better choice for you Richard," were some of my moms words of wisdom to me when I would complain about the years catching up to me. I knew the piper would come to get paid some day, it was the acceptance part that I couldn't get past. The moment had arrived where there were two very clear choices in front of me. One was to kick back and purchase a pipe: 'I had a good run and I'm tired of fighting. Get me a nice rocking chair and I'll tell stories of the glory days. Or, quit all the immature whining, get off my ass and devise a plan to find an older more vulnerable version of Peter Pan.
It was obvious to myself there were certain areas that needed immediate recovery, or I'd face the rest of my days with limited capacities. Sometimes we know we need to take action but our exact plan for reformation is not precise. I gave plenty of contemplation as to whether or not I wanted to implement any plan at all. I did realize that the formula that had gotten me into the late innings standing tall was going to need major alterations. Every step I took was a reminder my body needed repair, my priorities had to change, and my attitude needed an overhaul. The guy who prided himself in making life look easy, "it's all about the presentation, not the work", needed to get his nose to the grind stone.
It has been two long years of doctor appointments (cardiologists, gastroenterologists, dermatologists), cat scans, and surgeons' scopes. Not to mention two 15 round bouts with covid 19. There has been no golf, no hanging out at the usual joints, and no extended dalliances. I have not medicated myself with a drop of alcohol in nine months in an effort to give the entire recovery process a clean look. I've been through different recoveries before but nothing as dramatic and life altering as the last 24 months. We are recovering from the day we come out of our mother's womb. The demons and the impediments, both physical and mental, don't ever stop coming. They do not dissipate, only escalate as we head into the winter of our existence. It is our option to pursue a continual strategy to combat them, or to allow them to let us die a slow death.
When I awoke in a recovery room I was both drained and relieved. I was now the proud owner of "Frankenstein like" twin scars. My second full hip replacement within a two year period was complete. One more battle in my personal war against throwing in the "proverbial towel" had been won. There is a delicate balance between accepting the aging process and holding on to a weak impersonation of Peter Pan. Lying flat on a gurney and still oozy from my anesthesia induced slumber I could make out a pretty lady leering at me clinging tightly to a cup of coffee. "I guess you woke up. The doctor said you can get out of here in an hour."
In the front seat of a taxi cab my eyes were shut and I let out a silent sigh of relief. Prior to this moment I had believed the wild roller coaster ride that had been my life had come to a permanent halt three years ago. Now, all of a sudden Peter Pan was back sitting on my shoulder. I could see myself, hands flailing, hair flying in every direction, racing through the air. I was screaming with a huge smile on my face, 'faster, faster!!' No one could hear me and I didn't care. It was necessary for me to spend an extended amount of time on the Ferris Wheel so I could put myself back together.
But I was born in the fast lane. I know I can't go all the way back to youthful days and youthful ways. I have spent the last several years in the repair shop, fixing myself, preparing to get back out on the open highway. In the recesses of my mind I want to go all the way back to days of playing competitive golf, working hard, partying hard, and sprinting to whatever I thought was next. The recovery process has convinced me that I can never again bathe in the fountain of youth, but it has allowed an opportunity to go back for a few sips.