The Sunday prior to Labor day 1967 was the kind of idyllic day that is indelibly etched in my mind. The high blue summer sky wasn't going to catch the sun hiding on this day. The steam was bouncing off the concrete patio that was acting as the dance floor for the annual end of summer blowout party held at Williams Lake Hotel in Rosendale New York. The sounds of splashing water and crews constructing sandcastles could be heard over the music pouring out from the patio. The summer sun worshippers were draped over the upper balcony listening to the Lake's summer house band doing their cover of Sinatra's 'Summer Wind.' If ever there was a day in my life when I could have stopped the clock, just one time, that day back in 1967 would have been it. Standing at the top edge of the patio I had the perfect view to say my goodbyes to all things summer. It was the ending of an innocent era. We were on the brink of RFK, MLK assasinations, the summer of love, Woodstock 69, the moon landings and the Nixon Presidency. But on this day the innocence remained. The blue and yellow rafts sprinkled across one of the seven Binnewater glacier lakes. The shrieking of the shuffleboard was being drowned out by the "Simon Says" game that had broken out on the side lawn. Teenage waiters and waitresses hustled to get the food and beverages to the patrons who were hanging on to those last few delicious sips before the curtain closed on another summer. The game room was bustling as the teenyboppers were desperate to make their final move or else wait another summer. From the juke box the Zombies were asking: "what's your name, who's your daddy, is he rich like me?" This is what the Sunday before Labor Day looked like to a seven-year-old boy as the summer of 1967 was saying good-bye.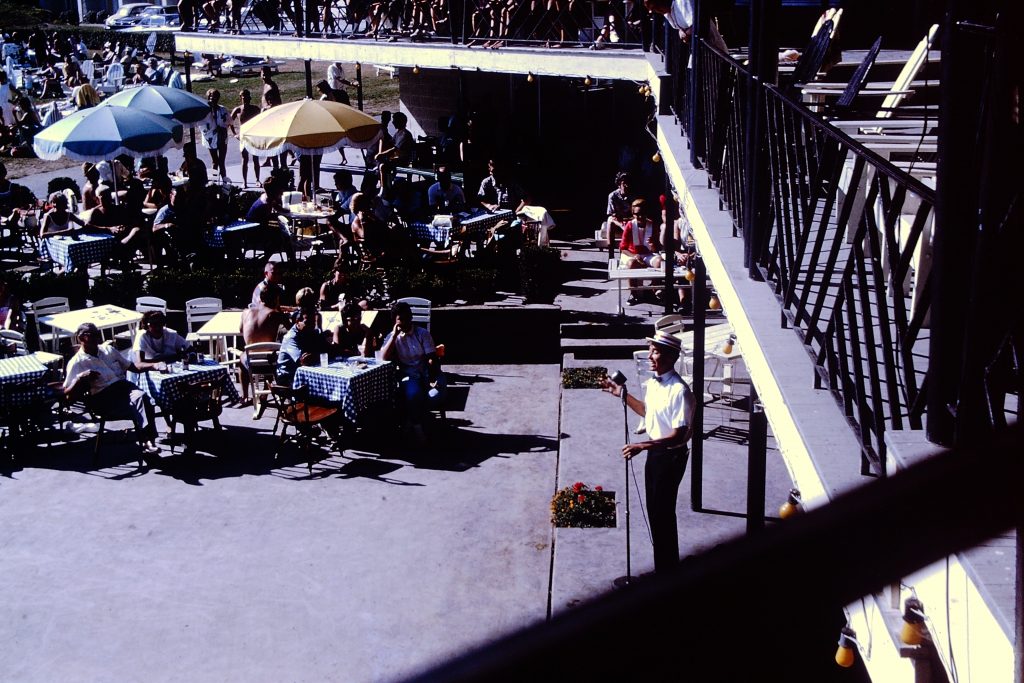 Underneath the sleeping willow trees, a couple of the boys from way back when, oblivious to their surroundings, were punching time clocks hovering over their makeshift chess board. From a perch between the stage and the water, I surveyed the little piece of ground that was my fiefdom for one more day. Looking back more than 50 years later I am still amazed at how idyllic the scene presents itself. My mom was on a beach chair by the water. She was good for a full day gossiping in a last grasp effort before she was back to reading fairy tales to elementary school kids. Before we moved to New Paltz my dad worked summers at the Lake tending bar, and this Labor Day would be his last. He reminded me in the morning, "remember when you come into the bar call me Uncle Randy." At the time I had no idea what kind of game he was playing, so I went along. Craig Murray and Candy Canning, the two Lake teen stars walked hand in hand towards the woods on the perimeter of the property. I always paid attention when I saw the boy get the girl, especially Candy Canning. I never stopped to think how fortunate I was to be creating so many sweet memories of my childhood. As a seven-year-old I assumed this is what summer looked like everywhere. Those Labor Day weekends were filled with experiences of provocative intrigue. I was not aware at the time, but the summer of 1967 would be the last of my "perfect little summers." I was having my last look of good adulting fun while maintaining utter innocence. I had the feeling a movie reel was playing and everyone in the scenes were actors playing roles in my story. A tall handsome young man named Don Anderson was being introduced on the patio stage. All the young girls swooned to the crooner's (part time server) upbeat rendition of 'Mac the Knife'. The sun was brighter, the music was smoother, and the libations were ice cold.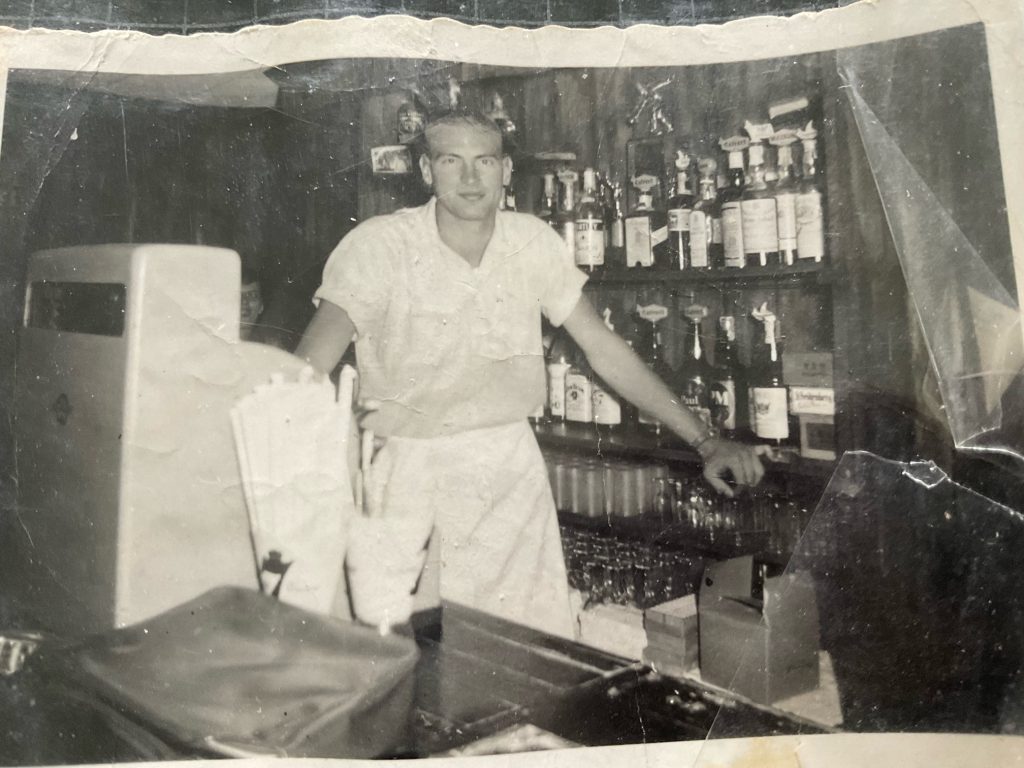 If any of the American holidays are bittersweet, it is Labor Day. One big party representing a sendoff to a summer full of seasons in the sun. In the next breath it meant a time to open books and get serious about all the tasks ahead. Labor day weekend is a metaphoric portal of play time to work time, of summer shenanigans to getting your nose to the grindstone. Labor Day is very similar to New Year's in that in both instances it is a time for both looking back and planning ahead. Those first few summers spending July and August at Williams Lake gave me a magical look at a big summer party. The waiters were tall and handsome wearing white shirts, long pants, and black bow ties. The waitresses donned short shorts to go along with loosely fitting tank tops. Nobody was aware of it then, but it was era that was losing its glitter. The Catskills and resorts like Williams Lake were losing most of their market share to oceans and casino vacation spots. The days of going to the Lake with your family were giving in to family excursions near the ocean. For a short span of years Williams Lake contained a mythical enchantment for a very impressionable pre-teen. The memories of sailboats drifting at sunset, sparkling splashing water, and the ice cream trucks filled with toasted almond bars. Everyday my mother gave me a quarter which I had to make last through the day. Twenty-five cents were good for one seven-ounce bottle of Coca-Cola, (10 cents), a bag of Bachman pretzels (five cents), and a game of pinball (10 cents). The total experience was priceless.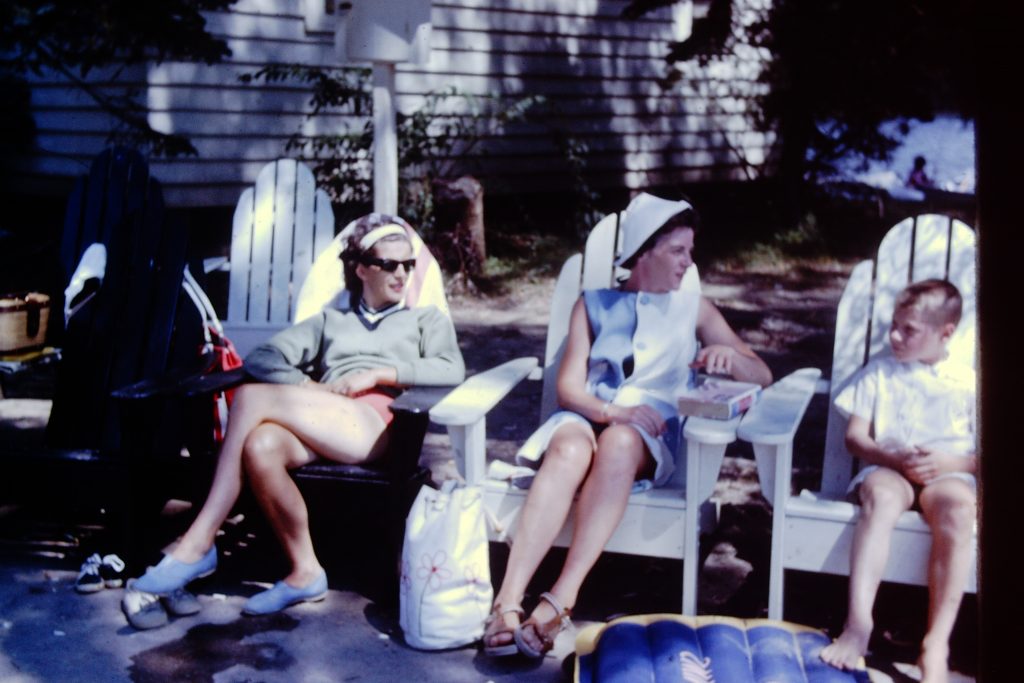 Flash forward fifty years to Labor Day Sunday 2023. I stared out into the quiet of Sunday evening coming down from the back deck of my house on Flower Hill. Gazing out into the groggy twilight the past didn't seem so far away. All those school days of being a student, and then a teacher, when Labor Day was all about play time ending and work time beginning. When I left teaching Labor Day turned into a day of me declaring "Rich Siegel Independence Day." There would be no more ringing bells screaming at me, no more tests to take, no more out of touch administrators telling me what, and how to teach. It was time to leave summer and school days behind. It was time to enter a world where you were accountable every day to yourself only. A world where you were measured on the results you produce. A world where you are your own boss and completely accountable for yourself. A world where there are no unions or gov't agencies to support you when you slip. Before I blinked my eyes, I spent 35 years working for myself, where any income I was paid was only from business I directly produced. No matter what, throughout the years whether I was a schoolteacher or an insurance man, Labor Day has been a time of reflection and transition. It has been a time for singing the songs that you heard anytime you were near a body of water. Labor Day is a time for setting goals and putting on your serious face. For me, it has been a time of letting go and for starting anew.
Sitting alone on my back porch the end of summer 2023 there were certain things that didn't look any different than the end of summer of 1967. The school busses were warming up, leaves were already showing a hint of orange, and the nights were beginning to chill. The cars stood still on the New York State Thruway filled with city folk attempting to be the first one home from the mountains and lakes of Upstate New York. As we grow older, we tend to think the world was such a better place when we were young. I would speculate all generations come up feeling that way. The fact is we change, we evolve, and so does the periphery world around us. None of us stay the same, nothing at all stays the same, and certainly nothing lasts forever but the earth and sky. "Heading out to San Francisco for the Labor Day weekend show, I got my hushpuppies on I guess I never was meant much for glitter and rock n roll." Every Labor Day weekend since the time I left home for college I sang the words to the Jimmy Buffet song "Come Monday" on the golf course to my golfing mates. To me the song represents a symbolic transition between summer and fall, childhood and grown up. "Come Monday it will be alright," Buffet opined of a summer love that he intended to carry over to fall.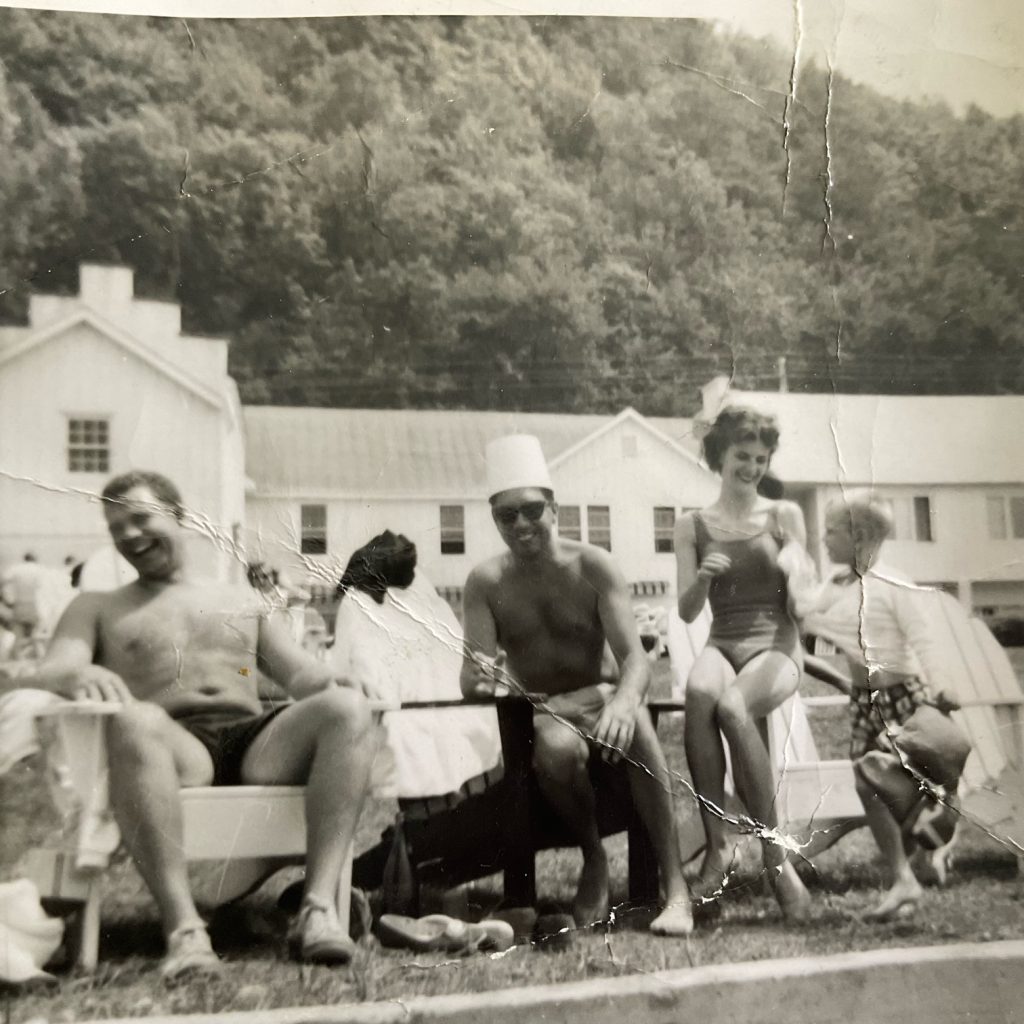 This Labor Day turned out to be a reflective opportunity to remember and respect all the Labor Days of yesteryear. Tonight, I didn't hear splashing water, or local celebrity crooners making the young girls cry. I drifted all the way back to the innocent nostalgic summers of my youth and the world it exposed me to. In my head was a vision of Jimmy Buffet cruising the California coastline top down, girl, and guitar securely in hand. There was nothing in his view except for ocean and the setting sun. The summer was over. It was time to head south to start looking for that lost shaker and salt.