The graduates were still donning their caps and gowns as they spilled out from New Paltz's downtown watering holes and onto the sun drenched street. The third Sunday in May is the traditional time slot for all S.U.N.Y. colleges to give out professional degrees with a bill attached. Scattered in my path, as I attempted to make my way uptown, were parents, grandparents, and siblings, all suited up for a day of "old fashioned" pomp and circumstances. The graduates were wearing that special Sunday smile, along with enthusiastic gleeming eyes making their youthful faces shine. For 90% of the them it would be their last rendezvous with formal education. All the exams, SAT's, and class rankings, were simply a warm up, a walk through before the official scoreboard gets turned on. Tomorrow morning, this same crowd with fancy letters now attached to their names will awake to the first chapter of their autobiography: 'What I Did With My Life'. On a day my personal musings were developing endings, these baby faced generation Z'ers had yet to open the book. At 22 it is a rare happening to be capable of understanding how your future opportunities stacked up against the opportunities that were presented to the proceeding generations. In the moment of Graduation Day we take time to recognize the dramatic step we are taking into the rest of our lives. From this day on our identity in this world will be solely determined by ourselves.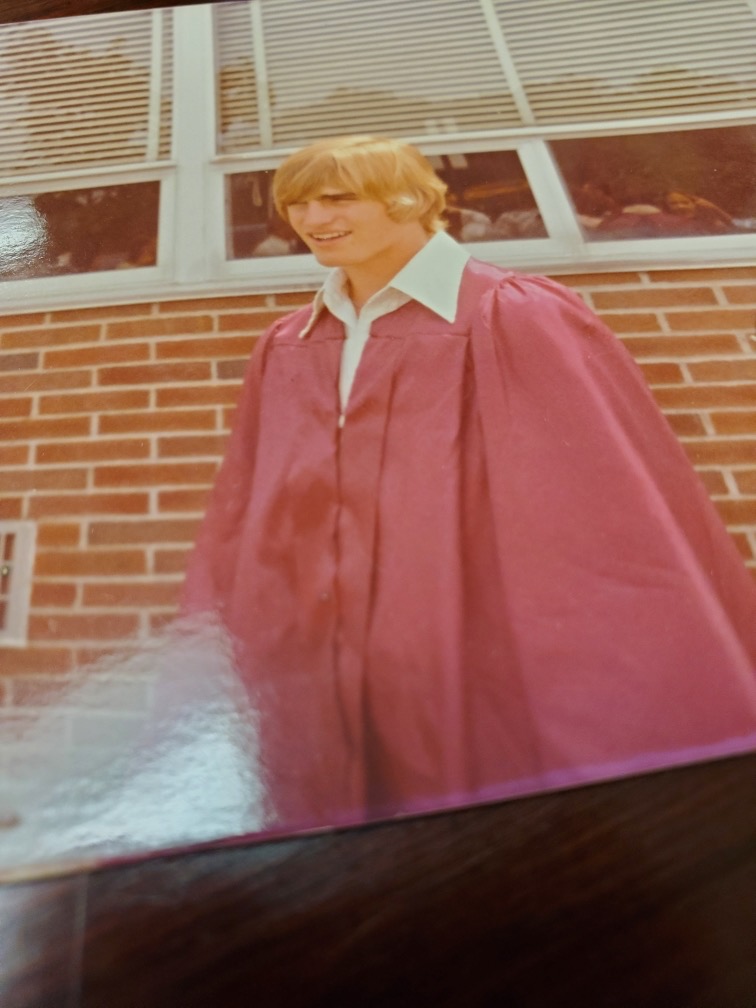 It is a 40 year gap between the day I graduated from Muhlenberg College and this May day on the streets of New Paltz. For all practical purposes my hand has been played, the dealing is done, it is time to count the money and evaluate what is left in my tank. Whether we like it or not, if we live into our sixties it becomes impossible for us not to reflect on how we played the game of life. We arrive at a time, much quicker than we could have expected, when we look back and ask ourselves the tough questions. 'Did I take advantage when opportunity presented itself? Did I understand that education is power? By now a majority of the evidence is in on the choices I've made in this life. It was very early on that I bought into the idea "you only get one shot at this life, this life is anything but a dress rehearsal, there isn't a formula for success, or a singular person who has the answers for you. On Graduation Day May 25th 1982 it became record of the court that that I had made it through my youth unscathed with a four year degree in education to pursue my passions. Unlike a majority of my college chums, heading into the summer of 82', I had no job. Also unlike my peers I wasn't sweating it. I was cocky enough to think 'one way or the other I will make this life work.' I recall waking up in the bedroom of my childhood the day after I returned home from Allentown Pa. In a strange way I was ecstatically proud and a bit numb I had arrived at the starting line ready to run my race.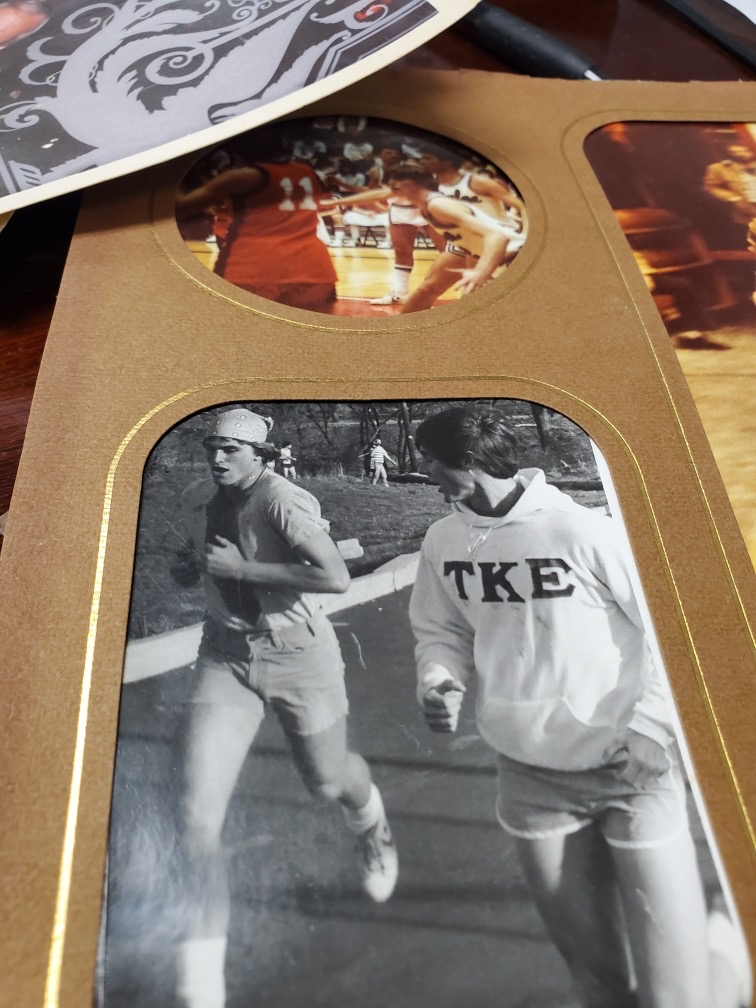 Regardless of our formal education we make decisions in terms of what we want to do with the rest of our lives at a very early age. In High School we are led to choices when it comes to career path. Do we want to go to college, or maybe we want to be a tradesman, or maybe our dad and mom have a family business, or maybe we are bold enough to want to create our own start-up company? It can be a stressful time, especially if you are aware that 50% of the workforce stay in the same career till they are dragged away. In May of 1982 I didn't have a classroom, or a team, but I was resolve in my aspirations to be a history teacher and basketball coach. I am a person who will go to great lengths to avoid commitment, but pursuing a long career in education seemed like the right path for me at the time. All the decisions I made back then were centered around me trying to avoid the inevitable: an ordinary life. On Graduation Day 1982 I would describe my state of mind as a "blank slate", ready to start none, yet take less. I am certain there was not a grand scheme for success. My plan was to find a teaching job at my earliest convenience…… no rush. In the meantime golfing, drinking, sleeping and following the sun were the only things on my schedule for the summer of 78. I was playing golf with a frat brother from Muhlenberg at Montclair Country Club the day I got the call from Pine Bush High School offering me the positions of Varsity Basketball Coach and 11th grade 'American History' teacher.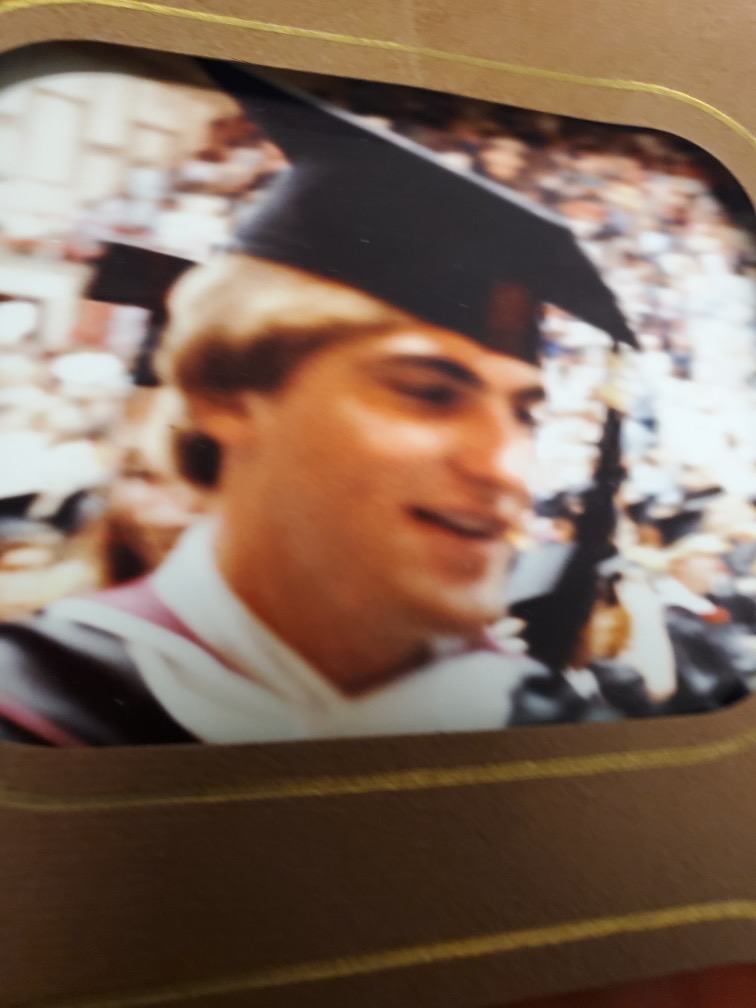 At 22 years old there wasn't even a tiny bit of me that was looking into the future past tomorrow. I was completely focused in the moment preparing for my coming out party. I was ready to revolutionize the public classroom and to hone my coaching skills in preparation for a call from the Knicks. It has worked to my advantage that many of my friends growing up were successful adults. (teachers, lawyers, insurance men, and politicians) They gave me enough good advice back then that would have made my life much smoother if I had listened to any of it. We anoint ourselves geniuses the day we graduate from the hallways of academia, only left trying to figure out how we became so dumb, so fast a few years later. In September of 82′ I stood in front of my first history class brilliantly dissecting the New Deal, but not having a clue on how to balance a checkbook. When I look at that kid now it is easy to see he was just an ambitious boy, passionate about making an indelible mark. The algorithms was aligned: my grandmother was a teacher, my parents were teachers, some people close to me even said I was born to teach. I didn't doubt their observations but I decided fairly early on that there was no way I was going to stand in front of classroom and teach five periods of history everyday for the next 40 years. My pragmatic (some say condescending) world view, my lust for the "good life", and my unwavering desire to be in control of my time made the decision to depart the classroom inevitable.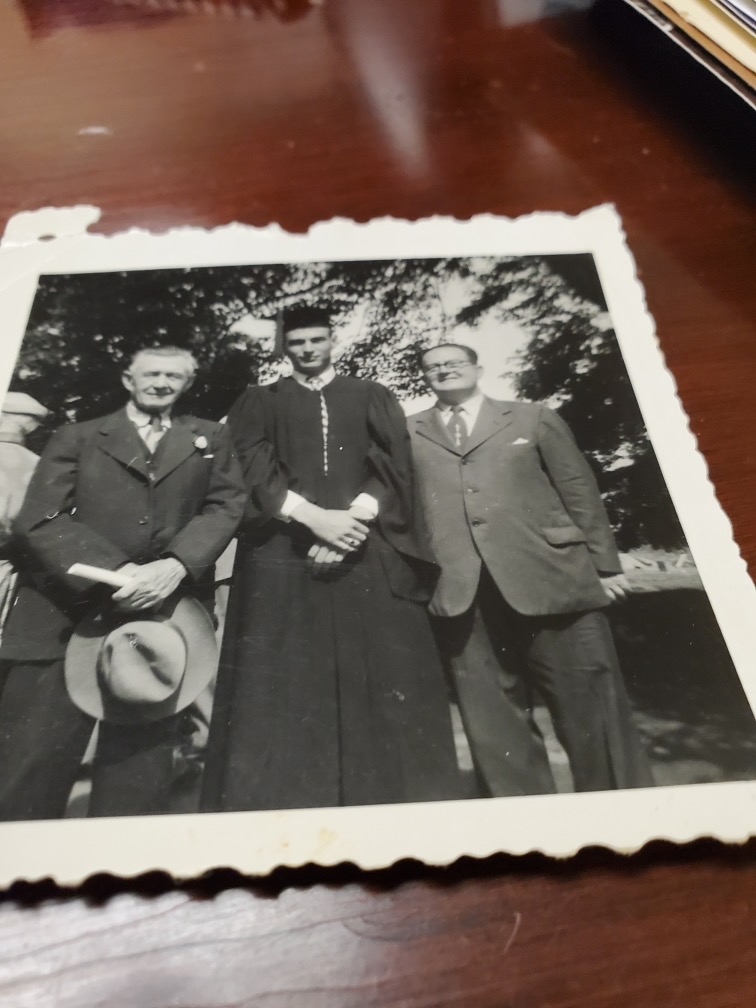 I would never trade in the seven years I spent education. There were many days I regretted leaving the school gig and wondered 'what if'. At the same time I didn't shed too many tears the day I jumped of the classroom and into the business arena some 33 years ago. It was getting around that time on Graduation Sunday when reality sets in. The weekend is over and it is time to put all the travails you hid from yourself on Friday and Saturday back into the forefront of your agenda. The following Monday morning is the first day of your life in the "real world". In 1982 that Monday, the day after my glorious return from Allentown I arose at 6:00 am ready to start collecting more worms than anybody had before. I put on a the pink shirt and tie combo, given to me for graduation by Mr. A to Z, drove to the hamlet of Wallkill and substituted for John Monihan's 8th grade social studies classes. "Hey, who is that?!" I could hear the giggling from the young teens as I searched for Mr. Monihan classroom. And just like that I wasn't a cocky, wiseguy, conman, hustler Richie Rich anymore. It appeared likely that my identity into eternity was going to be Mr. Siegel, or Coach. My dreams were all in front of me, the last thing on my mind was some sort of hypothetical finish line to push across 40 years down the road. The only plan or goal I had simply was to leave a permanent impression on as many people as I possibly could.
The line of cars on Main Street trying to make their way up the hill to the New York State Thruway was at a complete standstill. The passengers had at least a half hour before they could get a glimpse of Route 87 where the Sunday afternoon traffic heading south was building to a jam. The SUNY graduates were pouring out of their college towns riding off to the rest of their lives. It had been a celebratory day for all that had been accomplished, it was a day to reflect on what was left behind before the hour glass gets turned over in the morning. On Graduation Day 1982 I arrived home back to New Paltz and headed directly into town by myself to a bar called McGuinn's. I had worked at McGuinn's the previous four summers, the place had become my primary hangout spot when I found my way back into town. John Ginty, a local guy who returned from three years of hell in Vietnam and found his way into the bar business was making his way down the long rail. "Now what big guy?" he chuckled pushing a cold PBR in front of me. 'I don't know John. I'll teach some school, find a girl, settle down in a quiet little town, raise a family, give up the booze and the one night stands. After I do all that I'll see if I got some time left to save the world.' Forty years have past since my college graduation night of 1982. One moment the world is right in front of you, ripe for the taking, and the next thing you know it is 40 years later. All of the in-betweens blur into the essence of my life. Those of us who make it into our 60's can't help but look back and see ourselves frozen in time standing in cap and gown whispering one question to yourself: 'How did I do?'