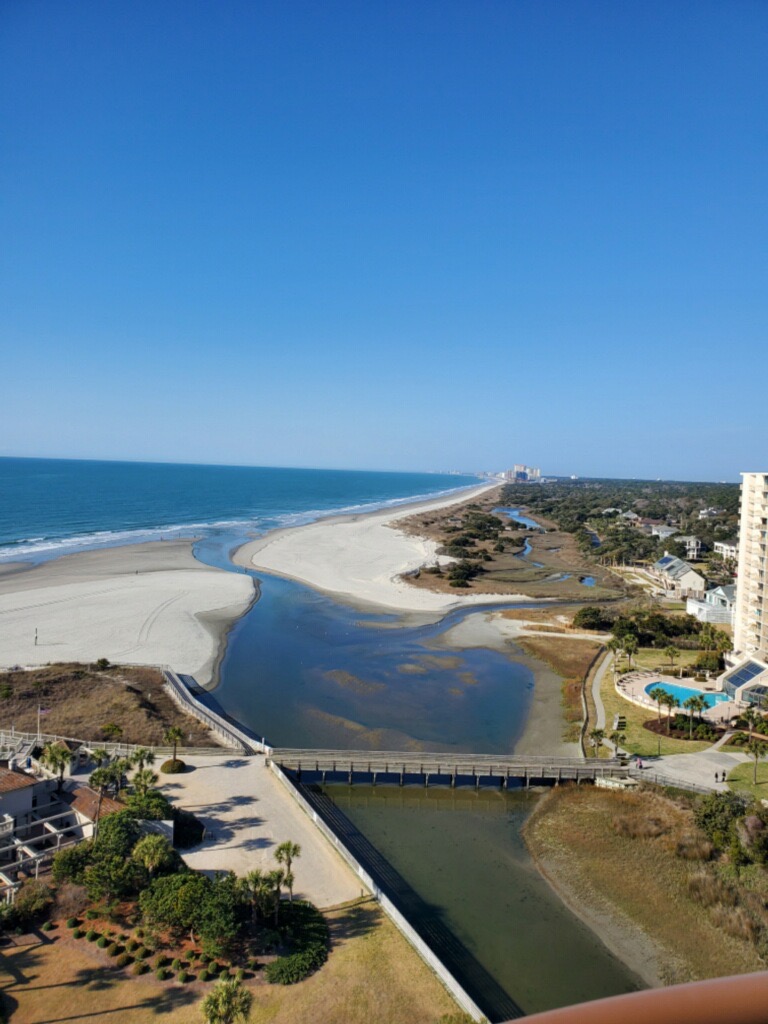 Far off in the distance, beyond the horizon, the sky was flashing with explosions of light. It was a rainy night in South Carolina as I sat high in the sky (15th floor condo) taking in the unscheduled luminosity. Stevie Nicks claims "thunder only happens when its raining",  but tonight the heavens were crying the blues without accompaniment from the boom section. It was the 15th of March (The infamous Ides of March) and after much personal trepidation and contemplation I had committed to my first golfing vacation in several years. This was the second day of the excursion and I was physically and mentally feeling the affects of reaching the other side of sixty and all the baggage that goes along with that. I was part of a group of seven long time golfing buddies, who combined, I have known for more than two centuries, along with one other gentleman, who, at 47 was the kid in the contingent. Andrew Rankel was a 16 year old sophomore who worked in the pro shop of Osiris Country Club of which I was a member for some 30 years ago. The kid from Walden New York by way of Valley Central High School, the kid who used to carry my golf bag. The friend who would be the designated driver on golfing adventures all across the east coast. He was also the psychologist who stood behind at the poker table shaking his head at my "erratic" play. Through all the in-betweens of decades he was in Myrtle Beach standing next to me waggling his own clubs.
The year was 1993, and on this particular day the May flowers were getting their fill of nourishment. Even the most avid of linksters had headed home for an early supper. My group of degenerates desire to compete and gamble could not be deterred by a half inch of standing water on the putting surfaces. The skinny youngster with the long blond locks was busy going about the process of closing up the pro shop and getting ready to go home himself. "Hey Andrew, my man, you want to hitch my sticks to your shoulders, grab two umbrellas, and go make some cash?" It was evident to me the reluctancy the young man was wearing directly on his sleeve.  I could hear his brain trying to decide the next move, "what am I getting myself into, I think these guys are on my parents list of unsavory influences." After approximately a ten second pause contemplating my proposal Andrew decided to take his chances. Finally, he let out a weak "sure". This was the beginning of a friendship that would span the next 30 years. On that gloomy May afternoon a 32 year old wannabe big wheel and a lad looking to make some bucks strolled down the fairway, meshed together undercover seeking the next adventure.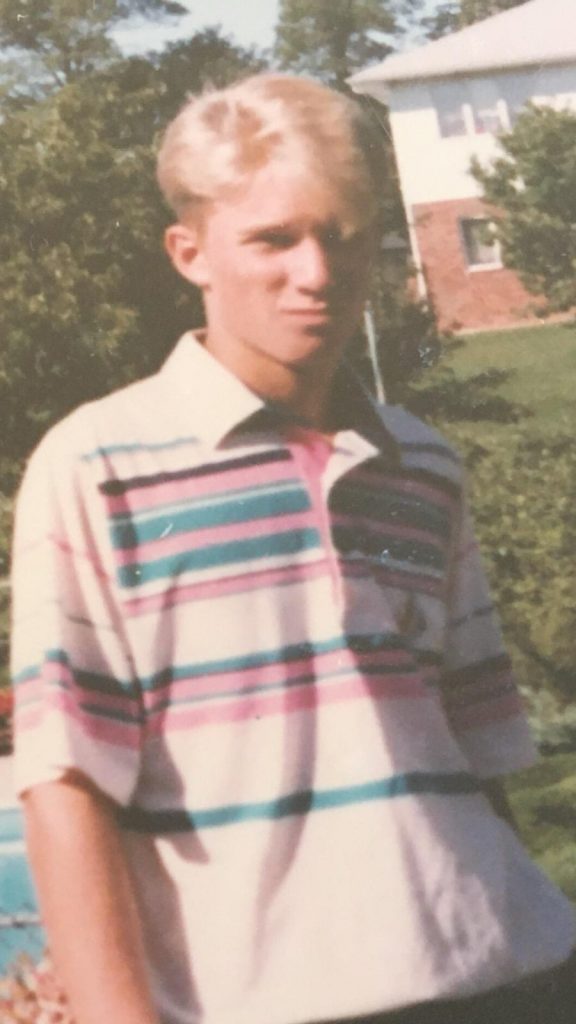 With myself and Andrew it was never a case of a wise mentor taking a neophyte student under his wing and leading him to the promised land. Andy had a wonderful set of parents with solid reputations of high morals and ethics. Andrew's smooth touch made him a favorite amongst the members of Osiris. Based on my lifestyle, there were many members of the club,  that behind my back, would say that my influence on this young man would not be in Andy's best interest. At the start of our relationship Andy was just an employee who on special occasions carried my clubs around the golf course and was paid handsomely to do it. Our bond was forming at a parallel time of the O.J. Simpson murder trial (1994). There were a cast of characters that came with this O.J. television circus. The trial and all the machinations that went along with it gave rise to the early reality T.V. stars. There was Judge Ito, Johnny Cochran, Lee Bailey, Robert Kardashian, Marcia Clark, and several others relishing their moment in the spotlight. Of all these blossoming no talent famous people O.J.'s friend and house guest Kato Kalein was the most entertaining.  At the time, in the year 1994, Andrew Rankel bore an uncanny resemblance to this latest pop culture phenom. So, within our golfing group Andrew Rankel was forever more known simply as: "Kato".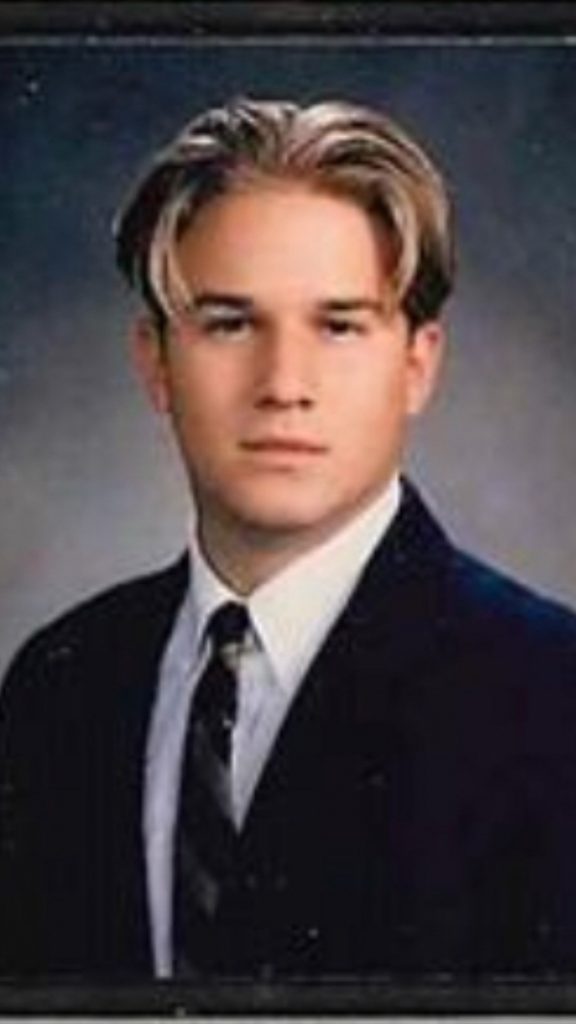 It did not take long before "Kato" was a regular toting my clubs where ever and when ever I was hitting the little white ball. I discovered I was enjoying my time walking in the green grass more having a friendly ear to lean on. Golfing competitively can be a loney experience. You are out there on hilly, windy terrain fighting the golf course, the elements, and your fellow competitors. In the years from 1993-1998 there weren't too many rounds I played without "Kato" , who in time also developed into my muse striding with me step for step. One day at Saratoga National Golf Club "Kato" came along for the party, but the rules of the course required the player to take a golf cart. We were on the fifth hole when a golf course ranger approached my cart which Kato was driving. "Gentlemen, fivesomes are not allowed at Saratoga,"  he shouted at "Kato". Myself and three playing companions walked in the other direction to avoid controversy. "I am caddying for Mr. Siegel, I am not playing." "Mr. Siegel has a cart," shot back the befuddled golf police. "When Mr. Siegel plays golf he prefers a cart, and a caddy," said my partner in crime. "Oh, a cart and a caddy," I could hear Ranger Rick mumbling as he drove away shaking his head.  It was a usual occurrence for the group to go out for a big dinner after a road golf outing. On these occasions no one accused "Kato" of being late for dinner. Needless to say those dining adventures were filled with lots of libations, laughs, tomfoolery, male bonding, and an entertaining recap of the days golfing escapades.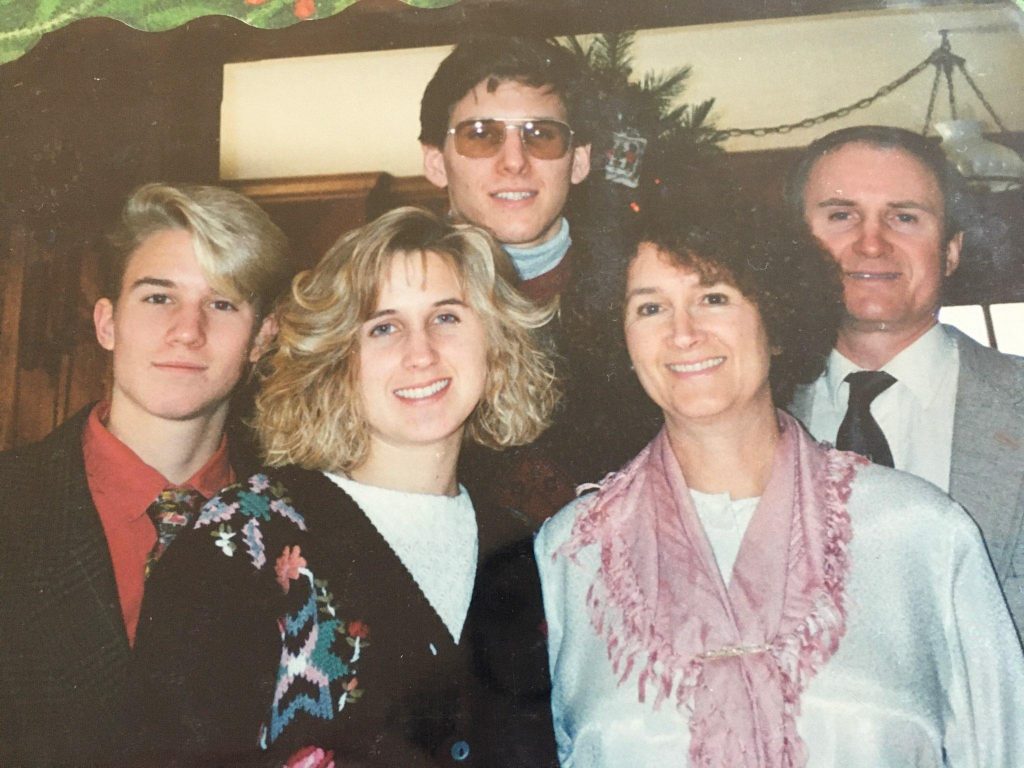 By the the time Y2k (the threat of computer glitches as the calender roled into a new century) arrived I was married with two children. "Kato" was trying to find his way through Winthrop University, but didn't quite make it. Through those years we kept in touch and saw plenty of each other in the summer months. After atriculating as far as possible "Kato" started working for a radio station in Poughkeepsie selling advertising. It was only a few years later that "Kato", and a partner, opened an office cleaning service called "The Green Janitor". I wrote the insurance for the account and helped them secure one of their first lucrative jobs cleaning for a bank where I was employed. "Kato's" dad owned a substantial wood counter manufacturing business in Middletown, New York (ADF Designs). His biggest client was City Bank for whom he made all of their teller counters. "Kato" opened the door for me to do business with his dad. I wrote the insurance for Mr' Rankel's business shortly after meeting him. I also was a co-owner of a lubricating company called "Slipit" and Mr.Rankel's company began to contract "Slipit" as his businesses' lubricant of choice. It was right around this time that Kato's dad was diagnosed with a form of brain cancer, Mr. Rankel passed in 1997, I was 37, and "Kato" was 23. Andrew was extremely close to his dad and I worried at the time that his tragic loss could cause him to grieve away many of his prime years. Looking back "Kato" used a pivotal moment in his young life to turn into a full fledged adult even if it happened much earlier than he had wanted.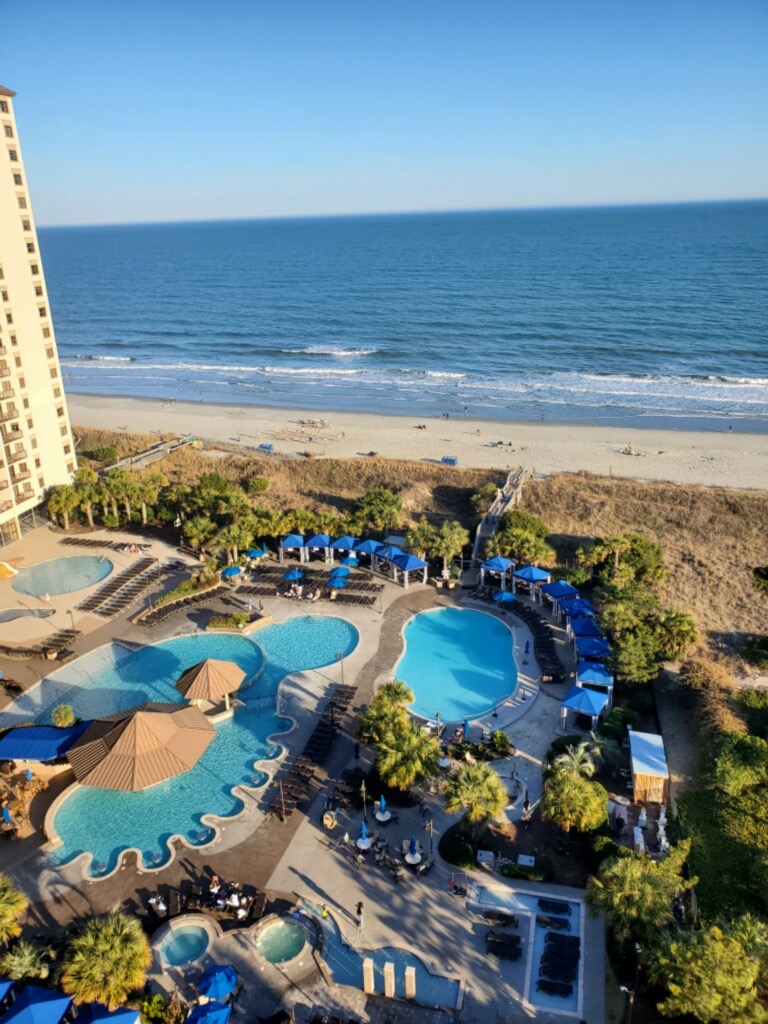 The storms on the horizon were settling as I took another drag on my Macanudo stogie and starred out into the darkness of the Atlantic Ocean. The circle of life has been rotating at a high speed  for me the past few years. It has been a full time job for me to keep up with the adjustments that have been necessary to make entering the late fall of my life. I looked up from my note pad to see "Kato" standing in front of me, cigarette in hand, looking for a light. 'You taking a break from the card game?' I said to my old friend happy to have the company. "Yeah, I got to hurry back, I'm winning," "Kato" said with a grin. 'You're beating everyone on the golf course, now the poker table too, they aren't going to invite you back,' I added in a semi serious tone. "Kato" pulled up a chair next to me before he took out his wallet to show me pictures of his family (wife of 20 years, daughter 10, and son 16).  We were an unlikely pair, who strangely came of age together, now peers in the game of both golf and life.  All these years later our history together was playing out in front of us and the words were mostly unspoken. The 62 year old having a bit of a pity party for himself, and 47 year old strutting in his prime. Despite my terrible golf, wobbling physicality, and overall fall from grace I was happy to see "Kato" in the limelight of his life smelling the roses. "I got to get back in there and go to war," he quipped snuffing out his cigarette. "Kato" disappeared past the sliding doors leading him back to the action. I continued to stare off into the South Carolina night still searching for serenity while at the same time gaining strength from what remains behind.