Allentown Pennsylvania was presenting a delightful sun drenched Saturday for the returning graduates of Muhlenberg College. The ceiling and visibility were unlimited. It was Homecoming Weekend, and the brilliant blue skies were adding an assist in helping blurred memories return to a clearer focus. Since Commencement Day it was the first time he had come back to campus to attend Homecoming festivities. Turning onto to Chew Street (address of Muhlenberg) the "butterflies" of suppressed raw emotions were occupying his usual calm stomach. It was 44 years ago that he had trepidly steered his way down the, still, immaculately decorated street in his Grandmother's hand me down 1969 Ford convertible (freshman were not allowed to have cars on campus). He was totally alone as his head swiveled back and forth before finally recognizing the progressive looking Center of the Arts building where his first class was scheduled to begin in five minutes (Freshman English with Dr. Thornberg…. 'Zen and the Art of Motorcycle Maintenance' was the first reading assignment). With every possession he had ever accumulated in his first 18 years hanging out of an open car he parked between the Phi Tau Fraternity house and the classroom that awaited him. That kid behind the wheel was scared, confused , and somewhat angry about having to accept that his inevitable fate had officially arrived. At his best he could have been described as an immature, insecure young adult not wanting to leave behind the entitlement and comforts of adolescence. At his worst he was a selfish small town child with a huge chip solidly embedded on his shoulder.
In the present he walked past Muhlenberg's famed dome towards the Frank Marino football field. As he heard the roar of the hometown crowd his stride excelerated and the 'butterflys' multiplied. "This will be a fun challenge to see people for who they are today, and not who I perceived them to be all those decades ago. I hope they will afford me the same benefit of the doubt," he whispered to himself as he entered the arena. His angst was as high as it was on that late August afternoon 44 years ago, but he had already decided to let the day come to him. The old gravel track had been transformed into a shiny synthetic, neatly lined work of art with lanes defined and boldly numbered. Behind him, connected to Memorial Hall, was a new luxurious Life Sports Center that caused him to ponder "I went to this fancy looking college?" At the moment the football kicked off he leaned against the iron rail fencing behind the eastern endzone. Close by, not far, he recognized a couple of Saturday Hall of Famers from the past. "Have you heard the 1980 Baseball team is being considered for induction into the Muhlenberg Sports Hall of Fame," was overheard a member of that team explaining to his old teammate with a satisfied grin. Unlike the grandiose makeover of the playing field there was nothing new about the chatter amongst the rail hangers.
On the periphery of the gridiron there was a tent village filled with Muhlenberg ghosts from the past huddled in small packs. He asked himself if they had come back looking for something left behind, or were they searching to revisit their utopia that never actually existed? How much of who they are now is a result of their experiences at Muhlenberg? It takes plenty of self esteem to stand in front of college mates 40 years removed. For him it felt like a subtle final exam administered by his peers who were front and center as he came of age. Even though he had not seen 99% of his classmates in 40 years it was way past time to let bygones be bygones and attempt to begin anew while maintaining a wide open mind. For some of us the competitive nature of life does not evaporate. The comments were pleasant and polite: "You look the same", "The years have been a friend to you", "Oh, you're far too kind", "Do you have grandchildren". To himself he muttered a few soft jabs. 'Wow, they haven't evolved too much', or 'he still hasn't figured out he isn't even close to being the smartest guy in the room.' Looking over the tailgate area for the class of 82 it was easy to deduct that the Sexagenarians standing on the grass in front of East quad were content to be back among friends, that many had developed lifetime bonds with. Despite all the trials and tribulations that go along with a life well lived they were back to pay tribute to those who shared a common training ground.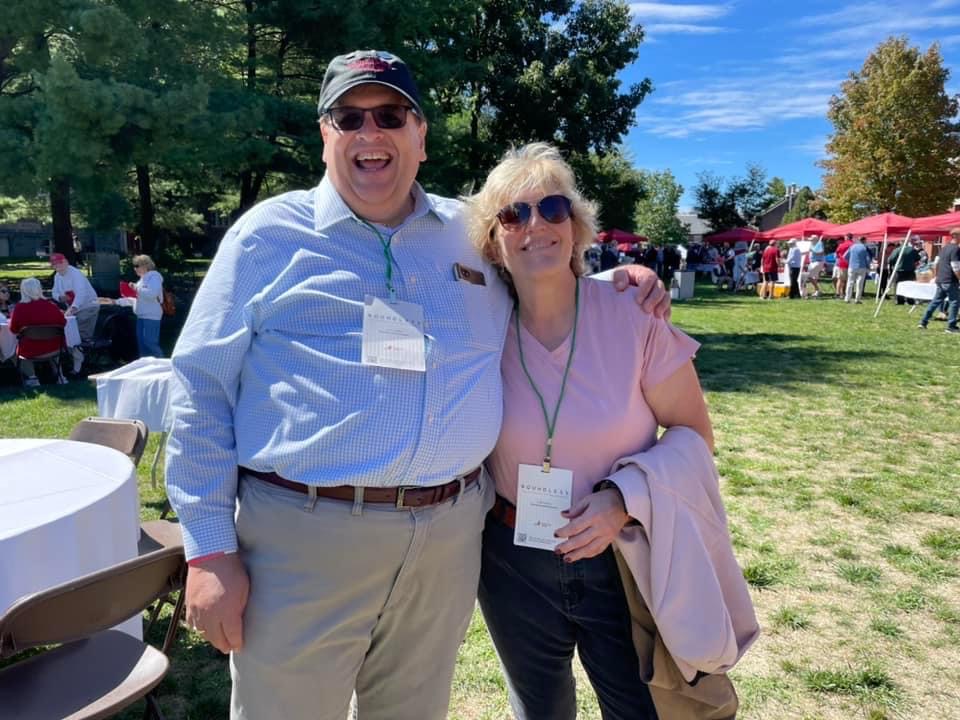 The decisions made in our college days; from overcoming the colleges' primitive methods of assigning roomies, to choosing a fraternity, or not, to deciding on a new major, or switching girl friends, gives cause to be filled with a certain amount of regret. Sitting in the one of Muhlenberg's alumni banquet rooms Saturday night with 72 classmates surrounding him he had returned to a place he had consciously attempted, on the surface only, to leave in the dust. The place where he devised every nuiance for his strategies for playing the game of life. The learning center that quickly made him realize what a small bubble he had been hatched from. As a freshman he was a complex tortured enigma, torn between being a spoiled cocky self entitled brat and a shy sensitive capable young man.
In the first year at Muhlenberg the spoiled self serving brat had assumed the lead. He made a tremendous error in deciding to not attend the weekend orientation (really arrogant and stupid) before classes started. He kept himself separated with a flippant and uncaring attitude, which rapidly put him far behind in all aspects of the bonding department. If not for a couple of kindred souls picking him up off his ass he definitely would not have been back for his sophomore year. Scanning the room it was hard to notice any pretense. He gazed at two college lovers, both happily married to another now, staring into each others eyes and sharing a moment. Did they have regrets? He talked easily with a couple of frats brothers who he had exchanged limited words with in their college days. Sure, unlike Sinatra, "regrets, he had more than a few."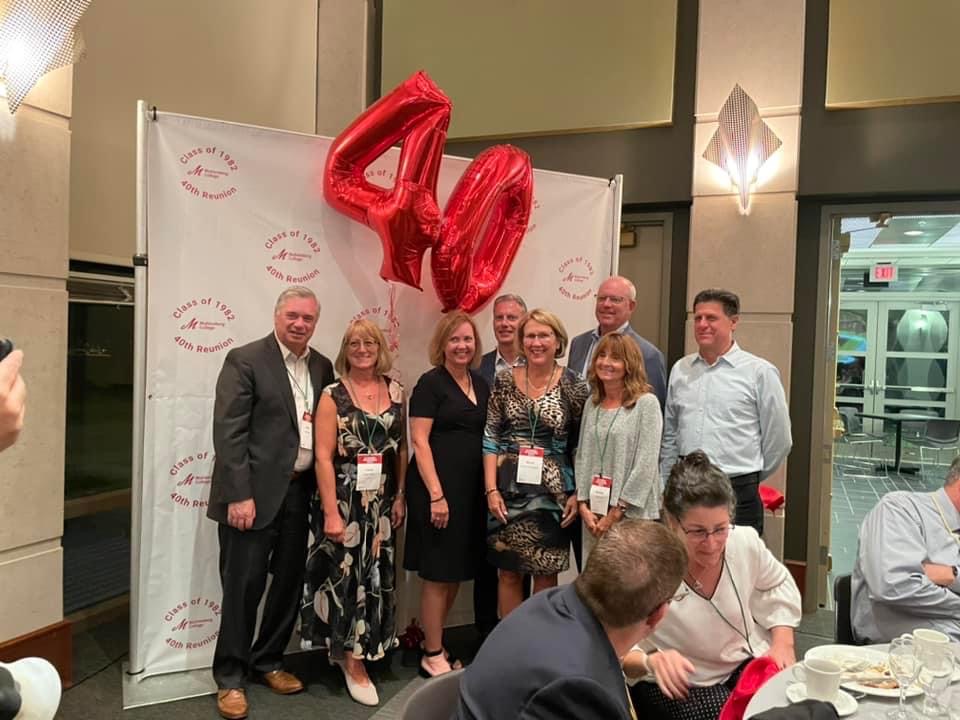 There were awards presented to two of his classmates, one who is a world renowned neurosurgeon, and another for her unprecedented work in the field of Chinese Cultural Studies. The frat brothers and female clicks seemed to be hanging close to the packs they traveled with back in the day. They all had four years together to select the clan they would run with. Forty years into the future some cling to their comfort zone while others seemed unafraid to discover what might have alluded them. Phi Tau's most distinguished brother, also the class of 82 graduation speaker, spoke eloquently in an effort to clue everyone in on the larger picture of the union represented in the room. The reunion committee clung tight at the head table, and the ladies of the Brown Hall Rat Pack were careful to insulate themselves from former intruders. As much as the majority of the Mule class of 1982 had evolved some old habits and kinships appeared difficult to let go of. Many of the alumni from his class have remained close from there college days and for them it was just another night of catching up from last year, or last month. While in deep conversation with an ex cheerleader his thoughts returned to the 18 year old freshman. He finally made a confession to his 62 year old self. 'I should have done things so much differently.' He would have attended orientation. He would not have been such a contrarian. He would have thought a lot more about what he had going for him, and less about what he was lacking. He would have been a better student, a more dedicated ballplayer, a less reluctant frat boy. He was back on the turf that had highlighted the shortcomings he had been forced to face in his small hometown. At last, he was signing a truce with his past.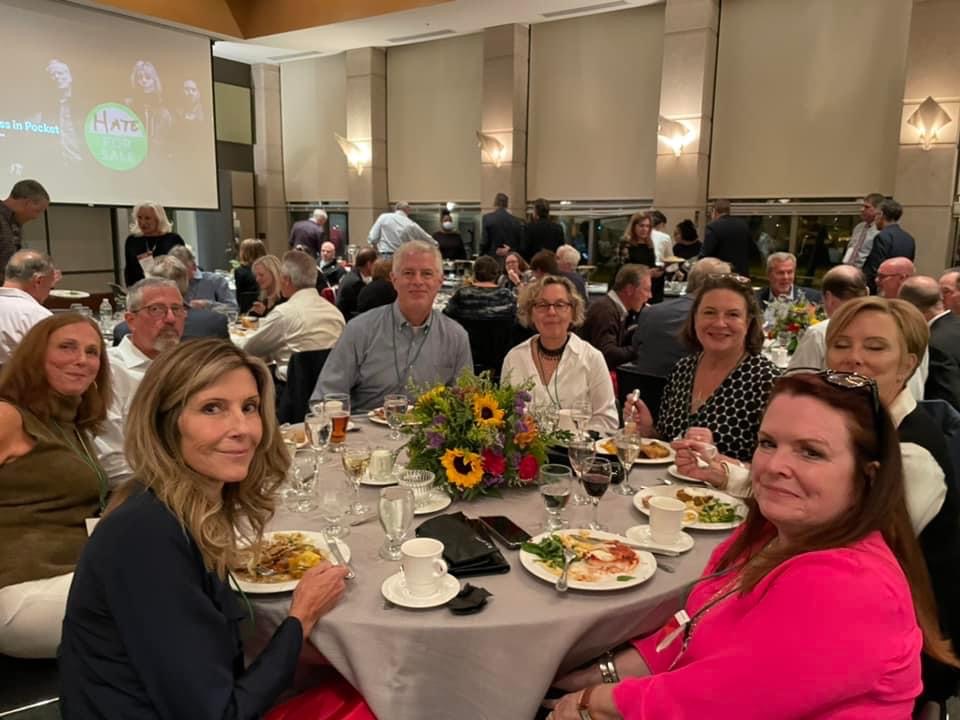 It is very difficult to turn away from the past. It is where we go in the present moment to give us guidance moving forward.
We can't change who we were back in college, we are left with the memories of what was, and a slight touch of what could have been. What if I hadn't been so intentionally aloof? What if I had strived to extend myself to a broader scope of friends? What if I had embraced fraternity brotherhood with a stronger intensity? What if I knew then what I know now? lol. Once we finish different stages in our lives we are left with the choice as to whether or not we want to go back. All the way back "to the best days of our lives", back to nostolgic days of laughter and lighter times that contained limited responsibility. That special time and place when all our dreams were still in front of us. He had departed Muhlenberg on a rainy Sunday in the late spring of 1982. At that time he gave little thought to ever going back. Muhlenberg had helped a broken young man patch himself together and prepped him to take on all the challenges and obstacles that this crazy world presents. Finally, forty years later he had come to terms with himself.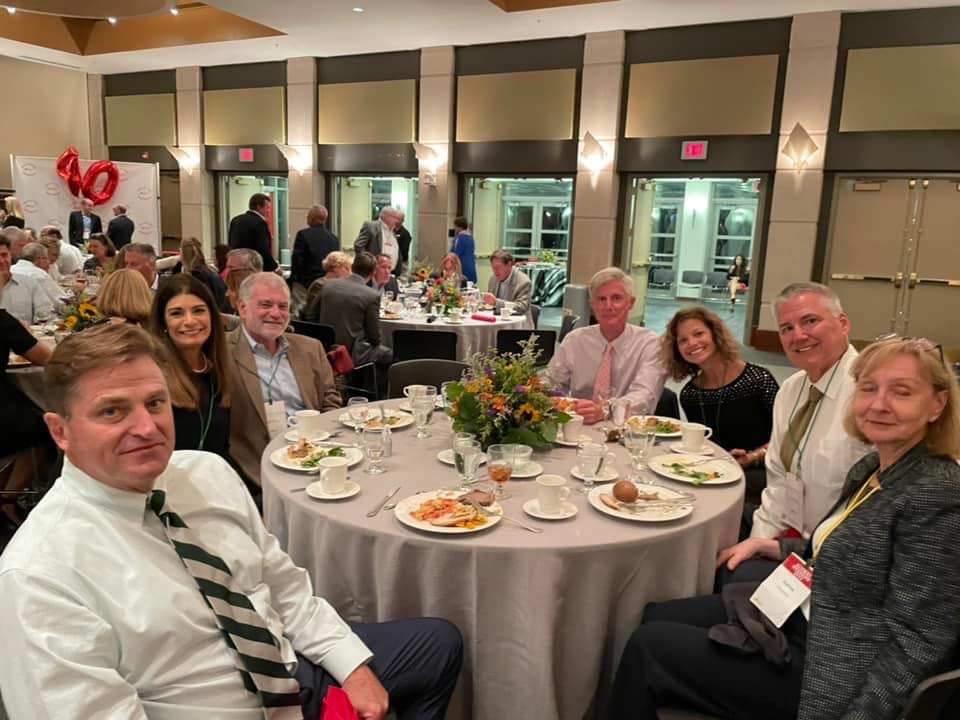 The skeletons will never completely leave him but the sweet memories of those blissful seasons in the sun now lived top of the mind. As a 62 year old man heading east on Chew Street approaching the Center for the Arts his chest welled up and tears flowed. He could see a confused and angry 18 year old making so many bad decisions, unwittingly distancing himself from his classmates due to his own dereliction. He wanted to give the kid a big hug, "you'll see, it's going to be fine. Be yourself. Adapt, adjust, evolve, and one fine day, 44 years later, you'll go all the way back to that fragile moment in time and you'll say thank you to your Muhlenberg family that was there for you at the most crucial crossroad of your life.