The Don Henley song 'The Boys of Summer' was  on the radio: "Nobody on road, nobody on the beach, I feel it in the air the summer is out of reach." My car was passing the newly constructed soccer field that has been empty and ungroomed since the fall of 2019. The sky was a majestic blue and orange as the sun was setting on a late August night. The vibe felt normal and still everything was different. There was a familiarity to the peacefulness and yet sadness of leaving another summer behind. The emptiness that sometimes goes along with the continuing circle of life on the edge of another season change in upstate New York.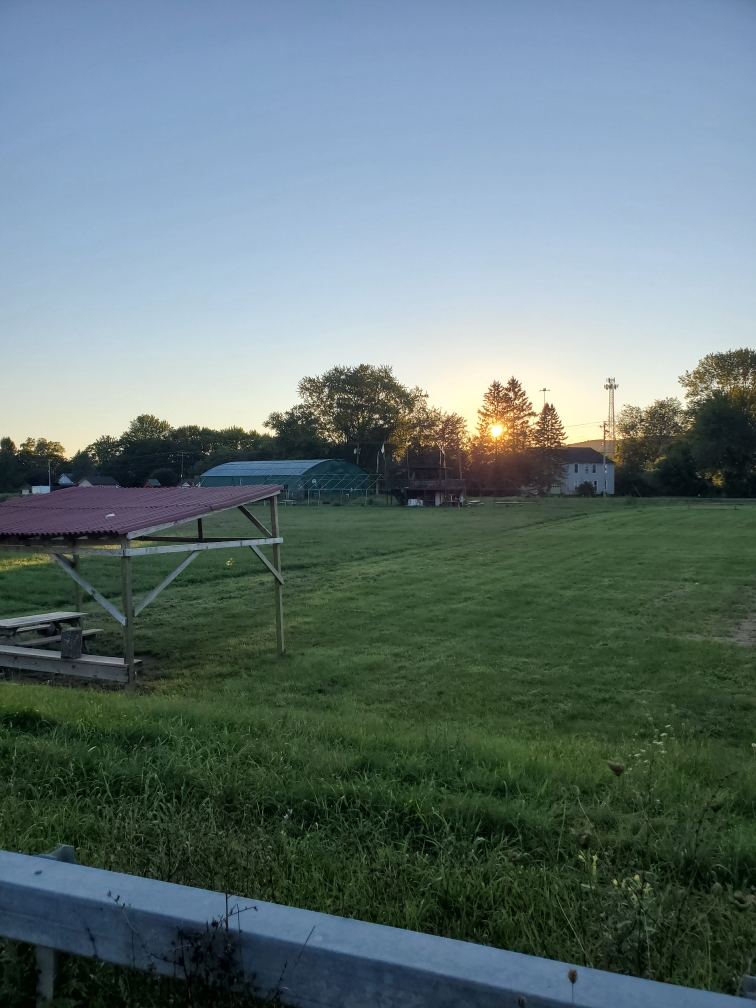 Tonight there was an unearthly strangeness in the air that nothing was the same, or would be again. "I never will forget those nights, I wonder if it was a dream," the volume was up as the Eagles drummer, frontman and songwriter continued to speak to me. The world is always ever changing and complicated but this summer there is a dramatic agent of change that is in plain view.
As I kept driving I thought about where my head was at a year ago and the entirely different place it was now. The sites, the weather, the sky, and the temperatures hadn't changed but the eerie feeling of the calm before the storm was the oscillation. The coronavirus invaded the earth this past winter and the overall impact has been devastating to all of the people on this planet. According to the numbers, of which I am leery in regard to their authenticity, the United States has been hit the hardest, and my home state of New York by far has the most cases and deaths. Children have been out of school since March and are not returning to the classroom until October.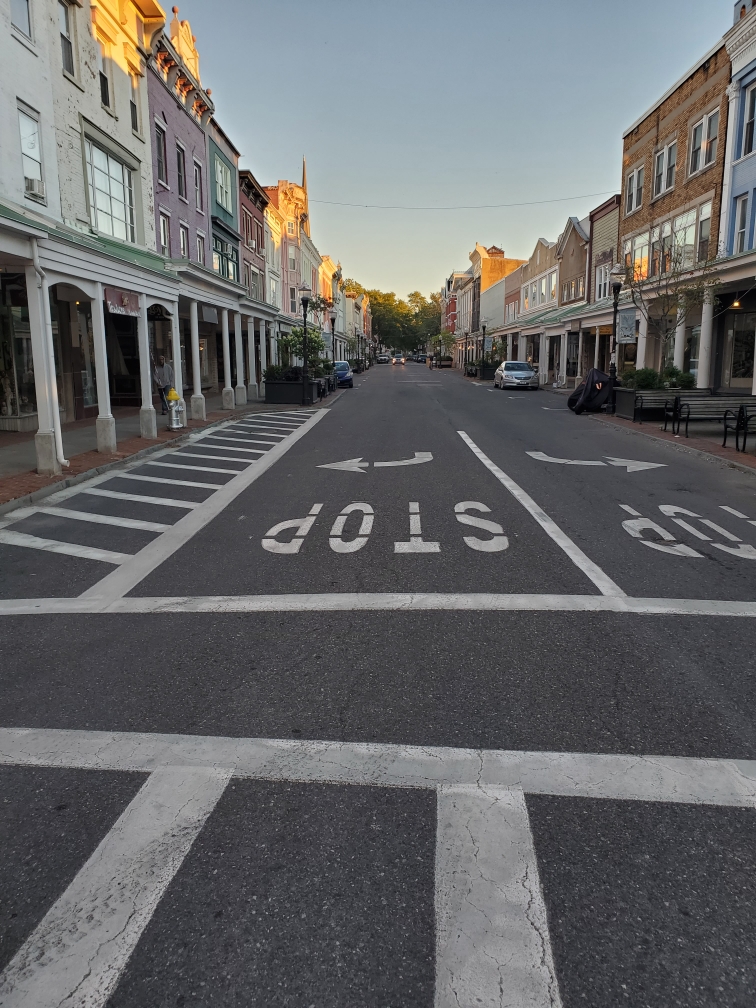 There will be limited football at the scholastic and collegian level, if any, this fall. Whenever I do go out for a drink or dinner I have to check my mask, my distance, and my breathing. By eight o'clock the city I live in is a ghost town, so if you do venture out you better go early. On the streets there is an underlying paranoia that is uncomfortable to say the least. When you go clothes shopping you better know your size, which vary brand to brand, because there is no one allowed in the dressing rooms. Church is closed, professional sports are off limits, and when you go to get food or drink one of the citizen corona police will find a reason to bark an order at you, "get back in the circle." The local newspapers speak glowingly of our Governor as he tries to control our every movement. I don't totally blame the coronavirus on my dad's death but it was the final cause of his passing. As I pull my car into the driveway, still in the summer light, I look down at the three masks in my car and say to myself: "I've had enough of this crap."
Once I get inside my house I go immediately to the spot I like to write and I open up my lap top. In this environment I keep the television on without the sound. The CNN headline says: Kenosha Wisconsin Mayor announces 7pm-7am curfew. In the background are images of Kenosha on fire. In our cities throughout the country there is a burning rage in regard to social injustice and racism.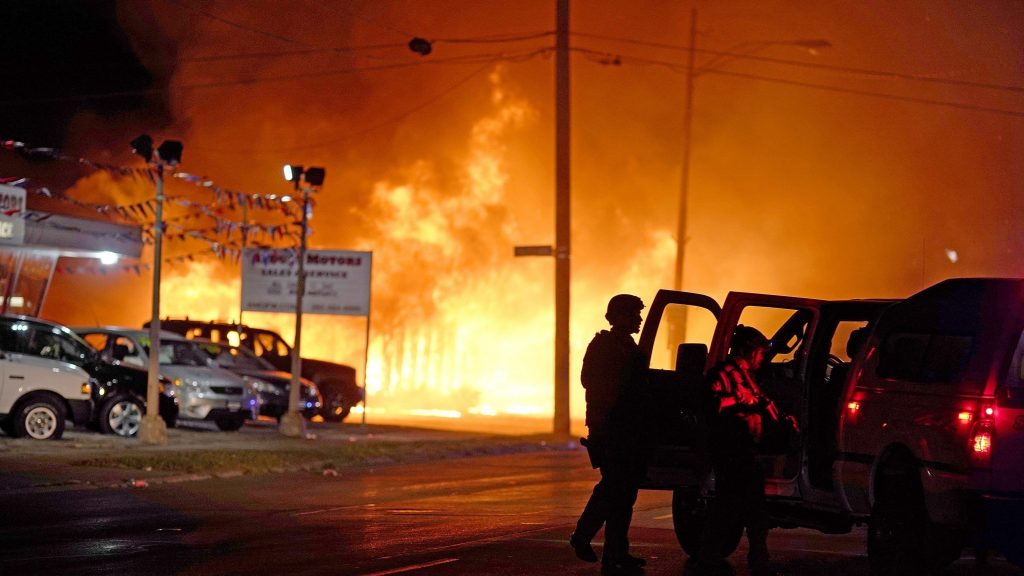 The latest incident was a black man running from white police officers getting shot seven times in the back. There are two very different sides to these stories that are happening far too often. The one is that many white cops are racist and are not afraid to pull the trigger or choke someone to death if the suspect is black. The other is that it has nothing to do with race but it is rogue cops who are bad actors. The fact is these incidents have help build movements like 'Black Lives Matters' that cry for reforming and defunding the police. I live in a small city where there have been several shootings this summer and that has a Mayor who promotes a sanctuary city, bail reform, and has a police department under him who who does not support him. I live in a town where peaceful protest of hundreds are allowed but going to school or church is not.
Like all things in life, who the president is, the stock market, world affairs, local politics, need to be looked at through each individual's lense as to how it effects them and their family. The coronavirus has affected each individual in a different ways and I can assure that the timing of it had a large impact on me. I was driving to Stewart Airport on the night of March 15th when only three days earlier I had been laid up for two weeks with what doctors called a bad flu. The signs on the New York Thruway had just been put up warning travelers to "Stay Home to Save Lives". I chuckled to myself and went on to have a strange four day stay in Hollywood Florida at a practically deserted Hard Rock Casino. While I was there I got a call from my partner saying that New York State was shut down for two weeks and our staff had been instructed to work from home. My intuition told me that this event was going to change our way of life for a very long time. I remember thinking at the time: 'Thank God my two daughters have finished all their schooling and that I owned a business (Insurance) that could survive this Pandemic."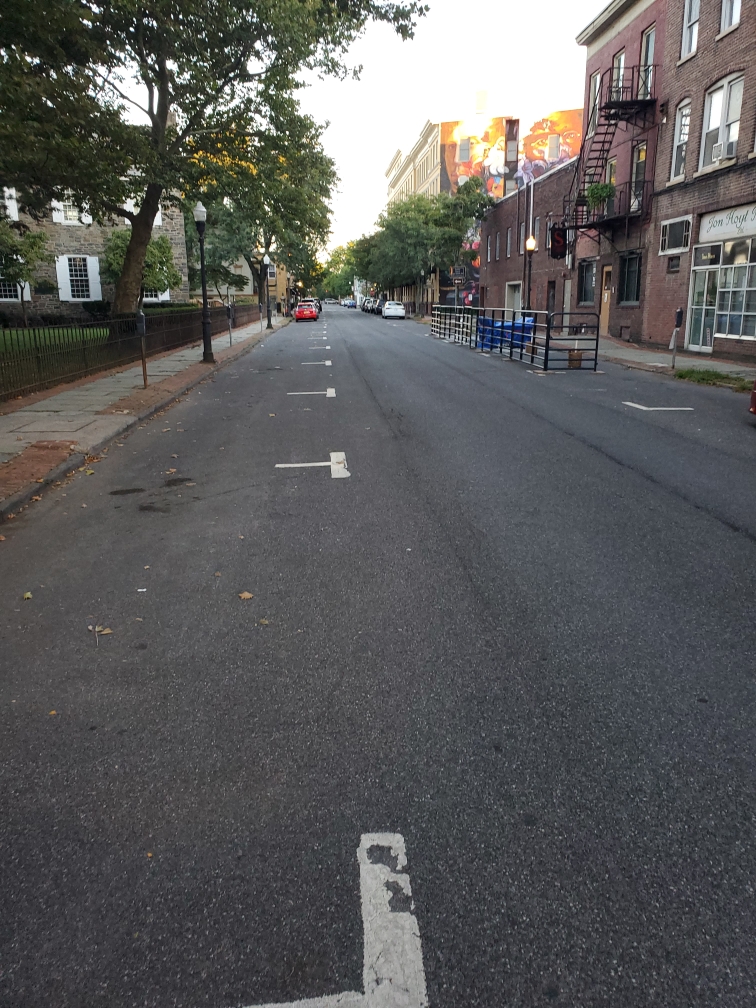 The only thing I was worried about was the week before my dad had been moved into a nursing home suffering from several ailments that go along with old age. There were three other people on my plane ride back to New York. The airport parking lot was empty and on the ride home I saw less then 20 cars on the thruway. It was March 19th and I was being welcomed home to this new world.
I have always said to my myself that life is about adapting, changing, and evolving. Each individual looks at a situation and should say "what does it mean to me in two aspects: short term effect and long term effect"? In my case there were plenty of consequences that were obvious in regard to this Pandemic. Since my employees were working from home it was important for me to be in my office to hold down the fort. I also realized immediately that my days of having a cocktail and dinner after work were over and I would be eating at home and spending more time than I have in the past six years being home.
This sudden domestication was at first a shock to my system but life is all about building habits and it was easy for me to see I had built some bad ones. For the first time since our two daughter had moved on to their own independent lives myself and my wife Donna were eating home most nights and spending more time with each other than we had in years. I had been been doing lots of traveling at the spur of the moment, not being able to do so was smothering change.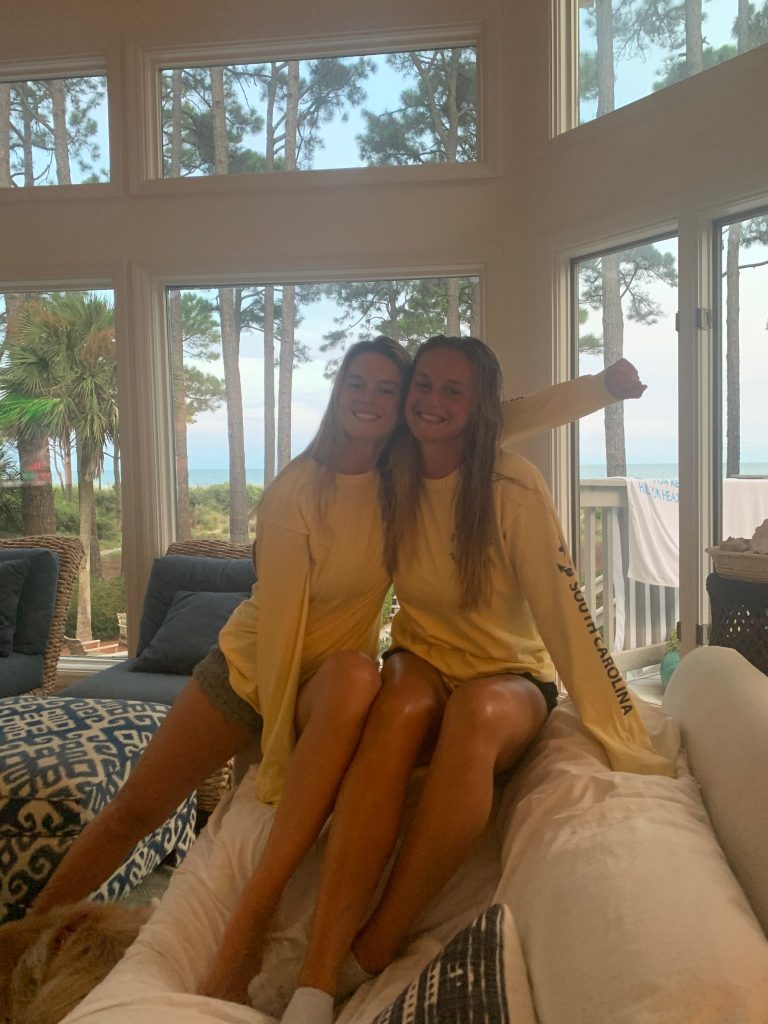 My wife who has been a dedicated Physician Assistant for 35 years was for the first I can remember rattled about the stress of her career. For the first time in decades we had time to talk about our individual goals and what we wanted to with our future together. My daughter Laura, who lives in Atlanta was able to work from home (still is) was spending most of her time at her boyfriend's home on the beach in Hilton Head South Carolina. Our other daughter Mary Kate, who had her internship with the PGA cancelled due to the virus, was spending more time than ever at our house cooking, writing and bonding. Everything in life that you survive is an opportunity. So while I lost my dad to this hideous disease I was given the opportunity to find my family again.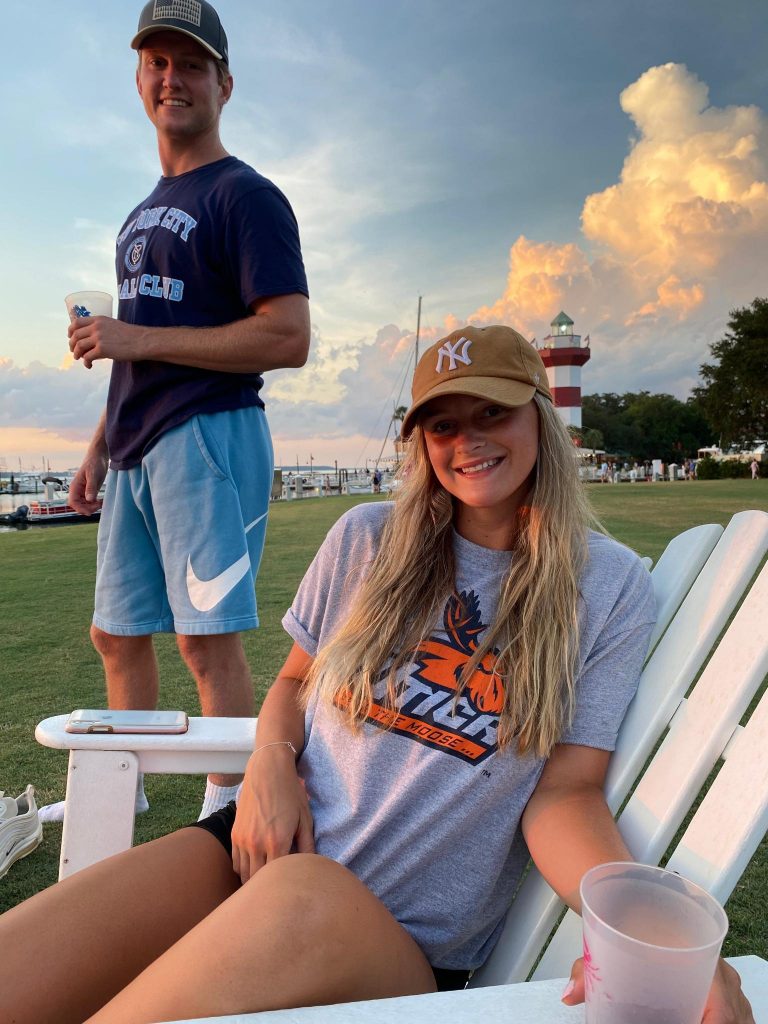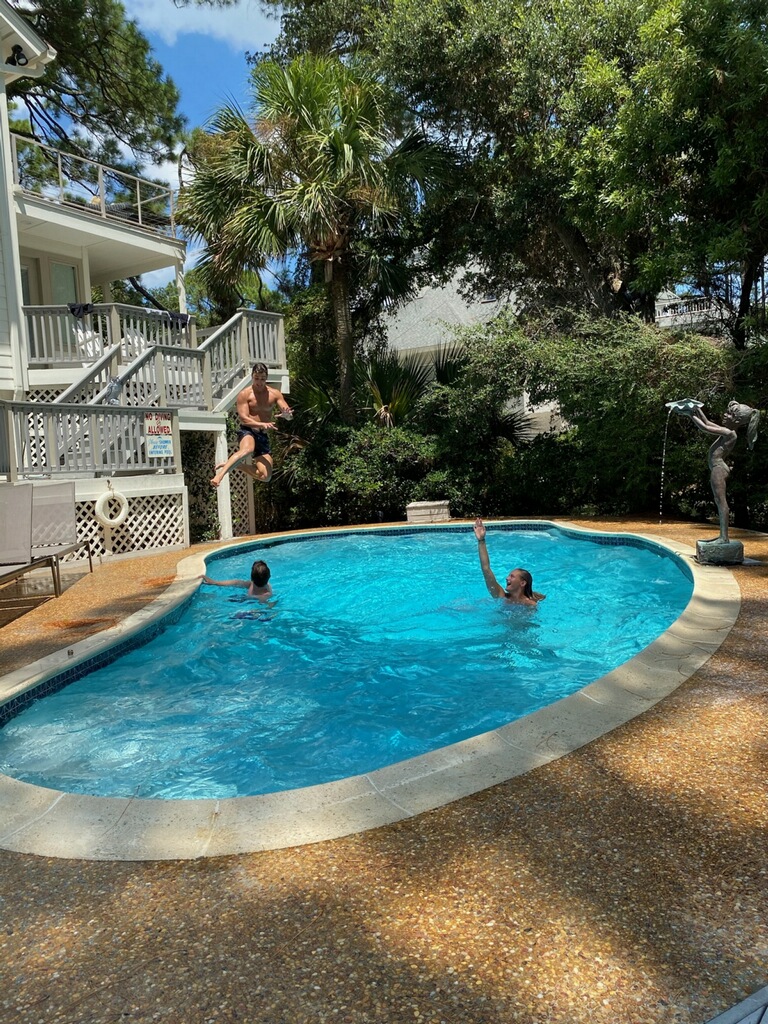 It was a few days later and I had gone to one of my regular haunts to get lunch. It was just recently this establishment was letting people inside to dine. I was feeling like one of the herded sheep as I stood in the long line making sure both of my feet were inside the circle on the ground. It is six month into this virus and here I was. A sheep moving circle to circle in complete silence sweating in my mask. It was during this 30 minute hopscotch game that I had time reflect on the state of our state and country. I noticed, that in general terms, people are sullen and on edge. I was thinking about the times in the last months that one of self designated corona police had told me: "'pull up your mask", "back up", "sit down", "you can't sit there", "move over", "we're closed early." I have played along and dutifully protected others as best I can. But unlike most of the sheep, now that the door and is open I have thought about some changes I am going to make that I had never thought of before.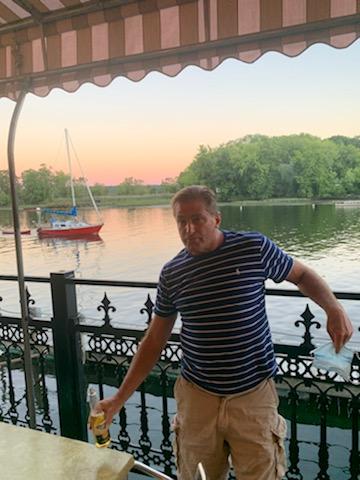 I am completely done with professional sports. Do these obnoxious unintelligent, uneducated kids think I care one hoot about their protests. "I don't like the news, so I won't go to work." What a joke. I now have to think about staffing after seeing three months of nobody working in the office. I am contemplating moving from the state I have loved all of my life. We have the most cases, the deaths and the most regulations. The Governor killed my dad by ordering coronavirus patients into the same room as him in the nursing home. I will never be a sheep, they do what they are told and keep baaahing. Change has everything to do with growing, evolving and being independent.  Sometimes late at night, alone in the moonlight I make threats to myself, usually after a few libations. So far I have been able to handle the seasons of my life. Autumn is creeping in and I can feel the change coming.
HAPPY 50 "HOKUS POKUS"