It is not news to anyone that the days we used to call normal are far behind us and are unlikely to return anytime soon. It is January 14th 2022, and although there is not a doubt that global warming is no hoax, if this is your first January in New York you are not going to find any evidence of melting ice caps. As my car slowly roles out my garage around 10:00am on this windblown winter Saturday morning  the temperature reading on my dashboard quickly dropped to +0. The radio had been left on blasting so that even with the heater blowing at full strength I could hear 'The Pet Shop Boys' doing a remix of the Willie Nelson classic 'You Were Always On My Mind'. It was the first time I had heard this unlikely cover. In the chilly moment the song symbolized to me the craziness of time we now live in. My car continued it's normal path on its way to Panera Bread located on the other side of the tracks. At the first stop light a family of four pulled up next to me. There was a mother and father in the front seats and a pair of young children strapped in their car seats behind them. I took a glance out of the corner of my eyes and noticed eight sets of eyes peering at me from just above their surgical masks. These are the times we are living in: Pet Shop Boys crooning Willie Nelson and little children hiding all expression behind our faceless society. 
By the time I got to the next traffic light the craziness of this current world was closing in on me. The car in front of me looked like a billboard for the 1960's hippy movement: 'Make love not war', 'No fracking', 'Dump Trump', Tyranny is coming'. I was expecting to see Jane Fonda and Tom Hayden get out of the 2007 Subaru and hit a joint with me before the light turned green. Right next to the car "of Woodstock past" was a 2021 Range Rover with a large 'Let's Go Brandon' bumper sticker proudly displayed in red and blue. The craziness is surrounding us all, nothing is normal, and just maybe it is time we stop pretending it ever will be again. The light changes just in time for a middle aged homeless man, pulling all the possessions of his life in a tin cart, to stroll in front of my car. It isn't unusual to view homeless people out and about in my hometown. This particular gentleman got my attention not just for walking in front of my car as the light turned green, but for wearing merely sandals, short pants, and a tee shirt as windchill outside my car hit -20 degrees Fahrenheit. I couldn't help but wonder where his mask was, where he was going to sleep tonight, and if he even knew what 'Let's go Brandon' means. I waited till the lonely man was clear of my car before I started feeling empathy for his plight.
There is not much doubt the world we live in has always had its share of crazies, but one thing most of us would agree on is that the days we are living in have discovered a new level of crazy. Before getting to Panera Bread I made my daily stop in Stewarts to get my morning reading materials: NYT, Kingston Daily Freeman (both rags) and the New York Post. A man was at the counter attempting to pay for his coffee and hardroll. "I've had enough of this bullshit, I've had covid and have received three separate vaccine jabs, I am done with masks," by now he was shouting. "I only work here, the County Executive has mandated that all people are to be masked inside of retail stores. If you don't put a mask on I cannot serve you sir." I stood in the corner, maskless, waiting to pay for my paper. I watched the man storm out with his hands flailing in mid air as I slowly reached in my coat pocket for my face diaper. When I arrived at the checkout the girl behind the counter was in full hysterical mode. Through teary eyes she let out her frustrations. "I can't take it any more, the rules keep changing and people have stopped listening." It is unusual for me not to have a comment but it seemed prudent for me to  keep my mouth shut. I stepped out of the ice cream store and into the tundra of a world that has gone completely mad.
I do have empathy for those in the service business. That said, it is obvious to me that in the last couple of years good customer service is becoming a dying art. Overall, the staff in the Panera Bread in the town of Ulster New York is well trained and understands the etiquette of the retail industry. Today, what I once saw as a cutting edge regional company (Panera Bread)  playing the role of victim of supply chain woes, cater primarily to "the food to go crowd", and not properly stocked almost every time I am in the place, which is four to five time a week. Today, at 10:30 am Panera was out of plain bagels, butter, and bananas for my strawberry/banana smoothie. The day before they were out of iced tea and regular coffee. The management who works there, while very nice people, seem to have accepted for two years that crappy service, and not being able to deliver what you advertise as all part of our life going forward.  It is hard to argue that Covid 19 has not caused Americans to lose the bounce in their step, to become more apathetic, and far less ambitious. It is obvious that the Pandemic, that is now creeping into its third year, has created a certain malaise with the government positioned as some type of security blanket. Yes Covid is here to stay and it appears to me that 50% of our population is just fine with that fact.
As I pull out of my Saturday morning breakfast spot I couldn't help but think about how crazy of a vibe the rest of the world was giving off. What will history say about this time of turmoil, this period of history where it is difficult to determine who, or what, is up and who, or what is down? Not only has my little world of Kingston New York gone mad, but when I listen to radio news it is apparent the craziness is everywhere. The number one tennis player in the world has been banned from the Australian Open because he is not vaccinated, yet athletes from around the globe will compete in Beijing, China in a couple of weeks supporting one of the most repressive government's in modern times. Our leaders preach, in the name of global warming, how important it is for all of us to cut down on our carbon emissions as they cruise around the atmosphere in huge private jets. What will history say about a time period where a pandemic was used as a political football that in the long run fostered an even wider gap between the wealthy and the working class? History will be left to explain how this once great country allowed itself to be on the brink of a second civil war.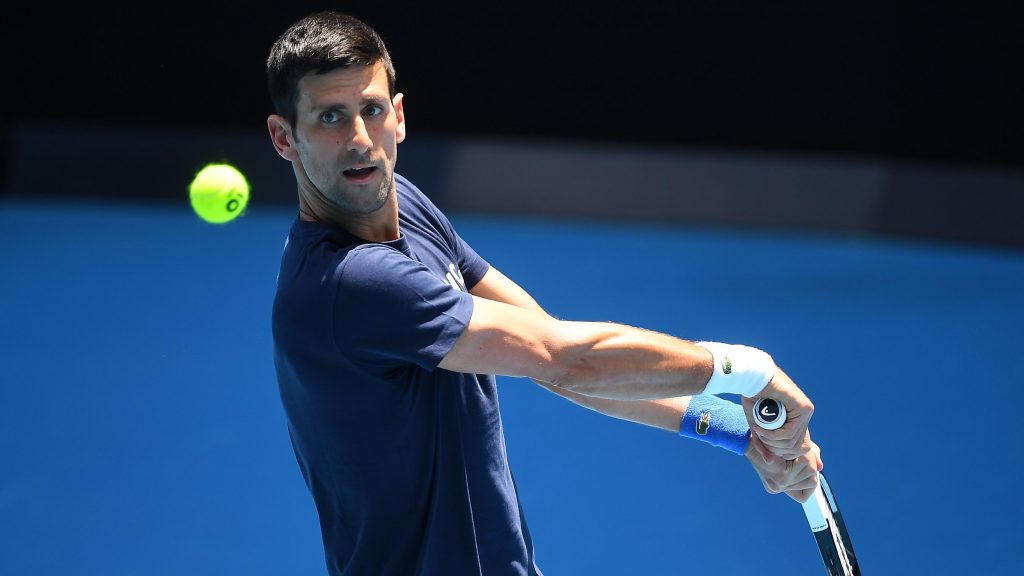 I had decided long ago to stop any sort of search for normal. We are two years into a Pandemic that half the universe's population does not want to leave behind. We live in a time now where crazy is the new normal. The Ulster County Executive decries masks mandates for his region while he is maskless in a crowd of 90,000, at an Army/Navy football game. Inflation is at 7% and there is a supply chain crisis as the President of the United States wants to print five trillion more dollars to build back better. lol. Russia is moving on the Ukraine, and China waits to put on their Olympic propaganda show before they retake Taiwan. Some could argue that crime is the biggest concern to America citizens while the President holds a record breaking two hour press conference and there is not a mention of the record breaking murder and overall crime rates rising rapidly across this country. I am almost home, and like I like to do when I am feeling disoriented and pessimistic about the future I put on some tunes with lyrics that help reflect my current mood. "Still crazy after all these years," crooned Paul Simon referring to himself and passed relationships. I thought about the troubled times we live in, what the future looks like for the generations behind me. Then the words I was looking for came to me: "I'll never worry, why should I it's all going to fade."