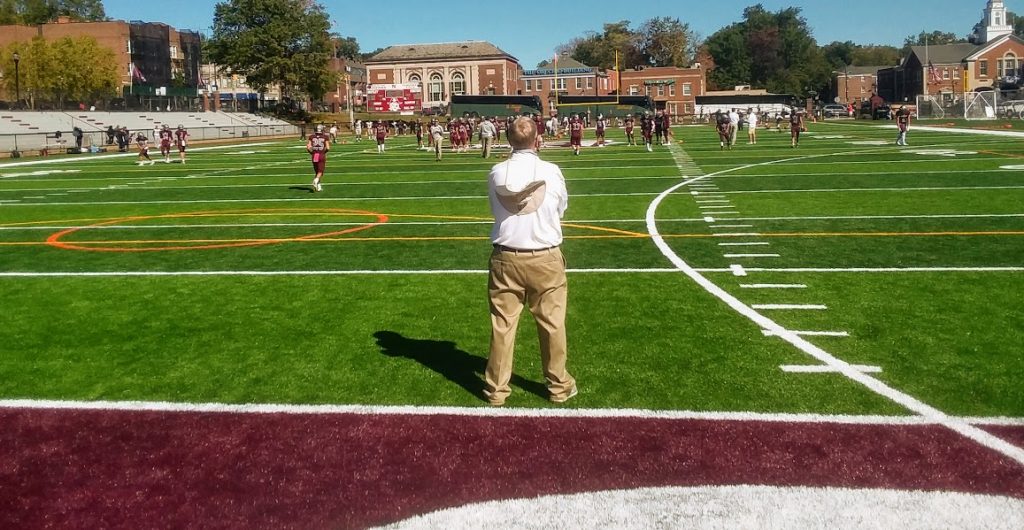 The annual Muhlenberg Athletic Alumni Golf tournament was over. The graduates were strolling off the course heading for the veranda of Brookside Country Club located on the outskirts of Allentown Pennsylvania. The beer, the old stories of days gone by, and the camaraderie were being poured with the passion of old friends who had traveled the same long road. The relationships that you make in college don't leave you no matter how hard, at times, we try to let go. When you are an immature 18 year old kid attempting to discover who you are while a group of strangers look on. During those fragile years you don't stop to think what will become of these people when you all reach your 60's. I walked up the stone stairway to find a Corona and the buffet line. There were so many familiar faces that I remembered through the 40 years of wear and tear. I sat at a table with my fraternity brothers from Tau Kappa Epsilon. At the table adjacent to us were about ten members of a long ago rival fraternity, Phi Kappa Tau. Of course all college shenanigans are past history and time heals all wounds, especially sophomoric ones. As the drinks poured and the voices got a little louder a couple of the Phi Tau brothers came over to talk to me with serious looks on their face. "Our buddy has taken a bad turn," said Mark Bisbing, one of Emmaus Pennsylvania's best. "He went home yesterday to hospice," added Dan Caputo.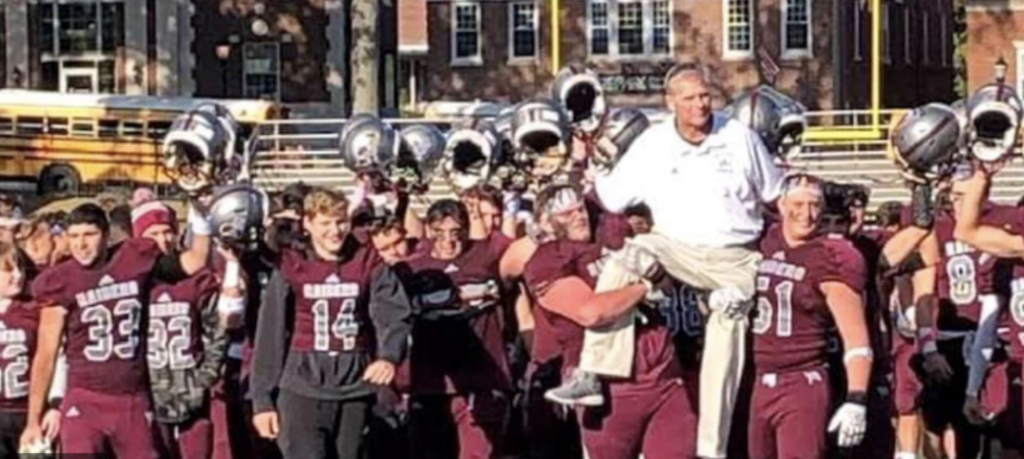 For the last three years Steve DiGregorio, my college suitemate, turned lifetime confidant, has battled valiantly against pancreatic cancer. He was diagnosed three years ago and has been in stage four the last couple of years. When our backs our against the wall in this society are the times we discover who we are. Some say "why me", becoming bitter and head into a secluded shell. Others, like Steve, get over the initial shock and decide "lets do what we have to do to beat this beast." Cancer hadn't met a more positive and determined fighter than Steve DiGregorio. While going through several rounds of chemotherapy he continued to teach and coach the Maroon Raiders of the Nutley High. Until this summer he still maintained a vigorous workout schedule keeping himself as strong mentally and physically as possible. In his last year as the head football coach at Nutley, the Raiders went undefeated and Steve was named New Jersey High School's Coach of the Year. At the age of 60 Steve announced he was retiring from education to spend more time with his family. It was about a month ago that Steve started to lose the valiant fight. He was hospitalized and finally last week sent home to hospice to spend the time he has left at home with his family at his side.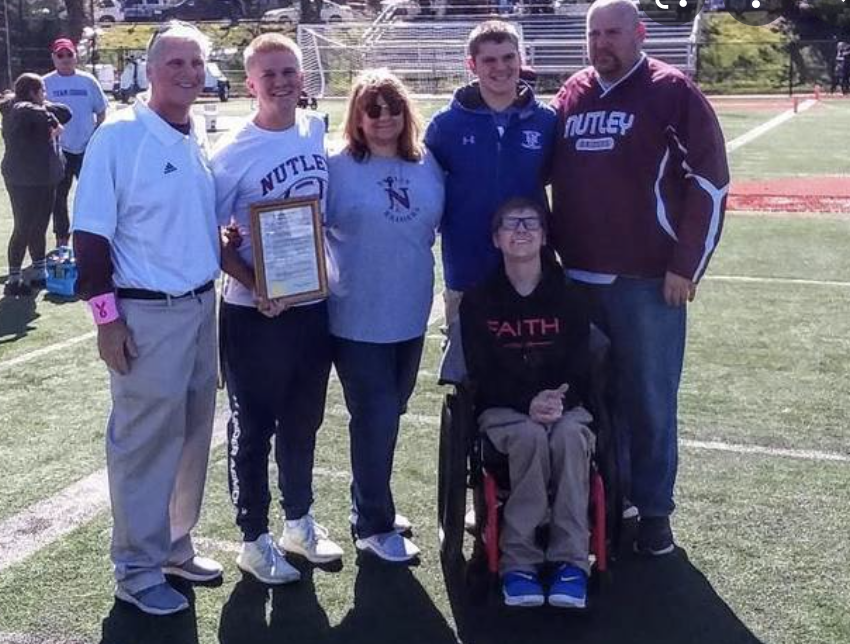 When I met Steve he was sprawled out in a lounge chair on a late August afternoon. He had just returned from the second half of two a day football practices at Muhlenberg college. I was returning to my new digs getting ready to start my sophomore year. My new home was a five man suite that would turn out to be the spot the young man from North Jersey, and the kid from New Paltz New York would begin to develop a lifetime bond of love and respect. During our initial meeting there was a sense of school boy tension. Steve had been placed in our suite by an accident that only me, Steve, and his friend Art Scavone (Steve's mentor from Nutley and the Captain of the Mules football team) know the cause. Inwardly, my initial reaction was 'he isn't suppose to be here'. Unfortunately, over the years, I never asked Steve what he was thinking that day of our first encounter. In that first year together both of us moved around each other gingerly. He was quickly making his mark as a defense end on the football team and made it clear he wanted to be a football coach. I was still in the midst of trying to find playing time on the varsity basketball team. At the same I was wrestling with the idea if I wanted, or was capable of, making it through a strict liberal arts curriculum. Steve was a deliberate, quiet, strong leader. I was a flamboyant actor still in the early stages of finding character.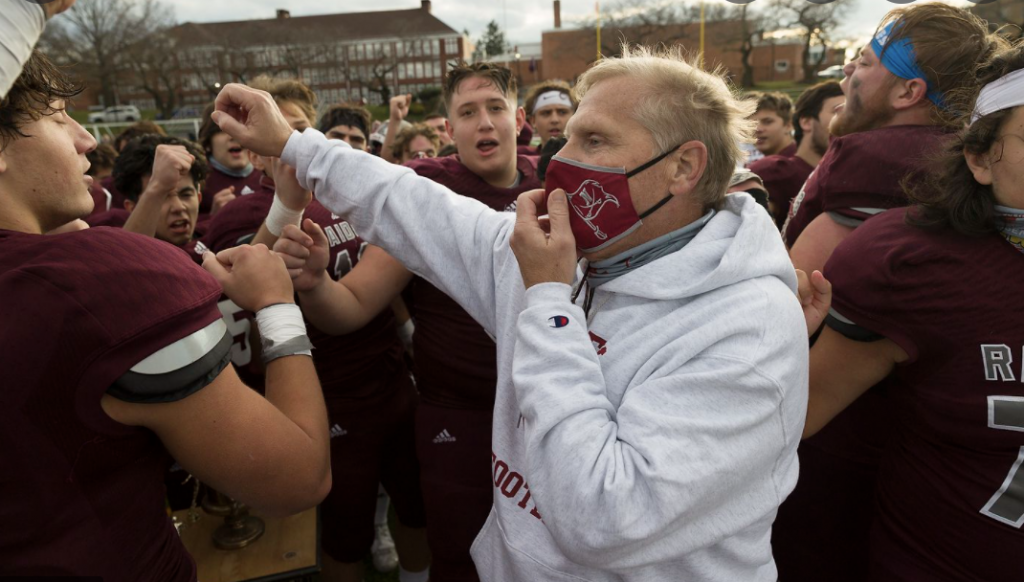 By the second year of living together in Benfer Suite 102 Steve DiGregorio and I had become reluctant friends. Steve joined Phi Kappa Tau Fraternity and I was a TKE brother. In those days at Muhlenberg it was highly unusual for brothers of different fraternities to be good friends let alone choose to live with each other. We had so much in common, yet agreed on almost nothing. For the most part I was a judgmental critic and Steve was a thoughtful caring person always willing to give others the benefit of the doubt. We both loved athletics, politics, and saw ourselves as budding philosophers. I remember a December night the two of us were watching a Monday night football game (if a game was on we were watching). It was typical in our suite that you couldn't see the carpeting through the pizza boxes, and I recall this night things were particularly messy. Late in the game Howard Cosell, who was doing the commentary of the Patriots/Dolphins game, announced just past 11:00pm John Lennon had been killed in front of New York's Dakota Hotel. To that point in our relationship I did not think of Steve as an emotional guy. After Cosell made the announcement Steve and I didn't speak about it again. I went to bed after John Smith kicked the winning field goal. Steve remained on the couch, silent, tears pouring down his face.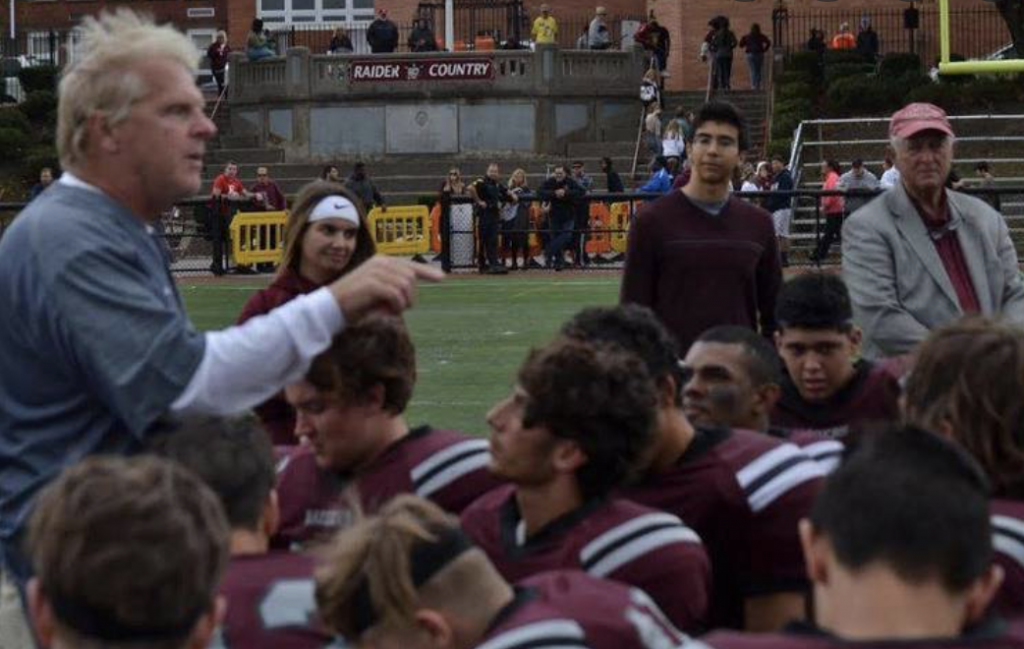 The night of Lennon's death I witnessed the essence my roommate. We had many strong leader personalities go through our suite in those years. At various times we had the captain of the football team, the captain of the basketball team, people who would go on to be be doctors, teachers, Ministers, a lieutenant colonel , a car salesman, and through it all there was never a doubt Steve was the head coach of the suite. He took on the responsibility of playing psychiatrist in the midst of the cuckoo's nest. His most frustrating task was babysitting a precocious, moody, maverick, who was in desperate need of a moral compass. So many nights the coach emerged from his room with that sly smile, shaking his head, waiting to see the current tomfoolery and excesses his most troubled player was up to. There was an early morning me and Tom Wagner arrived back from Atlantic City after experiencing a rare winning night. That year Steve's roommate in the Suite was a hardworking wantabe lawyer from Exton Pennsylvania Mark Pintavale who was paying his way through college with intense focus and an old fashion work ethic. It was 6:30 am with two crazies running around the living room throwing 100 dollar bills in the air screaming "wake up Marcus, it's time to get up and wash the dishes at the student union." Mark emerged first from his room, as Steve wandered out a few moments later. "How many pots do you have to scrub to get one of these," I taunted throwing crumpled C-notes at Mark's feet. "Here's some more hundreds to wipe your butt with because we're out of toilet paper." Steve looked on silently that morning, but the look of disdain in his eyes gave me the message it was time for me to be a better person.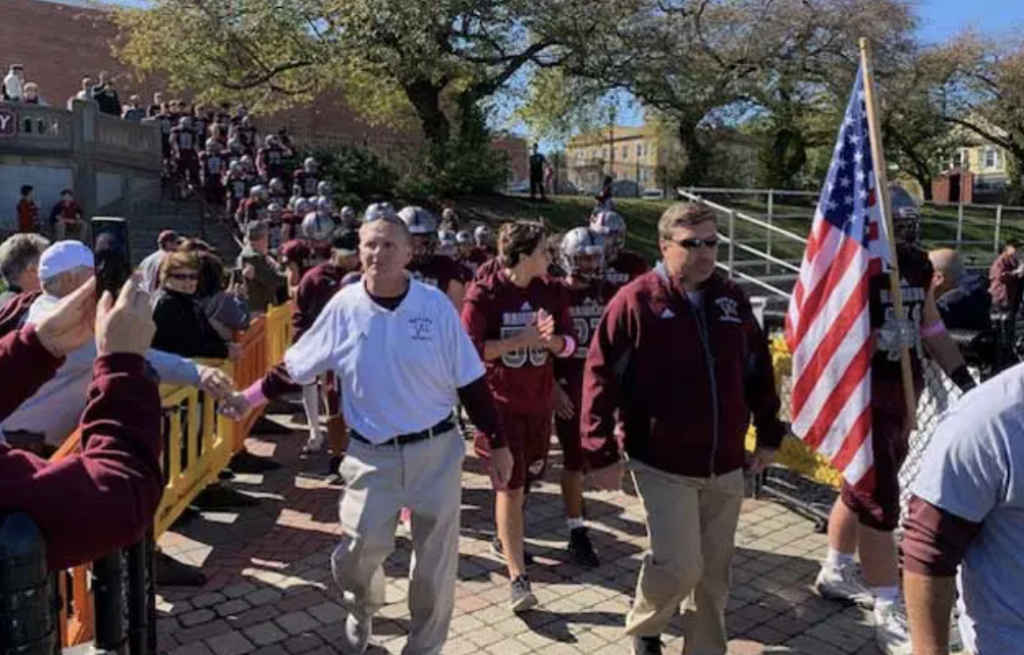 I would never admit it but my buddy was always a few steps ahead of me when it came to being a good human being. In my youth I had developed a sense of entitlement believing everything would fall into place for me "just because." In the 40 years since my school days I learned the hard lessons my college suitemate had already mastered. Steve had a unique way of consistently doing the right thing in all situations. He believed if you took care of "your own business" you had the best chance of getting to the goal. He was born to teach, to influence youthful generations with pure intentions. He was a natural coach, leading young men into battle seeking victory, while at the same time maintaining humility and grace. He started his career coaching at the college level and finished it as the as the first undefeated coach in the history of Nutley High. Despite all his success in the classroom and the gridiron Steve's first priority was his family. He and Nadia raised three boys Aaron, Zack and Derek. It was abundantly evident that his family was his pride and joy, clearly his greatest legacy. When the youngest of his three sons, Derek, was diagnosed with a rare disease (Ataxia Telangiectasia) which has him confined to a wheel chair we all got to witness what Steve DiGregorio was made of. He spent everyday, every waking hour to help make Derek's life of normal as possible. Steve loved quoting the great coaches, especially Vince Lombardi, one of his favorites: "The measure of a person is not about how many times they are knocked down in this life, the measure is in their response."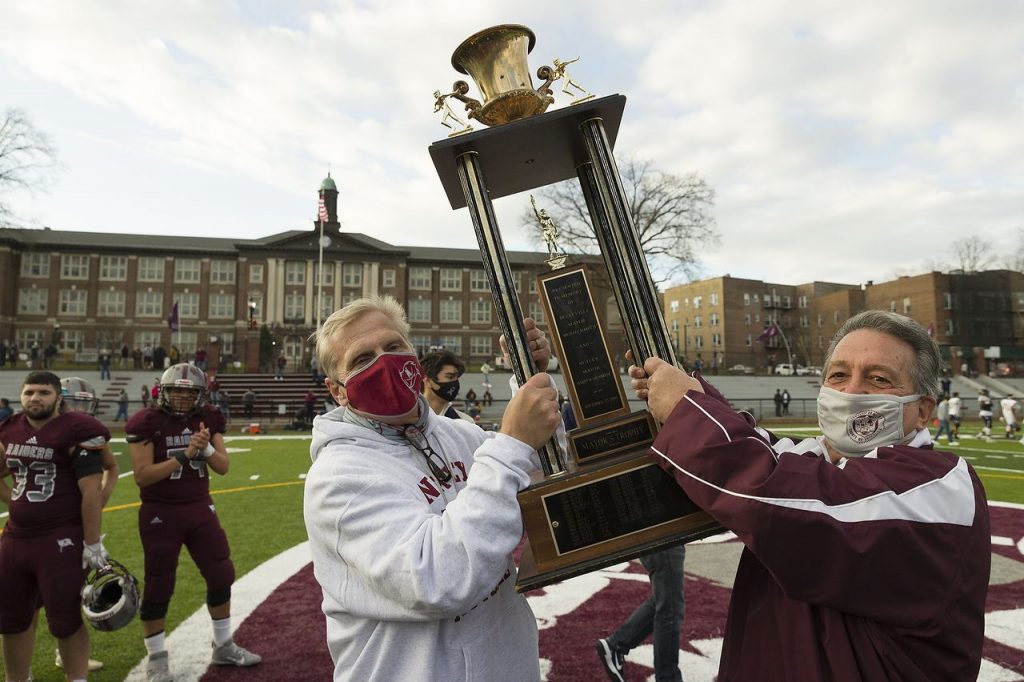 The news came to me this morning. Steve DiGregorio was gone. In the next moment my mind was racing back to that day I arrived back at Muhlenberg College for my sophomore year. The hand of destiny had brought myself and Steve DiGregorio together. We both would agree it wasn't love at first sight, but it quickly became apparent to me early on that we had found in each other a sounding board. We were confidants and foes at the same time. We weren't best friends, we didn't hang together at parties, it was unspoken that when we needed advice, or another opinion, we found our way to the other. I had many good friends, teammates, and frat pals at Muhlenberg but Steve was my brother. God does work in mysterious ways, some argue God has a purpose for everything that happens in our lives. My observations along this journey is that God selects a few who he chooses to help the rest of us stay on track. Steve DiGregorio was chosen by God to be the Chairman of the Board. From what I witnessed Steve understood the weight his presence represented and accepted the role he was destined to play. He was an assertive voice who recognized the personal sacrifices that go along with leading by example. He was not the life of the party, he was the chaperone of our lives. Through the tears I see all the way back to the fall of 1979. A big blond kid from Nutley New Jersey was standing on my turf. We were two strangers thrown together by fate. An arrogant selfish bloke from New Paltz, New York who turned out to get three years of schooling which I carry with me everyday. Steve spent his life giving without taking. I will forever be grateful to a series of happenstances that brought us together. Goodbye my friend.