The new day had just begun. It was five minutes passed the end of the old year. As I cruised my sedan down North Front Street I was alone. There were not any film production sets, not a person stirring, not even a mouse. The eateries and shops were shuttered as if anticipating a coming apocalyptic event. I noticed that not a headlight had passed me since I left my house.
If this had been a different Thursday evening in late January, or February, I wouldn't have given it much thought, but the ball had dropped on the New Year only moments before. In the quiet I could sense the doom of 2020. At first it seemed a peaceful way to say good bye to a year that was one like none the world has ever seen before. A certain space in time was officially behind us now. We are in the midst of, quite possibly, the worst Pandemic of the prior two centuries. It was understandable that people had retreated to their homes and hideaways on the biggest party night the calendar offered. Along with this strange serenity I felt a sadness for all that was left behind and may never be again. As the scenery remained unchanged along Fair Street, and then down Albany Avenue I wondered when this city, or this country would be ready to celebrate again. After all, wasn't the worst behind us, shouldn't we be ready to step out into the night again? It was January first, 2021 and all I could see now in front of me was the empty roads.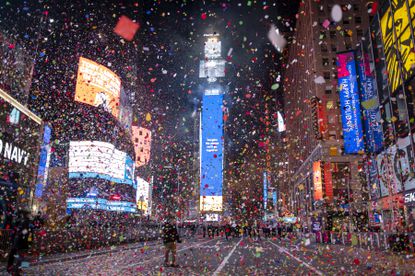 By all counts 2020 was a year that the world and most everybody who lives in it will be happy to put in the rear view mirror. The biggest monster of 2020 was the Coronavirus. In February of last year the people of the United States became aware that a virus had come out of Wuhan China. It was carrying a killer strength. It wasn't long after we were aware of the severity of this plague that the entire United States was shut down to travel, eating out, and even going to work. A mask became a required apparatus to our wardrobes, and getting closer than six feet to anybody was considered a dangerous infringement to our health. The tone was set for a country on edge of mass death. Beyond the fears of the Pandemic was the devastating economic impact on small businesses and the working middle class. On the political front a storm had been brewing since the day Donald Trump walked down the escalator in the summer of 2015. In the beginning of 2020 the rain turned into a hurricane. The president was impeached sending an already firmly divided country on the brink of chaos. When the warm weather came all sporting events and group entertainment, such as concerts, were deep sixed. Finally, in the streets of our major cities our television sets were filled with violent protests dealing with race and politics. All of this was happening as a November presidential election approached. Could it be we're on the verge of Armageddon?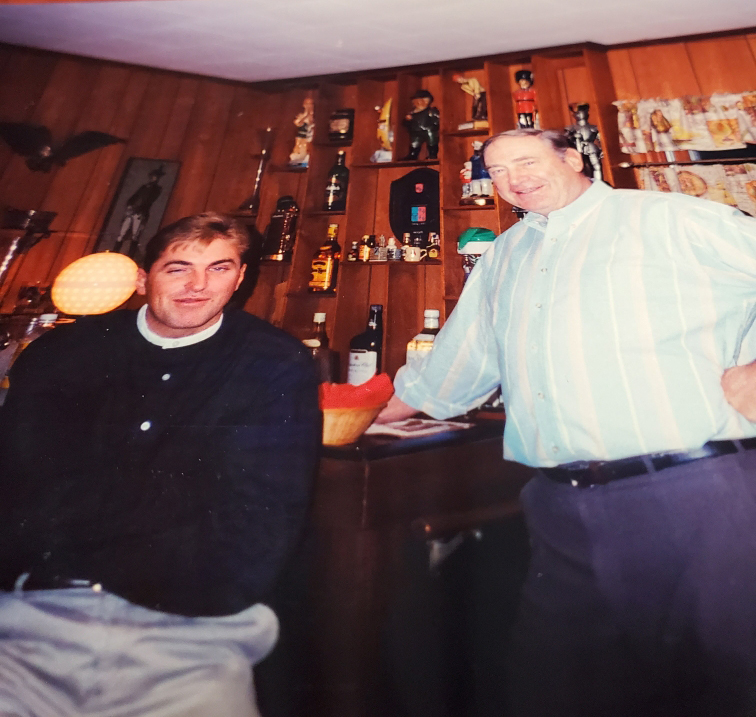 I continued my drive into the lonely night. As hard I have been making an effort to look ahead, during my search in the morning hours of the new year I allowed myself to look back one more time to try to learn a lesson from the past. I need to position this year in the motivational portion of my brain. A reminder that I am in a stage of my life that, I now more than ever, must practice what I preach to my children: adapt, adjust, and evolve. The world had a bad year in 2020, but the narcissist in me doesn't worry as much about the rest of the world as I do myself. The facts are 2020 was by far and away the most challenging year I have faced since I was 29. The idea of turning 30 was not the problem back then, but on the other hand turning 60 early in 2020 was the start of a series of life events that spiraled into having a bad effect on my once unflappable good attitude. My father's passing in April changed me in ways I could have never imagined. It wasn't until about a month after he was gone that I conceded to myself I had lost my best friend, my muse, my biggest supporter, and most importantly my most honest critic. Everything in my life before his death had been replaceable, and now the guy who prided himself on being prepared for all situations in front of him had to come to terms with how totally unprepared he was without his dad.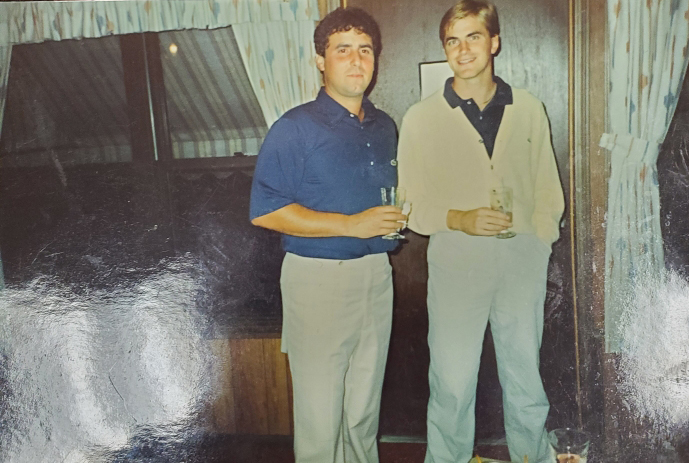 Through the tears I started a faint laugh as I could see my 23 year old self listening to my father imparting his spin on the close of the year holiday. "New year's Eve is amateur night, people go out for a canned meal and an expensive forced thrill. ," he spouted. I was dying to tell him about this night's end of the passing year drive, and remind him of that New Year's eve he told me that. During that same day, back in 1983, my friend Bruce had called me, "Rich, I know it's late (3:00 pm New Year's Eve), but let's be spontaneous, me and Stacey are going to have dinner up at Deanie's in Woodstock. I've got a reservation under Phil Simms and Phil McConkey, get a date and join us." 'Ok, sounds good', I said as I hung up the phone. I can remember the names of the five girls I called that night who gave me polite (already spoken for) rejections, or excuses. My curious self wonders if any of them recall my arrogance. I know for sure my sixth caller does. 'Hello Donna, this is Rich Siegel, we met a couple years ago at Joe's East West. I realize this is late notice, but I would love to take you out for a New Year's Eve dinner?' There was silence on the other end. 'Well, what do you think it will be fun,' I stuttered. Then in a matter of fact tone she replied, "Everything I heard about you is true, you're a total asshole." Then there was a click. Thank God Donna believed in second chances. Myself, Bruce, and Stacey arrived at Deanie's at 12:30 am and were greeted with a standing ovation. My dad was right; this night was made for the amateurs.
It was 30 minutes into the new year of 2020 and I still hadn't found the house I was looking for. As a matter a fact I could not find a single dwelling with a light on. I was driving in circles in one of Kingston's maze like neighborhoods looking for a party. At last I came upon a house that seemed to have a veneer of life to it . There were a couple of cars parked on the street in front of the two story house and the downstairs was well lit. I beeped the horn, a very dangerous thing to do these days at such an ungodly hour, without a response. Finally, I got out of my car finding the courage to ring the doorbell. Still, no reply. Like a cagy cat burgler, or a peeping Tom, I started peering through windows for confirmation that this was the party I was looking for. Through the screened pane on the backside of the house I could see familiar faces. I knocked on the glass just hard enough not to make a crack. I could see was Pat drinking from a bottle of champagne, there was Taylor dancing with her boyfriend, and Corrine playing beer pong with Tori. I had found the place I was looking for. I was truly on the outside looking in as I gave a couple more hard bangs. "It's only Richie Rich," I heard Taylor scream. That proclamation was enough for me to head back to the car and resume my role as designated driver for my daughter, Lexi and their boyfriends.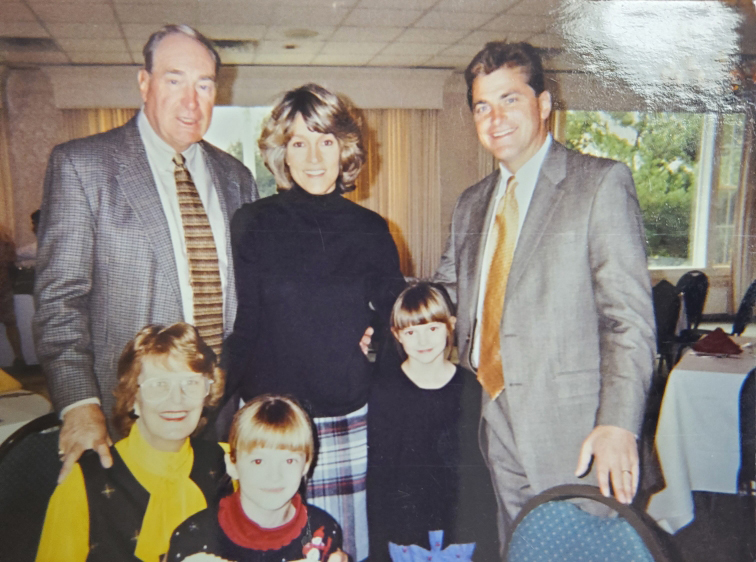 The drive home, through the silent streets, erupted into a one man monologue . 'Can you guys believe how quiet it is for New Years Eve? Do you think this is what the future looks like, or is this just merely about Covid and the shock of 2020? Over the years I was never big on partying on New Year's Eve, Grandpa called it amateur night. It appears the amateurs have turned professional.' "Dad do you ever shut up?" my daughter queried to a spattering of drunken giggles. She was right, as usual I was overthinking my own self. Only time will tell, but the reality is that 2020 was an aberration. I had far too much "woe is me" going on in my head. Life had been rough on everybody in 2020. Personally, I had let it get the best of me, and had withdrawn inward. I lost a step, a laugh, a free pass. Deep down I still have not found the courage to write about the answers I knew I had. For sure, Covid, losing my dad, business challenges, political divides amongst some friends, and not being able to play golf due to a much needed hip replacement was enough rationale for me to call 2020 a personal disaster. But I am aware that all of the before mentioned are just excuses for not being the best person I can and want to be. They are all obstacles that can either be used to bring you down, or to motivate yourself to greater heights. I turned my car into the driveway, at the same time I turned my mind to 2021. New Year's resolutions are for amateurs, I am determined to attack 2021 with a resolve like I've never known before. Go ahead dad, call me an amateur.