"There's daggers in men's smiles, Double, double toll and trouble, fire burn, and cauldron bubble," William Shakespeare was a master in terms of foreshadowing the demise of his main characters. The Bard Avon wasn't a golfer, but I am certain if he lived today he would have had plenty to pen in regard to Phil Mickelson. In the past hundred years, after Arnold Palmer, Phil Mickelson has been the number one favorite of golfing fans throughout the world. This past Monday afternoon the pied piper of golf showed up at Massachusetts' prestigious Brookline Country Club for the 122nd United States Golf Open Championship to confront his legacy. "Lefty" arrived in Boston Sunday via London after competing in the inaugural event of the new LIV Golfing Tour. Together, with former number one golfer in the world, Greg Norman, they have led an effort to give current PGA Tour players an alternative choice in their golfing schedules. A group of Saudi Arabian oil princes have agreed to pay 51 year old Phil Mickelson $200,000,000 to surrender in his PGA card in order to participate in eight LIV Tour sponsored tournaments across the world for the next four years (32 events). The faithful libertarians jump up and down and say "way to go "Lefty". While the traditional old schoolers call him a "fickle traitor to the game of golf". The big problem left for the PGA Tour is America's favorite golfer could potentially destroy the very institution that helped build the ATM machine known as "Phil". The press conference was intended to be about Mickelson's chances to win the only major that has alluded him in his illustrious career. It quickly turned into a tumultuous day for all those who have a passion for the sport. The king had sold his crown.
This Monday in the pressroom at one of the most historical and affluent Country Clubs in America Phil Mickelson stood at the podium looking like a tattered General returning home after a crushing defeat. He did not resemble the usual smiling, cocky, affable "Phil". His face, his entire demeanor was visibly responding to the realization that he had tainted his legacy and his status as golf's fan favorite. The same guy who, stuck in a maze of trees, hit a 4 iron off the pine straw to four feet that helped him to go on to win one of his three green jackets. Today, standing with shoulders slumped Mickelson looked more like his partner in LIV golf (Norman) after blowing a six shot lead in the 1996 Masters. Phil Mickelson the guy with the big grin permanently planted on his mug suddenly looked tragically estranged. The gruffy beard, "Amy likes it" he wore symbolized a fallen hero whose body language spoke of shame and disappointment. Mickelson could not hide the defeat in his eyes. He understood now that his run as golf's glory boy was over. With the cash spilling out of his pockets "Lefty', who I have heard through the gossip of men's grill rooms, is the biggest phony on the PGA Tour, was standing in front of the media trying to explain his justification in selling his soul to a couple of Saudi oil magnates. There were a lot of questions, but an ornery Mickelson babbled on with long prepared non answers. Mickelson, without stating it, obviously had made the decision that money was a bigger priority than his ranking in golf lore. Of course, that is his absolute right.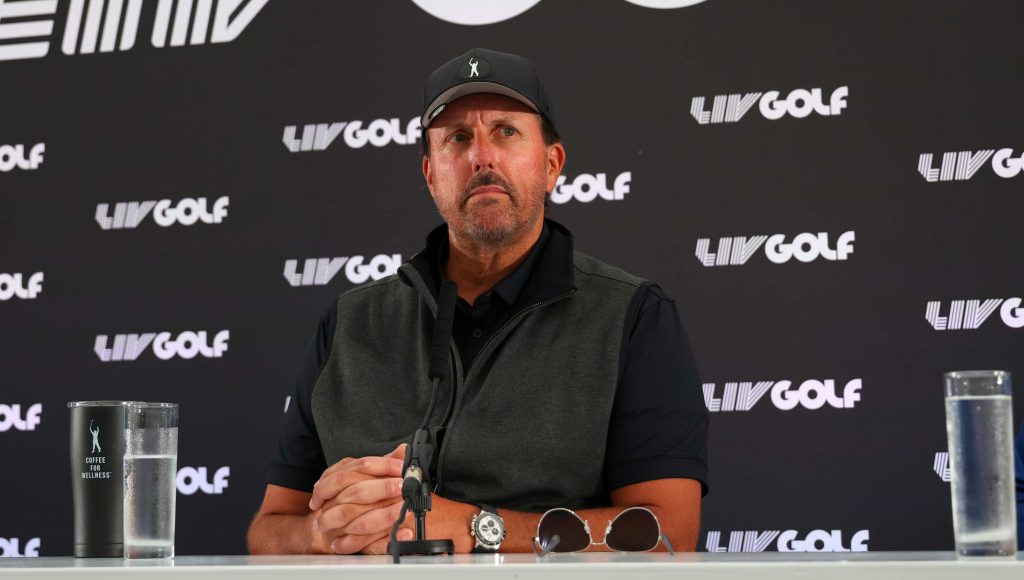 Phil Mickelson and Greg Norman accepted a total of $325,000,000 to kick the PGA Tour out of bed in order to canoodle with a country that was responsible for the American blood spilled at the World Trade Center attacks. What exactly is Mickelson giving up in exchange for the guaranteed $200,000,000? The first thing is handing in his PGA card tour. Mickelson, and all the other defectors will no longer be allowed to play in any PGA Tour sponsored events. This fact alone leaves an LIV player only two opportunities to play in two American Majors: The Masters and the United States Open, which is taking place this week in Brookline Massachusetts. Watching Mickelson stand in the front of the room accepting incoming fire on his character was no doubt fascinating theater. "Some of your fans consider you a sell-out to the American Tour. What do you have to say to them?" was the first bomb tossed by a reporter. "I respect everyone's opinions," a barely audible Mickelson bemoaned. "As golfers we are independent contractors who depend solely on our talents and endorsements to make an income. It was a very hard decision that I made with the best interest of my family in mind." The press room had an aura of a trial that had gone bad. "Are you worried that your legacy as an all-time fan favorite of the golfing community will suffer because of this decision to partner with a couple of the world's most nefarious characters (oil princes). "My record stands for itself, what happens to my personal legacy in golf remains for history to determine."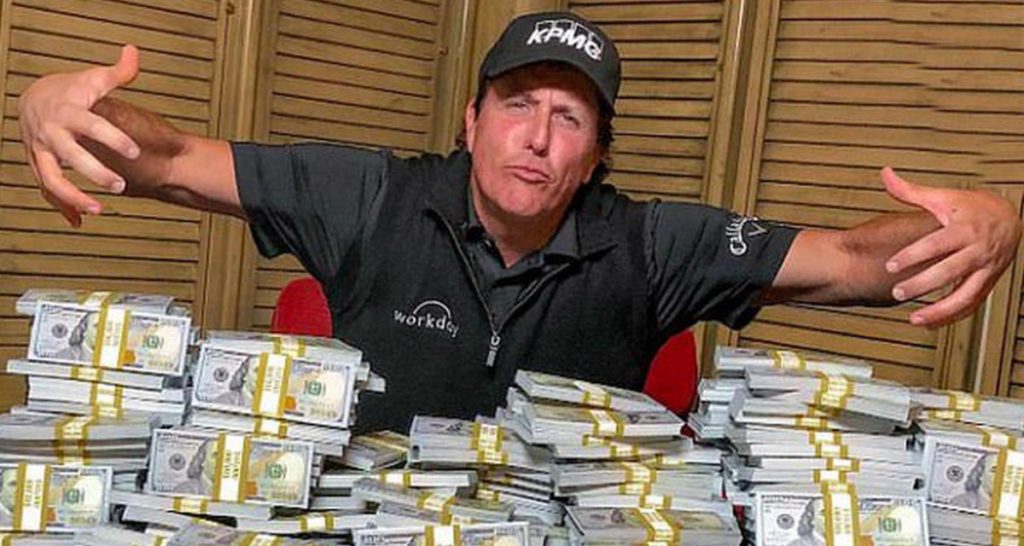 In my opinion the entire issue is a coin flip. I could make a strong argument for and against the LIV Tour. Let's start with why I see no problem with a competing Tour. Pro golfers are independent contractors who have an obligation to no one but themselves. The option for players to decide when, where, and for how much they play for is their final decision and theirs alone. If players have the talent to be paid large sums of money simply to show up, who am I to blame them for taking a big payday? It may be possible that two tours could thrive together, someday making golf an even more relevant game across the entire world. When a competitor comes after a successful corporation, such as the PGA Tour, there will be undoubtedly a plethora of obstacles in front of you. The first and most important roadblock is any PGA member playing in a LIV event will be banned from future PGA Tour sponsored events. There is not a question that the LIV Tour will have a negative impact on America's already successful circuit. Endorsement deals may be severed from the corporations who are tied in deeply with the PGA of America. There will be many fans who view Mickelson, Norman and the other deserters (Mike Reid, Dustin Johnson, Sergio Garcia, Ian Poulter) who are looked upon as traitors to the Tour, their country, and their fan base. At first my reaction to the situation tilted me more to the latter, then after some deeper reflections I said to myself 'Give me the $200,000,000 and you all can do whatever you want with my legacy.'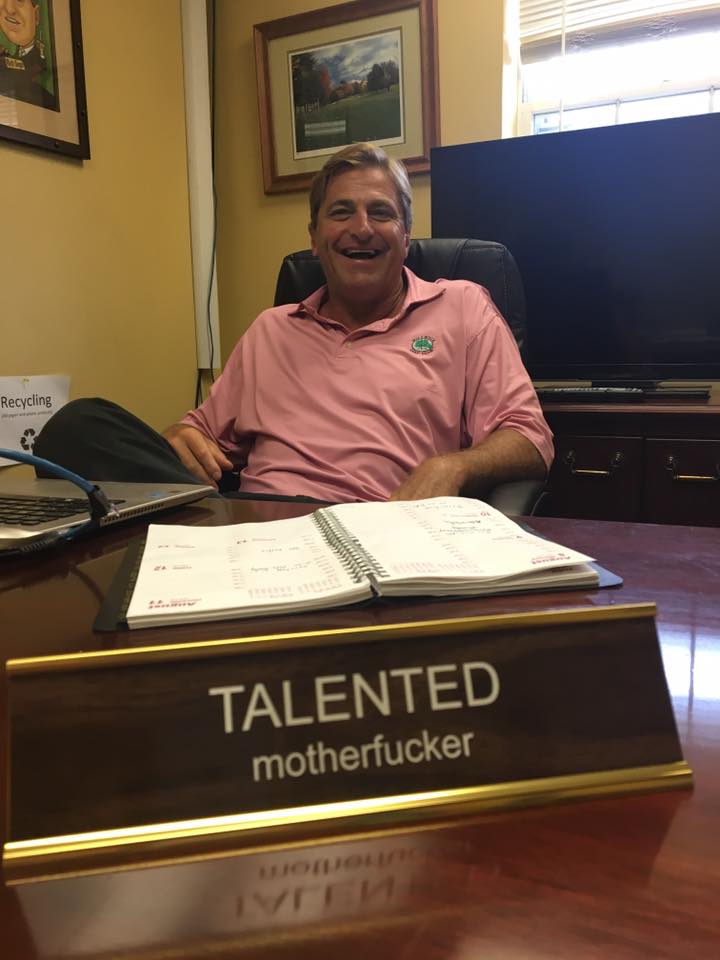 There was irony in Mickelson's fall from grace occurring at the press conference to the one major tournament that is a blemish on Phil's record could not be lost on anyone who has followed his career. There wasn't one question from the media discussing his chances of winning this week. It felt very much like an intervention between the American Press Corp. and the prodigal son reluctantly returning home. "What do you say to the families of the victims in the 9/11 attacks at the hands of the Saudi's? Do you feel guilt for taking what many Americans call "blood money?" The charismatic superstar had no answers, only a smug, "I'm sorry. I respect these people and have tremendous empathy for them." We were now seeing the side of Phil that I had heard about in my travels within the golfing community. Phil Mickelson is a compulsive gambler. He has probably earned more money, and lost more money than any other athlete in modern times. The fact is his net worth is 40 million and should be closer to $100,000,000. Phil was a compulsive womanizer. Let's say that him and Tiger Woods are in the same league when it comes to the ladies, Phil has simply done the wrong thing more discreetly. Phil is a compulsive phony. His continual flashing smile, his thumbs up from inside the ropes is seen by many as the play acting of a manipulative narcissist. For myself, the worst fact about Phil is that he turned state witness against a friend who, along with Phil, were under FBI investigation for "insider trading violations." Smiling Lefty gave up his friend, and others for immunity (Mickelson also paid a $1,000,000 fine). His buddy is now serving three to five years in state prison.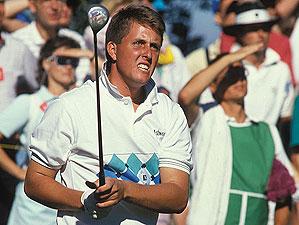 Yes , Phil is a rich man today. He has secured his family's financial security for several generations. And for the average person, it would give ample reason to feel satisfied and comfortable. But Phil Mickelson isn't you or I. He's had it all: talent, privilege, fame, fortune, good looks, five majors, $40,000,000 net worth, beautiful family, and the adulation of 90% of the golfing fan base. Shakespeare would have been drooling if he had been present at Brookline last Monday afternoon. The Bard would have feasted on the ammunition that Mickelson was handing out. The plot wasn't complicated: the story of a broken hero trying to hold on to his "almost" glorious legacy. Shakespeare wouldn't have missed the vast hubris in Phil, the ambition in him to be not only the best golfer in the world, but the most popular one also. Shakespeare's prose was inspired by human flaws and how those weaknesses potentially lead to tragic endings. It is hard to paint a dark picture of a man who, on paper, looks like the perfect swashbuckling movie star. Phil Mickelson is blessed with blue bred good looks and born with his collar turned to the sky. His 45 tour wins, five majors, and 975,000,000 in career earnings certainly puts him in consideration as one of the top 10 golfers of all time. William Shakespeare brilliantly used real life characters as metaphors to the universal condition. Phil Mickelson arrived at the United States Open in a new tax bracket. After finishing miles below the cut line Lefty departed the pearly gates of Brookline Friday without a shower or a cold one. He had to be wondering if he was ever coming back.