The closest parking spot at the Albany New York International Airport was a half of a mile away from the United Airline terminal. The all of a sudden crowded conditions were a combination of two separate items. It was the week of the Lord's ressurection which is traditionally one of the busiest travel weeks of the year. Secondly, it appears the noose of the Coronavirus around our neck's is finally loosening. It was apparent that a large contingent of New Yorkers were prepared to put their Coronavirus fears away and get back to the life they once knew. It has been a full year since the people of this country have been restricted by a virus delivered to the world via China. A virus that has become weaponized not only for the physical damage it can cause but also for deep seated political reasons. A virus that has changed the fabric of this country in too many destructive ways. Since last March people all over the world have been running for shelter from a disease that is particulary diabolical toward the elderly. Many of the United States citizens who are venturing out have turned into control freak volunteer police. At 7:20 am, March 31, 2021 myself and a traveling companion boarded a United Airlines flight heading south. We were escaping our dark, fear mongering, desolate home state and heading to a life style we used to know.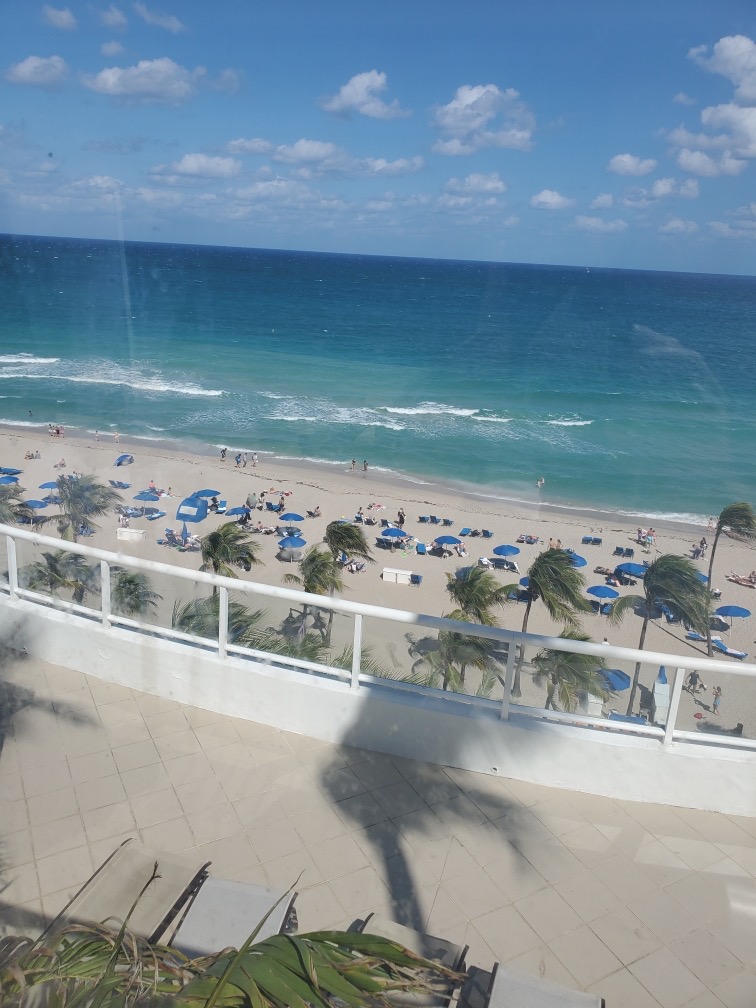 We were on our way to the "poor man's" section of South Florida looking to escape the quiet that has taken over New York State this past year. The taxi moved over the rise in the road that led to the Atlantic Ocean. Fort Lauderdale beach was filled with college spring breakers, vacationing families, and flocks of old northerners searching for some noise. As the cab made a left onto Ft. Lauderdale Beach Boulevard there was zero doubt we were no longer in New York anymore, Toto. My friend stared out the window in awe at the bodies that were spilling out of the watering holes and into the street. Live music could be heard blasting out of the amps and into the Florida sunshine. We were greeted at our hotel by warm friendly hosts who made us feel like welcomed guests and not like lepers who should be quarantining. "Our entire facility, all restaurants, bars, pools, and spas are fully open. Please wear a mask in common areas of the hotel. Otherwise have a great time." There were not hand out sheets telling us where we should stand, how early the bars closed, or what time we needed to be in our rooms. It was obvious we were in a territory that was attempting to treat the formerly quarantined sheep like humans. Unlike the totalitarian state of Cuomo, Florida has a Governor who understands we're smart enough to make our own safety decisions.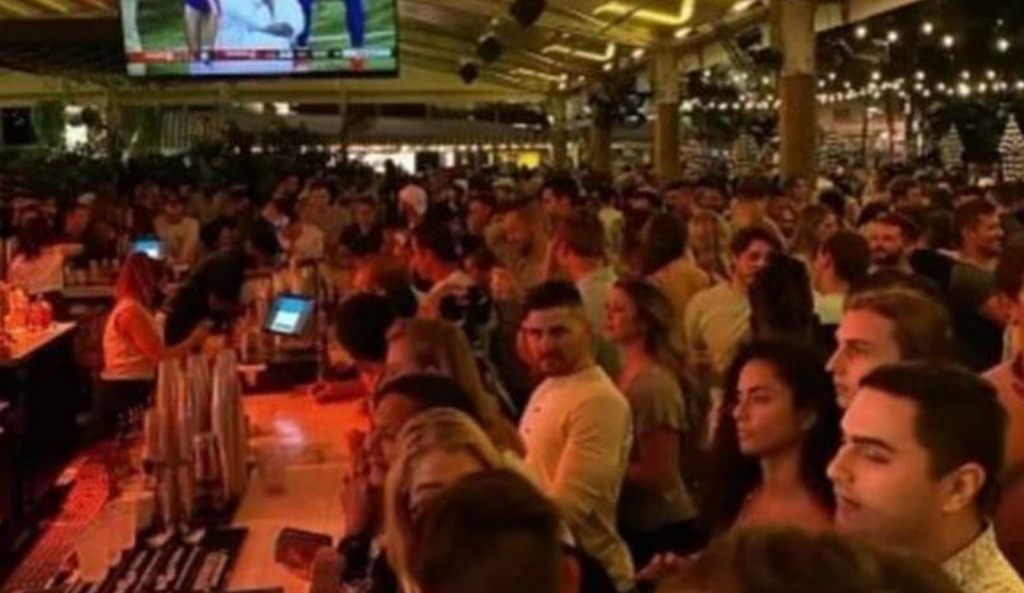 The sun was all alone now, there wasn't a cloud in sight. My face was absorbing the vitamin D like a sponge. The long cold lonely winter was in the past now. The worst was behind us, we were returning to an atmosphere not controlled by Covid and the so-called health experts. Right from the start of the Pandemic, Florida's approach to the the Covid 19 has been in stark contrast to my home state. There were scantily clothed bodies in the sand searching for the perfect tan, surfers perusing the ocean for the perfect wave, elderly couples barefooted holding hands walking along the surf. There was a vibe of happy people enjoying the spring break leading up to Easter weekend. There wasn't a mask to be seen on the beach. The citizen corona police were no where to be found. Not once during our trip did anybody yell at me to pull my mask up or suggest that I was invading their space. The sun worshippers kept a common sense distance and there there was an overall attitude of mutual respect and understanding. Laying back in my lounge chair, fixated on the powerful ocean I soon forgot that back in New York kids are still not in school and the timid remain in their basements awaiting orders from Dr. FooChi. The Pandemic took a toll on all of us. Above the steady clapping of waves there was only one voice I was going to being listening to from here on in regarding Covid; my own.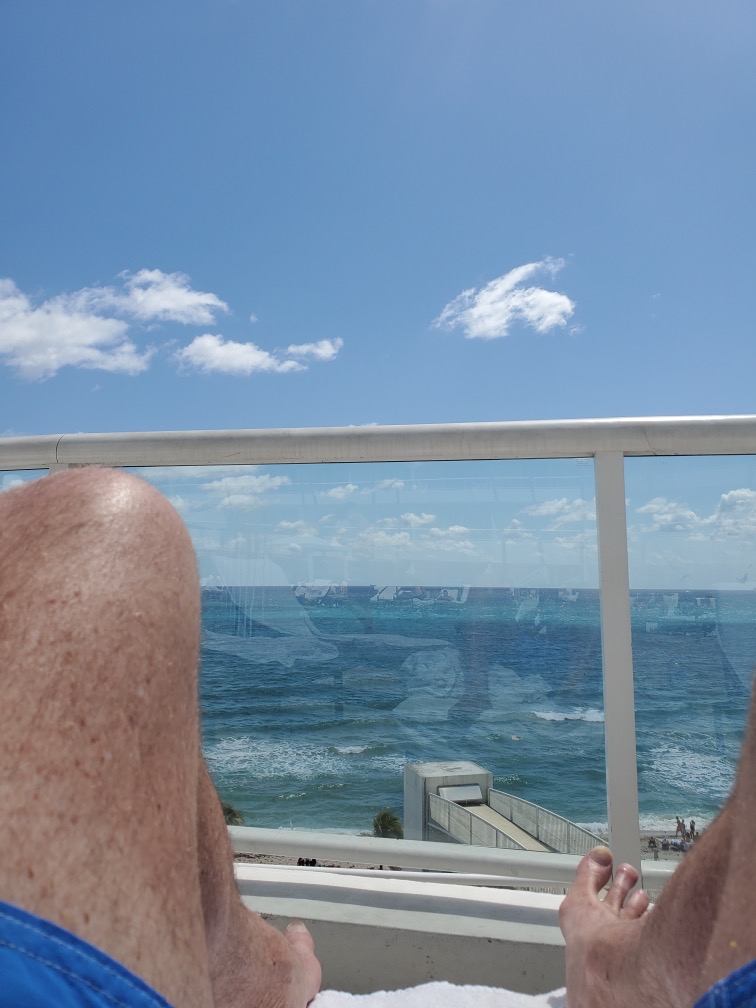 Around twilight myself and my friend were looking to grab a relaxed meal somewhere on the Boulevard adjacent to the ocean. The maskless college students were not waiting for any official word on the end of social distancing. They were dancing close and holding each other tight with very little clothing on and not a mask in sight. We waited on line at Bubba Gump's to get two seats at a crowed bar. In a straight forward tone my friend laughed "Are we in the same country?" Florida was sending a message that this pandemic was over for them and it was time to take chances and make your own educated decisions. Back at our hotel I enjoyed a cigar and a cosmo on an outside deck. It was a perfect view to safely watch the shenanigans going on below me. The cars and motorcycles revved their engines in drag race style I would assume, to represent fearless independence and freedom. It was past 11pm when I pushed the remains of my cigar into the ashtray and made my way to bed. The downstairs bar was still filled and the band rocked on. A year and a half ago all of this would not have been a big deal. In New York we are still in the mist of draconian government rules and regulations. By 8:00 pm New York City streets still have a post apocalyptic atmosphere. The Floridians and the road warriors have found that life truly goes on in the sunshine state.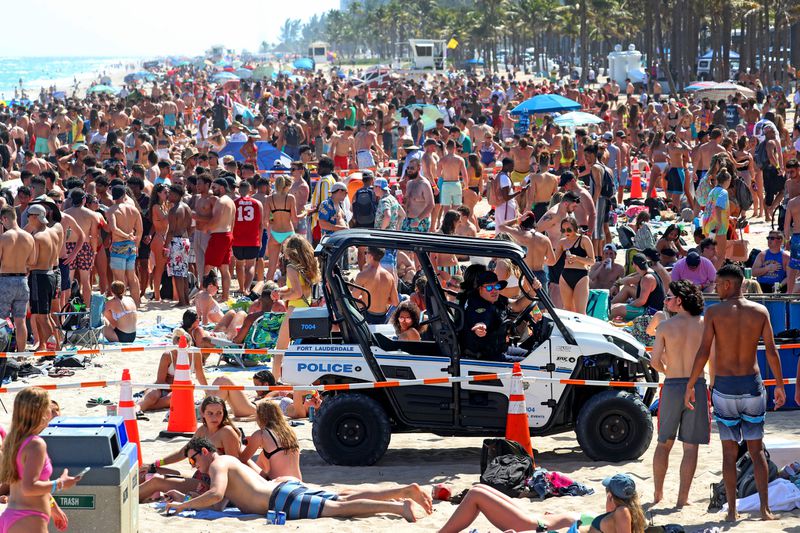 After 5 days of sun and respite, free from Coronavirus citizen police it was time to head home. Judging by the lines going through check in and security you would have to guess that people are back flying the friendly skies. Our United Airlines flight was filled to capacity. I nudged my way into a middle seat in the coach section already sensing my civil liberties under attack. "Pull your mask up tighter," was my greeting from the mate on my left. "There will be no food service on this flight, when you take a sip of your water you may pull your mask down and then immediately pull it back up," announced the flight attendant. My road mate gave me the signal to stay calm, 'yeah, yeah, it was nice while it lasted,' I whispered back with a forced grin. I dug into Dr. Scott Peck's book 'the Road Less Traveled' while I took three deep breaths into my sweating irratated face. Peck helped to make the three hour flight, stuck in the middle, seem much shorter. My friend and 'the unfriendly shmoe next to me each occupied an armrest , leaving me no choice but to sit in a mummy like position as I read about the importance of individual accountability.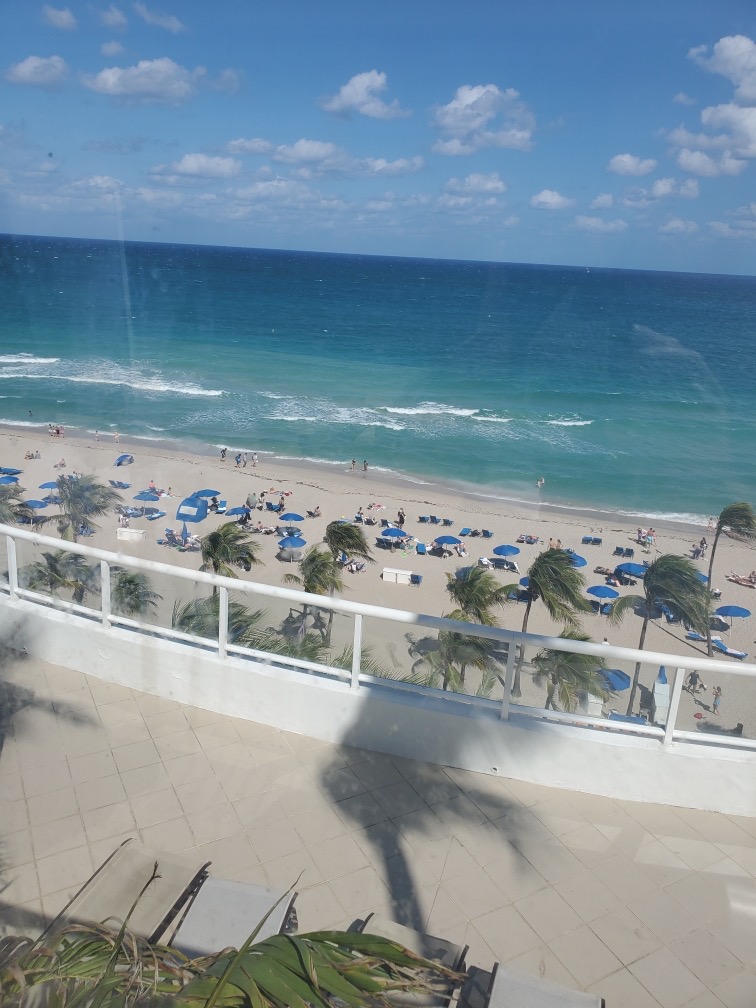 Back in New York it had already turned to Monday morning. Myself and my friend wandered far out into the airport parking lot muttering in unison, "It can't be this far," Finally, in parking lot Z we located our ride. On the excursion home we laughed about what a good time we had and how different the atmosphere, in regard to the Pandemic, was in Florida. It was quite obvious now that the Governor of New York and the Governor of Florida have two entirely different approaches to the on going Pandemic. Governor Ron DeSantis's approach from the beginning of the Pandemic has been focused on the most vulnerable amongst us, which clearly is the elderly and the nursing home patients. DeSantis has taken to a light touch on government restrictions to try to get through this crisis with the minimum economic damage. After a year the evidence says Florida's death rate from Covid 19 is about the national average, while Florida's economy is in much better shape than New York's. One sure thing about this Pandemic is that nobody has had the right answers. The contrast in methods between two states was clear as day in my recent trip to the south. Only history will tell us which approach was more effective in the end. Monday evening I made my daily jaunt to Hannaford. My mask was securely on under by tanned skinned as I bounced through the aisles determined to have a positive attitude moving forward. "Hey you're walking the wrong way, can't you see the arrows?" I stopped in my tracks and was faced with a moment of decision. 'Oh, I am sorry,' and turned around like a trained animal.' My new motto is "go along to get along."