Fortunately, most young people, given a chance to observe the so-rid side of this life become instinctively repelled. Of course, there are exceptions to any adage. And in the following case I am one of those anomalies. There is truth in the old saying that "there is a child in each of us only waiting to come out and play." In the fall of 1974 I was a 14 year old heading for my first day at New Paltz Central High School. My brother, who was entering his senior year, had been approved to drive his hand me down Ford Pinto on the 15 minute trek to the high school . According to him he had important dignitaries to pick up on his way, making it impossible for him to freight his little bro along.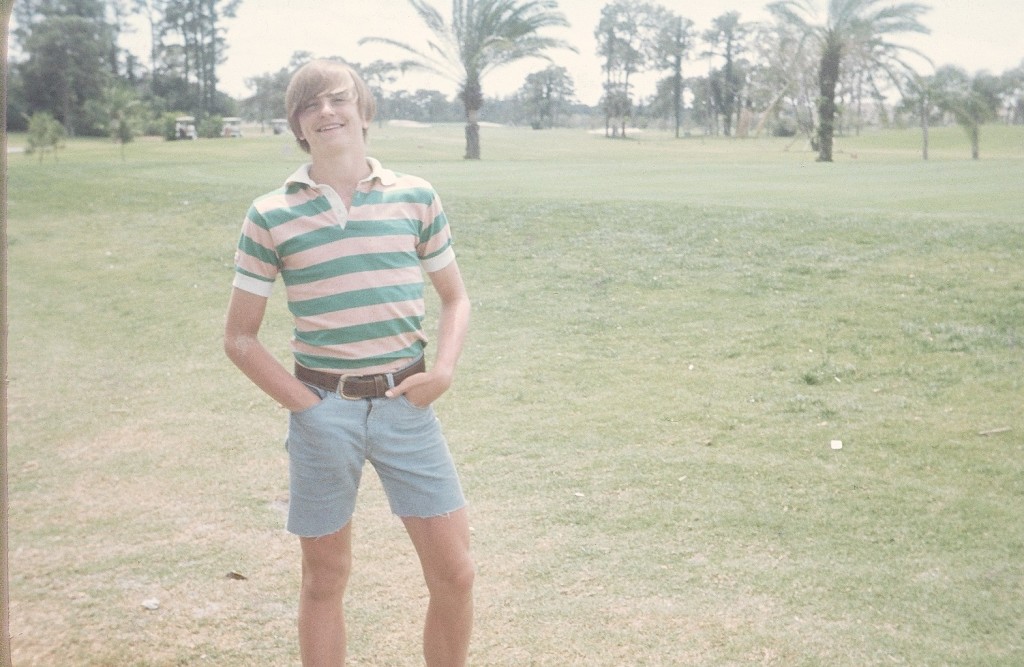 "I rode the bus until I was a junior. Get used to it," he had matter of factly told me during the summer of 1974. After appealing to my parents to no avail I was forced to pay my dues and deal with a daily (one hour and fifteen minutes) bus ride. It was under these circumstances that I found myself on a large yellow school bus everyday coming off Mountain Rest Road headed on a course that would take me through the downtown Main Street of New Paltz located on the western side of the village. I recall on the Wednesday following Labor Day 1974 a sense of astonishment in terms of the amount of activity I saw on the street at 6:45am on a week day. It was on that very first trip that I received a size-able jolt of shocked amazement. At the second corner of Main Street the bus stopped at the Olympic restaurant, where a young girl and her family resided above. As the bus came to a halt for the pick-up I pressed my face into the window and gazed into the bar called 'Pat and Georges' located on the opposite side of the street. What I saw has remained clear in my head for some 50 years. The rest of the day I put the early morning jaunt on the back burner and focused on all that goes along with first day of freshman year. I calculatingly decided to save all my inquiries about what I saw down on Main Street for the dinnertime discussion with my family.
"Dad, why were so many people sitting on bar stools at 'P.G.'s' drinking alcohol at 7:00 am?" My father, after carefully taking a long sip of his gin gimlet, looked over his left shoulder at me with a face I had not seen before. My dad seemed to hesitate and take thought, far from his usual quick direct responses. "I think those people you saw are probably getting off night shifts and are enjoying a drink before going home to bed." For the moment I accepted that tall tale and headed to my room to read about Earth Science (I was a serious environmentalist back then). It would be disingenuous to suggest I was naïve as a 14 year old freshman, but these early gatherings down on Main Street had grabbed my curiosity to a darker side I had yet to conjure. As the September daily grind continued it became a ritual for me to read my science assignment from the day before and then position myself to get a good look at how many bar flies were moving in and around the 15 bars which occupied a two block area surrounding Main Street. It didn't take long for me to realize the early hour patrons in 'Pat and Georges' (mostly men) were not getting off some kind of night shift in a steel town. The figures I was viewing were simply having their style of downtown New Paltz breakfast. The majority didn't appear to be eating anything at all. It seemed they preferred to start their day with a couple of hooch shots backed up by a small draft beer chaser. I do remember thinking: 'How could anybody possibly accomplish anything in this life if the first thing they do every morning was belly up to a bar?'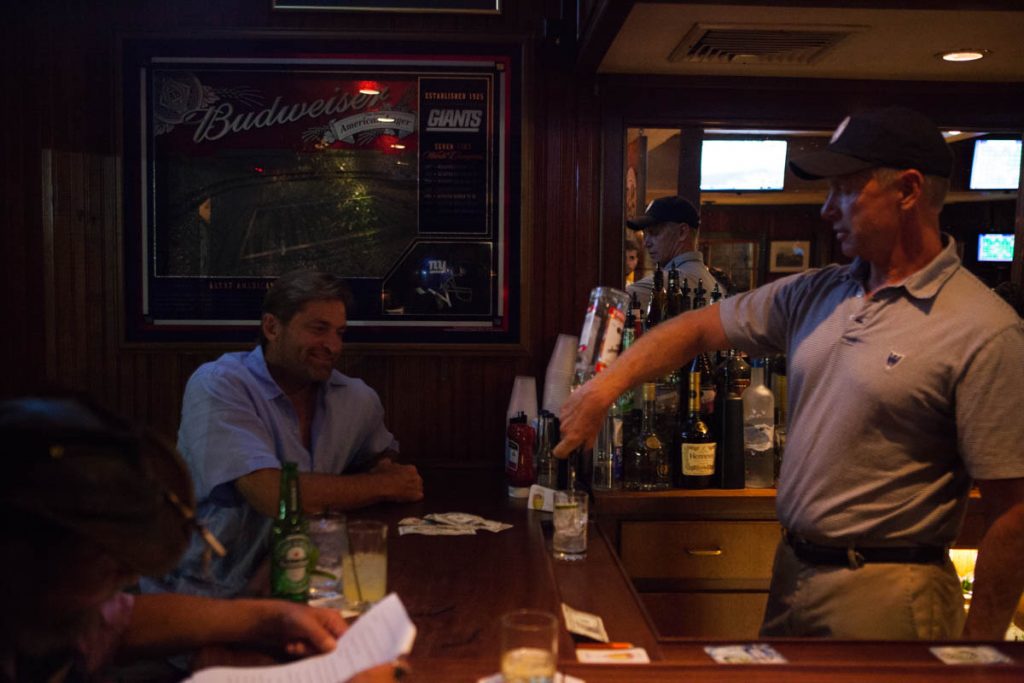 It wasn't just the beer and shot guys that got my attention on Main Street back in the mid 1970's on my trips to the halls of academia. 'P&G's' was not the only establishment where there was shady looking activity afloat. The difference from the gentlemen in 'Pigs' and the others gathered on the sidewalks west of 'P&G's' was the fact that they were on their way home after a full night of drinking and carousing. It was not unusual to see four or five coeds skipping out the front door of the 'Homestead', or a group of straggly looking college kids stumbling around the the sidewalk in front of St. Blaise and Bacchus. One particular site I noticed nearly everyday were the bar sweeps, especially one white bearded man who I often spotted in front of the Thesis. I didn't know it then but "Al the Mop" was already a legendary character of the New Paltz bar scene. I got to know Al in my later years working the joints, yet still never came to realize his full name. In 1974 Al was 49 and had four bars he cleaned each morning ( Thesis, Homestead, Speakers, and Bacchus). I became aware later on that Al rode a bicycle from his Rosendale home, usaully arriving at his first stop (Speakers on Rt.32 in 1978, in 1974 the Pilgrimage) at 5:00 am. I still can see him making his way out of the 'Homestead' dumping his mop bucket on the sidewalk in front of the Mobile station. I had know idea on those early morning bus rides that in just three and a half short years I'd being going home from the 'Homestead' (by then McGuinns) and would be one of the crew to stay to help clear out the bar and wait until Al arrived at about 5:30 am. I could have no idea that in the summer of 1978 I'd be the one at Speakers or McGuinns cleaning the bar, having a couple of pops, anxiously awaiting "Al the Mop" so I could head back up the mountain to sleep all day with the night owls.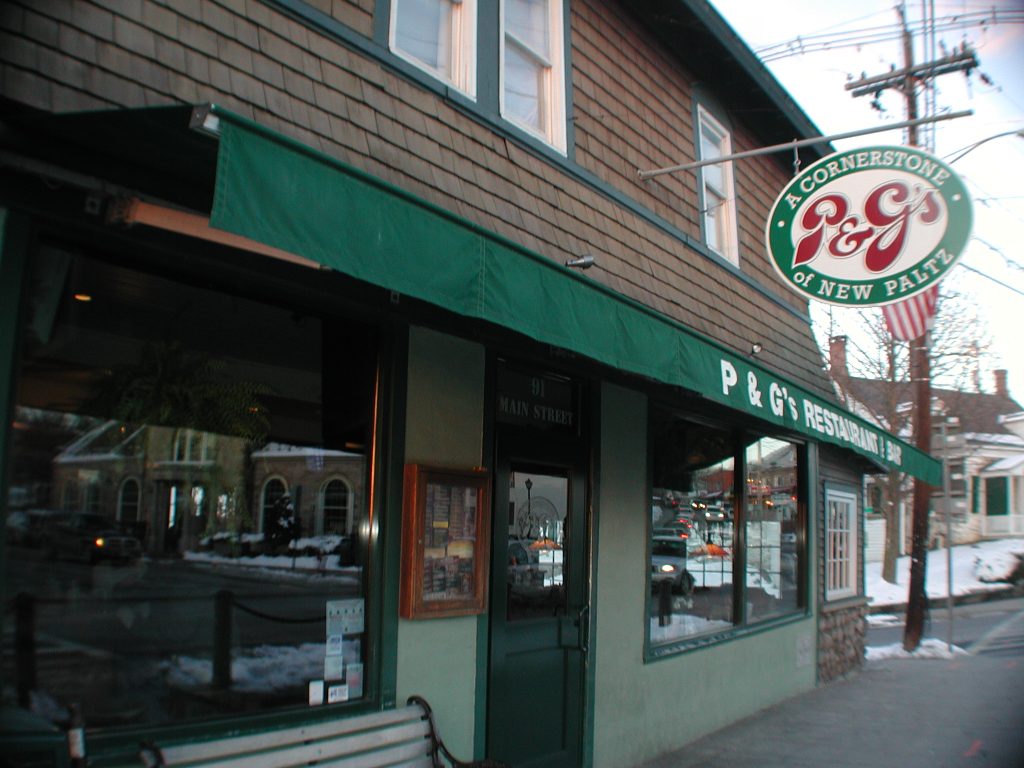 My initial impression of my dawn school bus rides back in 1974 was far from some form of romanticism: "Wow, this town we live in is creepy," I could not have imagined that by the time I was a senior in high school, and all through the summers of my college years, downtown Main Street would be the center of my universe. The first job I got downtown came through Todd Krieg's dad, (Sam) who was a colleague of Frankie (Bets) Dolemescola in the biology department at the State University of New Paltz. Frankie was involved in the ownership of three bars in New Paltz….. 'Speakers', 'McGuinn's' and 'Thesis.' My first assignment as a 17 year old was as a short order cook in 'McGuinn's'. Six nights a week I was paired with either Jimmy Carter or Charlie Silverberg, who rotated as the head chef. By summer I was working seven nights a week in one of Frankie's establishments. You could find me cooking, tending bar, bouncing (collecting the bands fee at the door and checking ID's), being a bar back, and helping take care of the band(getting drinks for the band and their groupies). Although I only weighed a 150 pounds soaking wet, bouncing was by far my favorite assignment. I'm assuming you can do the math as to why that was the case. At 'Speakers' they had some fantastic bands, including: 'David Bromberg', 'Fat City', 'Riverroad', 'Buswell', 'The Andy Gooch Band' and 'Orleans', who at the time had the number one pop song in America….'You're Still the One'. I believe a New Paltz girl named Patricia Smith ended up marrying Orleans lead singer Lance Hoppen. My personal favorite night of the week was Sunday at McGuinn's where it was either Eddie Kirkland or the 'Flirtations' performing. I loved Eddie, and his large saxophone. His big red station wagon would pull up around 9:00 pm, myself and Eddie would do the lifting. But it was a band called 'The Flirtations' that grabbed my heart. They had a lead singer who never knew it, but when she would sing Elvis Costello's version of 'Alison' she captured my fragile psyche. She was 25 or 26, I was 18, amazingly I can not remember her first name (New Paltz High alum. Tom Impola (1970) played guitar in the 'Flirtations').
There were so many specific unforgettable stories and adventures in those late nights and blue hours. In New Paltz back in the day, especially at Speakers and downtown, I was right in the middle of it all. That entire summer of 1978 there was not one sunrise I beat to my house (My Mother insisted she did not sleep one wink that summer). During those eight hour shifts I got an education that both hindered and escalated my personal growth. I met a group of Vietnam War vets who were either barkeeps or just hanger-ons, (John Ginty, Donny Hines, and Dave Nichols) who all gained my respect and appreciation in a way I wouldn't understand till much later in my life. Obviously I was witness to a daily dose of over served patrons, and too many times I allowed myself to get caught up in the party. My excuse to myself then: 'I am simply going along to get along.' In Ron Fields and Butch Dener I met a couple of guys who would show up at the front door of McGuinn's just to dance and take in some Eddie Kirkland blues. I never saw either one take a sip of alcohol. At the time I could not comprehend that you could come out and socialize without getting plastered. About once a week, usually on a Monday, a big poker game would break out in the house across the street from the New Paltz Middle School just prior to the sun coming up. Some of the crew from Speakers and McGuinn's had rented the house. In and out of the card game throughout the morning would be Frankie Bets, Bruce Kazan, Andy Somebody, Jimmy Carter, local attorney Bruce Blatchly, Rudy Neuss (part owner of Speakers, my boss that summer), Mike Millgram, (still in New Paltz and a friend of mine). A cast of colorful characters, from local attorneys to pseudo pharmacists, and one 18 year kid learning the ropes fast and understanding that this type of lifestyle, for better or for worse was coming to an end on Labor Day.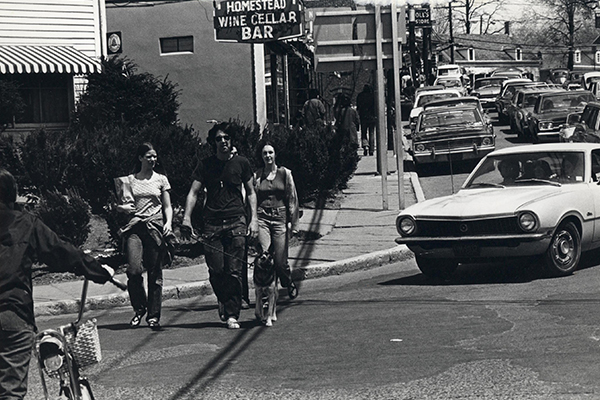 It might have been planted in my subconscious back in 1974. I felt an undeniable urge to take in what many could only describe as the seedier side of life. I'm sure on those bus trips up Main Street I wasn't dreaming of one day being part of the local side show kids would see hanging about as they cruised on the bus headed for their first day of classes in high school. Fortunately I had parents that left me no choice but to get out of New Paltz and go away to a college in any one of the other 49 states. If it had been left up to me I would have continued traveling down a path of eventual self destruction. A path that would have for sure sent me to an early grave. Instead I ended up in Allentown Pennsylvania, a partied out 18 year old in a city where the drinking age was 21. While many of my freshman classmates were readily abusing their first venture outside any kind of parental guidelines, Rich Siegel made a conscious decision to turn the key the other way. I scheduled an 8:00 am. class everyday and didn't miss one for a full semester. Without a drop of alcohol I reversed my New Paltz routine to a new "Allentown Agenda": Rise at seven, asleep by 11:00 pm. My U-turn was the most crucial one I had to make in this lifetime.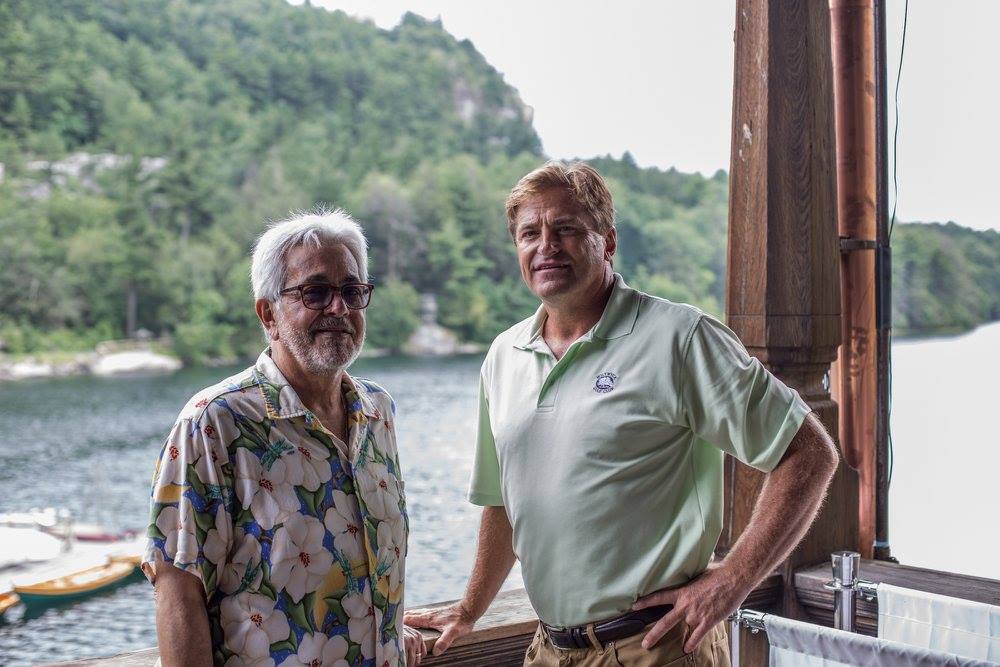 Today, in the summer of 2022, I reside in the city of Kingston only 15 miles north of my youthful stomping grounds. Next weekend the old warriors of New Paltz High are staging a reunion for the all the classes of the 60's, 70's and 80's. By pure coincidence I find myself in a very familiar state of mind that I had entering the Fall of of 1978. In the past year a 62 year old senior citizen has been going back in time and having conversations seeking advice from an immature 18 year old . The kid who drove his car alone to Allentown on the day before Labor Day 1978 (my first class in college was actually on Labor Day. I couldn't believe it). In the present I had reached a point where I was contemplating a second reformation of my soul. 'How did you do it?' I asked my younger self. 'As much as I loved New Paltz, somewhere deep down I knew I had to leave.' The old man asked one more question, 'how did you make such a dramatic adjustment when you went off to college?' 'You don't remember? It was easier than you think, we decided on who we were going to be on that lonely late summer car ride'(got lost and the three hour ride took five hours). Currently I have passed seven months of abstinence from booze for the second time in my life, simply because I decided it was well past "time". Next Friday night I will enter 'P&G's' to see friends from my childhood. At some juncture, soon after arriving, I will end up at the bar. I'll ask the longtime bartender, (a 50 year employee and an alum of New Paltz High) for an iced tea. His eyebrows will rise and say "Long Island?" I'll give a smug smile and say 'no, New Paltz's best unsweetened please.'