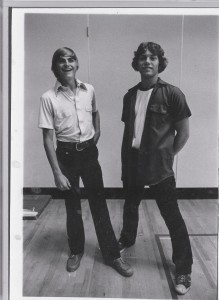 It was that time in late February when we take notice of the days getting longer. For the first time in over two months, the winter was displaying a chink in it's armor. The month with the fewest days had been breaking records for low temperatures and high snow accumulations. The last time I had walked out of the gym without a coat was before Christmas. I stepped into the 40 degree daylight and instead of a shivered, rushed walk to my car. I strutted slowly barley lifting the soles of my shoes off the ground. Staring down at my walking surface the impact of the harsh winter was obvious. The blacktop had a white tint to it from all of the salt that had been grounded in. The parking lot area had already begun to display cracking and bubbling from the sudden and short lived change in Fahrenheit. For a moment "Old Man Winter" was losing his bite. Despite how hard he tried to hold on , it was time for a change. Even seasons must give way to the order of the universe.
This last cycle of the seasons has been the most emotional and extraordinary of my life. It seems like every day has been a magical journey of joy, pain, growing, and healing. While closing many nagging wounds, I developed fresh scars. For every inquiry I have been able to answer there came two more questions. I am finally becoming comfortable with who I am , where I am going ,and where I have been. We all attempt to store our demons away in a vault somewhere deep in our subconscious. Sometimes it is wise to not look back and just leave our missteps locked-up. Through the last four seasons, I have traveled on this spontaneous adventure holding on tight with both fists clenched . The latest jolt was awaiting me as I threw my gym bag in the back seat and began to check my social media messages.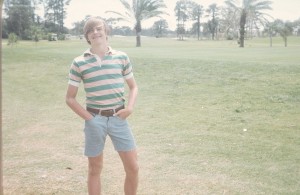 "Hey Richie Siegel! I just ordered your book. Funny, I wouldn't have thought you'd be so nostalgic, and well… a writer." There was a signature after the note. It was a person who, like the years, had slipped away and out of my consciousness . I had known her well for a short period of time in my adolescence but realized that our last contact had been nearly 40 years ago. Over the course of the last year, I have had numerous reunions with the ghosts of my past. Most have been friendly encounters and filled with adulations. I had heard from many people with whom I had powerful relationships with at one time but had written out of my life. This connection felt different because I could remember how this girl had experienced me at my height of immaturity and arrogance. Her message went on, "I can already hear in your prose on your website the sounds of the cocky, conceited, prepster- jock I remember from four decades before."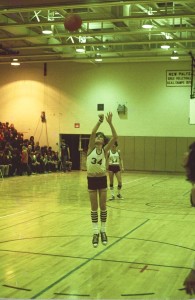 I sat still in my car not turning on the ignition. She had come to New Paltz in 1974 from Gramercy Park with her dad and sister. Her mom had died six months earlier and her father was faced with some legal problems that had made the newspapers. Never could a young girl be more vulnerable and in need of support and friendship. Within a year she was in a serious relationship with my best friend. This is without a doubt how we became connected. Her close relationship with Todd presented me with an opportunity to show off my ugly side. That included inappropriate flirtations, derogatory comments about her dad, and judgments in reference to what I considered her promiscuity . A couple of years later when my friend and her broke up, we went on a few dates where I was able to up close and personally solidify in her mind what an asshole I was.
I sent her back a message saying it was nice to hear from her and hoped she enjoyed the book. I didn't add that I was praying the years had blurred her past images of me. "I read your book through chapter two. It gave me chills . Big chills that I kept dismissing as the heater not working, but in reality it was your writing. I guess I was one of those who saw the Janus face you presented with such smoothness. You were cool but I always thought of you as a snake in the grass, someone for me to be wary of. You were always ostentatious and glib, and it shows in your writing. I look forward to reading the rest of the book." Of all the recent correspondence I have had this hit me the hardest. In that small space of time back in yesteryear, she had figured me out . I couldn't wait to hear back from her when she was done reading the book. Would she think I had changed? Would she be able to see I was no longer a pretentious child ? Would she feel my fear and vulnerability? Would she forgive me?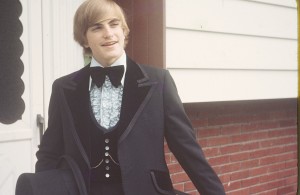 The days after the brief temperature reprieve the weather turned right back to well below freezing and the cracking in the roads was more evident. Spring seemed much further away than just the next subsequent season in the cycle. Only two days had passed from the time I had read her original note and the memory of a 15 year old girl was haunting me. She had so clearly nailed the part of me I thought I had hid so well. All of the people from my past who read "You Can't Do Both" were familiar with the "Richie" who she was describing. The little prick I call "Ego" is always interested in hearing their comments. Truth is , I want the people from my past to recognize that I have evolved into something more than that shallow jock. " You really hit everything on the head. You capture the whole gestalt without ever coming across as egotistical (which is really an achievement considering what I remember of you,) and your escape from teaching and the daunting sense of watching the clock ticking on your life is remarkable. I'm glad you seem to have become wise from your experiences instead of bitter and cocky. It is very impressive in every way. I am really pleased to have found my way to your book."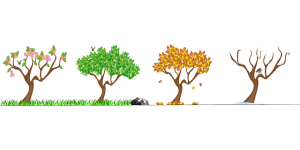 I am ready for another spring as much as I ever have been. I am not afraid of change and I am ready for new, bright, fresh days. One person from my past gave me the confirmation and the verification that I am still learning , still growing, and still seeking redemption. It is the time of year to start repaving the roads, opening the windows, and planting new seeds. Winter can't hold on much longer . The circle of life assures it will come back again, but not before we get a chance to start over. Seasons change, people change.