There are moments in our lives that we to come to the realization that we need to make adjustments to our personal game plan. We are at a crossroad and the moments are sending their message. They are telling us it is time to either walk away, or it is time to take that first step in a new direction. In these moments we communicate to ourselves that it is time to make changes because we know we are headed into a deep abyss. We grasp that something we thought routine has become anything but. Every time I have had one of these moments ( it has been numerous) a giant pit forms in my stomach. I understand when a moment hits me it represents a call to action. There was the time I was playing third base in the New Paltz Softball League when all of sudden I was fearful of the ball being hit to me. In that moment I went from confident athlete to retired athlete. There was the time I stood in front of a group of slower learners trying to teach them Global Studies.  As I stood in front of a classroom filled with young minds while I was talking to my charges, a voice inside my head was speaking to me: 'I can't do this anymore.' There was a moment in my dormroom the day I drove myself to Allentown Pa. in the fall of 1978 to start my journey free from supervision. I stood alone with my belongings realizing that this was the beginning of my life and  the time had come for me to go it alone. In that particular moment I gave into my emotions and let out a good cry in a memorial to my childhood.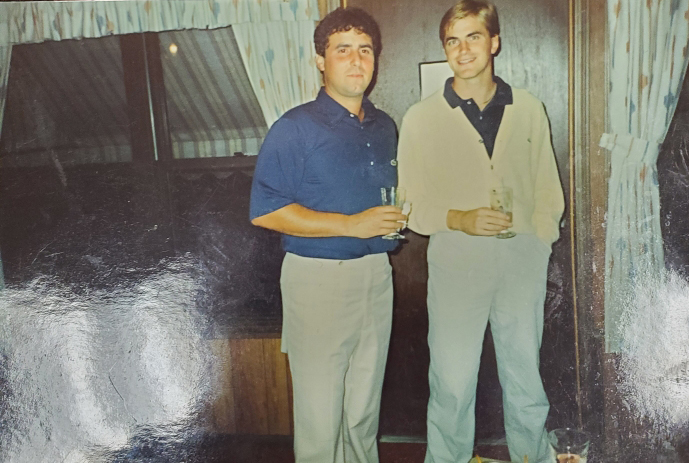 These are moments that we hear a voice whisper to us something we had already sensed. They are personal revelations that help us with the direction of our path going forward. These moments are for sure a case of confidentiality with one's self. These moments are not open for discussing or for gathering advice, they have purpose that only the individual can make decisions on. The sum total of all your special moments are our secret map of how we got to the place we are. Sometimes we need to say good-bye to labels that have identified us for so long. Nothing has to be final, but in these powerful moments we know radical change is on the horizon. The processes in constructing our evolution involves consideration to the people in the world that surround of most closely. The process is bittersweet; we feel the relief of 'we know it is over' or, 'a new chapter is just beginning' and we must take that first step in the opposite direction. But there is painful sorrow when we leave behind the cornerstones of our lives. When the tensions build there is relief in knowing there must be a call to action, of course the sorrow is seeing dreams being compromised. It is sad because the plan you had as kid are, at the very least, is tarnished.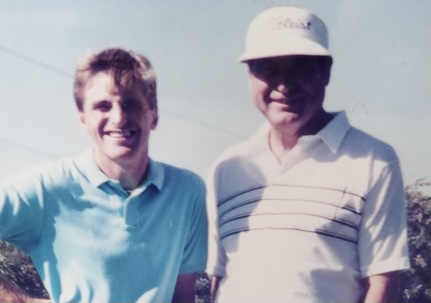 There was a moment at my dad's wake that the finality of his presence being lost sunk in. I would never have a direct conversation with the person, who at different times in my life was my muse, my confidant, my pal, my trusted advisor, my biggest critic, my biggest fan. I recall thinking before I went up to give the eulogy that a man isn't really a man until their father passes. I still go to call him approximately once a week, only to quickly getting busy before my memories get the best of me. If we are fortunate our parents pass before we do. We all know that death is a part of life, yet we struggle with its permanence, especially if we are convinced we are not bumping into anyone in some sort of after life. Myself, and my dad found opportunities to talk often in his last five years on this earth. In our relationship I spent far too much time criticizing my dad's shortcomings. I thought he could have been so much more, until the end I couldn't come to terms that my dad was content on how he played the game of life. How could I not respect it was his to play? Before I went up to deliver the eulogy to man that brought me into this world I could hear his voice resonate inside of me. " I have no regrets, I will never be completely ready to die, but I am aware the time is close. For a poor kid from Brooklyn I accomplished some pretty good things in my turn at bat, but it is easy for me to say that you and your brother were by far my greatest hits."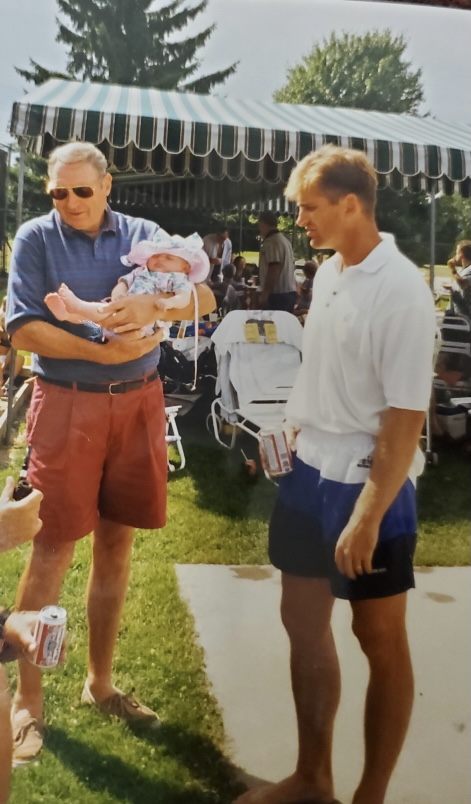 When you are possessed with a compulsive personality, like myself, you face many difficult dilemmas and out of them come what I call "moments of reckoning." Playing high stakes blackjack and betting football were my flavors of choice when it came to gambling. Throw in local poker games and hard-line gambling on the links. It wasn't hard for me to recognize that gambling was a very big part of my life. There was a night in 1991 I was walking through Atlantic City's Tropicana lounge after dropping a little over $10,000 at the high roller blackjack table. I had the deep pit in my stomach that would show its' ugly head after a big gambling loss. "Well I think I'm going out of head," I heard the words coming from the main lounge's stage. It was Little Anthony and the Imperials, in the flesh, playing the Trop. Mainroom. I pulled up a stool at one of the corner bars and ordered something to drown my sorrows. The song was over and Little Anthony found his way to the bar and pulled in next to me. "Bourbon, neat, Makers Mark", said the man with an unmistakeable voice. "How's it running," he said without looking my way. 'The only good thing that happened tonight was bumping into you.' Little Anthony gave a snicker before he spoke again "another Bourbon." then he said something I never forgot. "Yeah man, gambling and alcohol are two false friends." Before I could say anything back Little Anthony disappeared into the darkness of the early morning. It was the moment for me to say enough is enough with my out of control gambling problem.
That moment led me to a Gamblers Anonymous Meeting where I found a semblance of spirituality that turned out to being instrumental in finding a new perspective in terms of who I was and who I wanted to be. I did not quit gambling cold turkey, but learning to control my gambling gave me a chance to live the next 30 years dealing with the normal challenges of life that don't include gambling. Flash forward to the present and my internalist's office awaiting my latest bloodwork results . "The numbers are now up into the dangerous level," were the first words out of my doctor's mouth. I was not ready to hear the rest. "I want you to cut way back on your alcohol intake. If you keep it up you are looking at diabetes, and possible liver failure in your future." I remained calm and mostly silent, but I was shook. My moment of epiphany did not come until after I was in my car getting ready to find a watering hole. 'This is it Rich, forget about the rest of the world you have got to stop fooling yourself.' My thoughts went from 'that's it I will never drink again' to 'Ah fuck it.' It was January 4th, 2022 and I wasn't prepared for this kind of clarity. I immediately drove to one of my favorite spots to have my fill and talk it over with myself, or anybody who would listen. I wasn't sure what my plan was but I felt the urgency of developing one. I will, someday go back to enjoying a libation, but for today my name is Rich S. and I had my last drink on January 4th, 2022.
It is late on a Saturday inside the Siegel residence. The backdrop of my life is serenading me via my playlist Samsung: Gordon Lightfoot, Leon Russell, Sinatra, Elton John, Carly Simon. I am prone to reflect back to the innocence of my earlier days. I like to drift in and out of half sleep, letting the stories come to me. Back to the moment: The Seekers Judith Durham is singing 'Giorgi Girl', the news channel is on the big screen, but muted, Donna yells from the kitchen, "Turn the music down I'm going to bed." It is 11:44 pm. on a wintery February evening in Kingston New York. I look around at the entrapments and accoutrements that surround me and ask myself, 'Did I get to where I was headed all those years ago, it doesn't seem like I traveled very far? Am I where I am suppose to be?' The beauty of this life is that there is no answer for these questions. For me it is the questions that matter, only the individual can speculate on their solutions. For sure, as long as I live I will keep asking myself the questions. It is 1:30 am, I have heard so many of the lyrics that inspire me and I allow myself one more question, 'Did you get from this life what you were in search of?' As if I am having a near death experience the events and the people of my past flash before my eyes. After a minute or two of contemplation I say "yes" to the empty room. For the moment I am where I want to be.