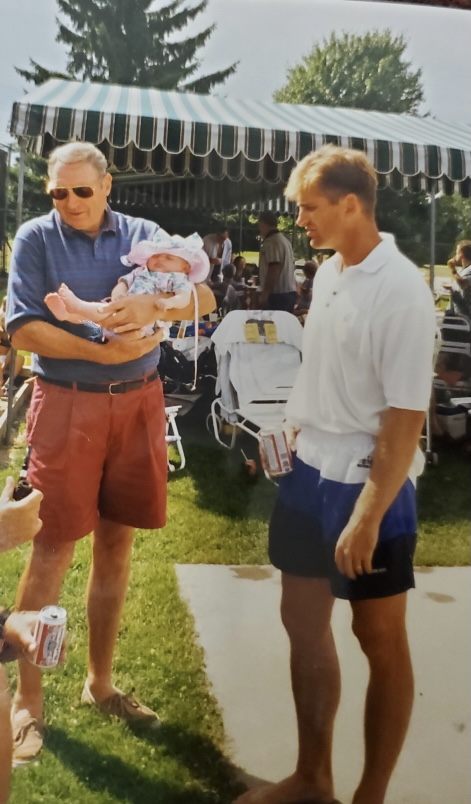 It has been a few years since professional sports had fell from grace in my world. While my dad was still with us we kept traditions alive that had kept the two of us close no matter the crisis that might be going on within our relationship. In the last 20 years of his life there was not a "Masters Sunday", or a final round of the U.S Men's Golf Open that we missed. The latter always fell on Father's Day. He rooted for Phil, I rooted for Tiger. If Phil had a chance to win he would usually choke, and if Tiger was in the hunt he disappointed my father everytime by destroying all who stood in his way. It was not only golf, we shared football Sundays, and during the baseball season we talked everyday on the phone about our beloved 'Mets' and the mutually hated 'Yankees'. My dad had attended many games at Ebbits Field in his youth while coming of age  on the streets of Brooklyn. Seemingly every October his Dodgers were sent home, defeated in the World Series by the Bronx Bombers. When his 'Boys of Summer' headed to Los Angeles my dad immediately adopted the New York Mets as his team. He set his second son up for some early exhuberation pulling for the Mets, but mostly a lifetime of despair. As the years went by myself and my dad never stopped talking sports. It was the bond that was a constant in our relationship.
Although my father and I held together our connection with sports right up until his death, private from him, my interest in watching others compete had been waning for quite some time. I gradually became a bit of a grumpy old man when it came to professional sports. I honestly don't think me losing my passion for being a fan had anything to do with the fact that my body no longer allowed me to be competitive on the athletic fields, although I am sure it was a factor. I trace the beginning of me losing interest in professional baseball with the Mark McGuire explosion of home runs during the "steroid era". That was followed by strikes, lockouts, and players sitting out full seasons to negotiate for more millions. As time flew by my favorite players were traded and entire franchises switched cities. Players were skipping college and going straight to the pros and when they got there they were kneeling during the National Anthem. Finally we had no fans in the stands during the Coronavirus enticing me to prefer politics over sports. The final straws for me were watching an old LeBron James flailing around on the floor every time someone touched him, and when professional baseball put a runner on second base to start the 10th inning. It had already gotten to the point that the only thing that kept me checking the standings was to keep up with my conversations with my dad. When he passed last April that was my final cue to put sports in the rearview mirror.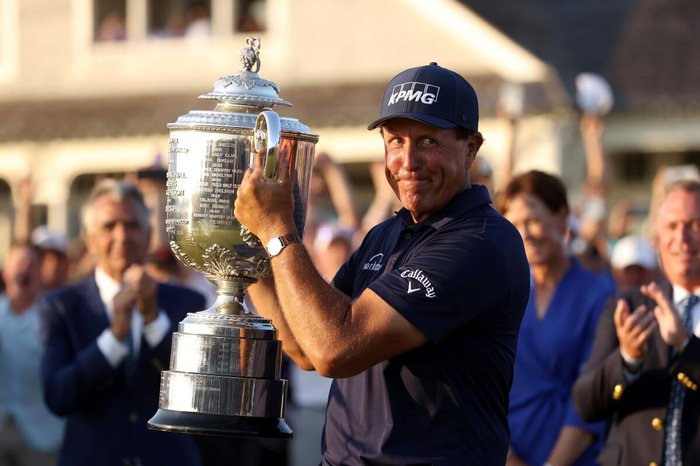 For over a year now I have been reading the newspapers from the front cover to the editorial pages and then tossing them. That was a big change from 40 years of opening tabloids from the back. I rarely say "never" but I had given up on sports being any kind of priority in my life. My immediate family rarely showed much desire to watch golf, football, or baseball on television. Without my dad to commiserate with on a daily basis, plus the reasons I stated above, I didn't see much point of being a lonely fan. As I stated, Phil Mickelson did not manage to capture my heart, and when Phil turned 50 I had boldly predicted that 'Phil was officially done winning golf tournaments on the regular tour.' So, it got my attention when I heard this past May that Phil was in contention to win a major professional golf event (PGA Championship). I tuned in on a beautiful Sunday afternoon to watch and see if Mickelson could temper father time to hold off the young bucks over the treacherous Kiawah Island Golf Course. There were two things that stuck out that made this particular golf Sunday unique from any other I had experienced; my dad wasn't there to listen to my banter through out the broadcast, and I was actually pulling for Phil to get a win. It was after Phil had hung on to become the oldest golfer to ever win a major event that I understood I was subconsciously channeling my father and all the countless hours I had spent with my dad on the golf course and viewing his lifetime passion on T.V.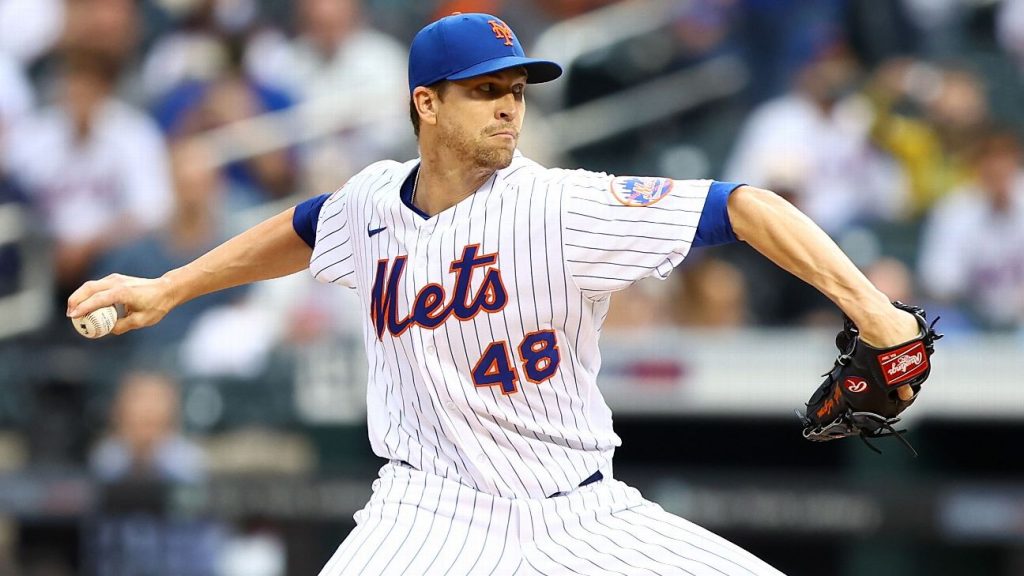 In the last few years of his life the conversations me and my dad had in regard to our beloved Mets were regulated to only the positive things that were happening to the Mets. There wasn't a gluttney of highs for Mets fans with the exception of Jacob deGrom. My dad was not easily impressed with the talents of any athlete. He would say he had seen them all, and unless they were an old Brooklyn Dodger, Jack Nicklaus, Walt Frazier, or Michael Jordan he considered them overrated. But when deGrom won back to back Cy Young awards, with a non supportive team and an unimpressive won lost record for the best pitcher in baseball, he made an exception.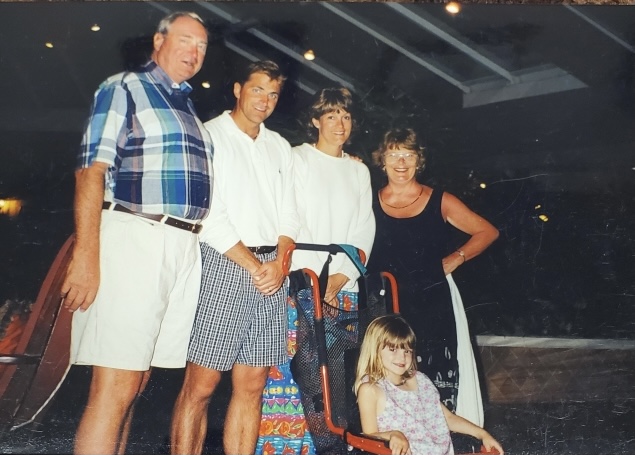 "This guy is special, he is a fragile artist who performs his art at the highest level. Keep an eye on him Rich, it is my experience that when artists peak the perfection doesn't last long." Last Wednesday, as the Mets were riding in first place I tuned into the game against the Cubs knowing that deGrom was working on a 28 inning streak of not allowing a run. He also had the lowest Earned Run Average in the history of baseball at this point in the season for a staring pitcher. As I watched his mastery coming out of the tube I was reminded of why I loved sports in the first place. He held the Cubs scoreless in the first three innings, striking out seven of the nine batters he faced. Keith Hernandez, the Mets commentator, a great hitter in his day, marveled at deGrom's ability to move his pitches with flawless precision. "The hitters are taking the approach, if you can't hit it, then why swing," Hernandez said in awe. I called my daughter and her boyfriend into the room having the feeling deGrom was going to make history. It didn't matter because at the start of the fourth inning Jacob deGrom had left the game with potential problems in his throwing arm. My dad was right about the adroitness of top performers, they are brittle and are constantly on the edge of being a "flash in the pan".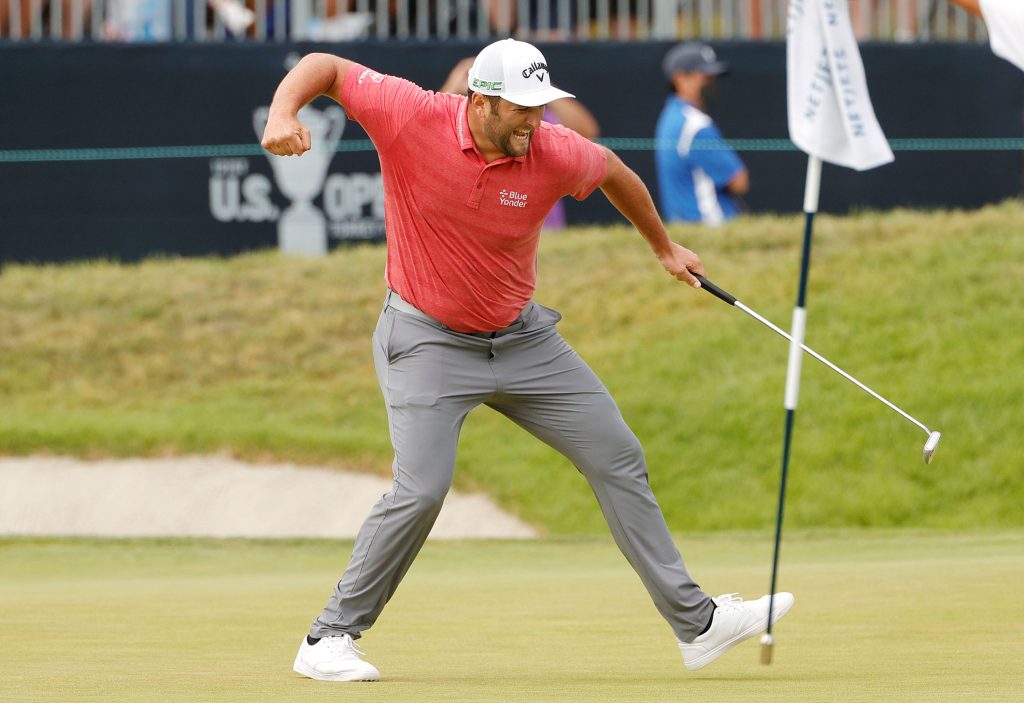 Three days later as I sat back enjoying a wonderful Father's Day glued to the exciting finish of the 2021 Men's United States Open Golf Championship two things dawned on me. The first was something I still have not come to grips with,'I miss my dad'. The second was I had been watching a lot of sports on T.V. I was happy to see John Rahm win the trophy for "karma's" sake and for Spain (Rahm was the first Spaniard to win the Men's U.S. Golf Open). Once Rahm held the trophy high it was time for me to turn on some playoff basketball. Along with myself, my daughter and her boyfriend enjoyed the revival of the Knicks this year. We were happy they made the playoffs for the first time in eight years and rooted hard for them in their five game series defeat by the Atlanta Hawks. While Mary Kate and Shawn found other teams to root for in the playoffs I adopted the Hawks. I found myself enamored by the shortest and skinniest guy on the court in the name of Trae Young. On Father's Day Young and his brass gang of Hawks were in another tough series on the road, this time against the Philadelphia 76ers. Little, even tiny, by NBA standards, Young plunged into the city of brotherly love with the courage of a gladiator. He gleefully embraced being anointed with the role of the "villian" stepping into the heart of the lion's den. On the road in a game five he had scored 36 against the Knicks and on this Father's Day game seven against Philly he put up 21, including ten in the fourth quarter, enroute to the Hawks dramatic victory. The game had been over about five minutes when Trae Young came back out of the locker room doing a striptease and heading into the stands as the disappointed Sixer fans filed out. At first I felt concerned he was doing something unprofessional before I recognized his intent. Trae Young was searching the crowd for his dad. Bare chested he handed his father his victory jersey, the father and son clutched together in a long happy Father's Day hug.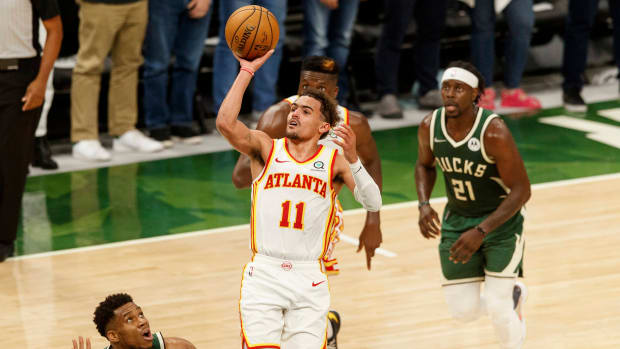 The practical part of me says my recent fixation on the sporting world is temporary. But on this past Father's Day I was reconnected to old memories of days gone by of myself and my dad sharing afternoons together rooting on our favorite teams or players. He pulled for Phil, I pulled for Tiger. He always rooted for the Giants in football and my team was whoever I placed a bet on. We'd argued who was better, Mickey, Willie or Duke, Lebron or Michael, Jack or Tiger. Together we saw Bobby Knight and Mike Krzyzewski coach at West Point. We were in the stadium together the day Tom Seaver got his 300th win. Side by side we watched Tom Watson and Jack Nicklaus compete in the U.S. Open at Winged Foot. We shared so many good times watching and talking about sports together. As I got ready to go up stairs to bed Sunday I decided to ring him up for the first time since his death. I told him about Phil Mickelson winning the PGA at age 51, igniting me to think that it was possible to taste youth again. I told him all about Trae Young's Hawks slaying the Knicks and the 76ers behind enemy lines. We both always rooted for the 'David' of the day to take down Goliath. I shared my analogy of Jacob deGrom painting corners of the strike zone with the efficiency of Vincent Van Gogh drawing sun flowers. I told him how much I missed him, that I had, for the moment, found the passion again for the the sporting world I had grown up in. This past Sunday I could feel my dad sitting besides me listening to me rant and rave about lion's dens, villians, chokers, and all the stuff that dreams are made of. This Father's day my dad and me were back in the game.