It was already the second day of January 2023. Christmas, the new year, and all the commitments that go along with the Holidays were in the rear-view mirror. Yes, the Monday after New Year's Day 2023 was a national holiday, for me it felt like an old-fashioned day to enjoy some personal time. Over 62 years of observation has given me enough evidence to understand the planet earth is in a warming pattern. I stepped out of my car and into the bright January sunshine. The temperature was in the 60's and it was plain to see that the good people of Kingston had not been granted a "White Christmas".
The beautiful day was providing a perfect opportunity for me to look back to this date one year ago. A full 365 days had passed since last January 2, 2022, when I was leaving my doctor's office having just completed my annual physical. I didn't realize it then, but for me it would turn out to be an unexpected pivotal day. "Rich, for a 62-year male you are in above average physical condition, but there are some numbers creeping up that are starting to concern me," said my doctor baiting me for a response. 'What does that mean?' was all I had in the moment. "It means if you continue your current lifestyle, you will likely have liver problems down the road." 'My liver? Are you telling me I need to quit drinking?'  In my head I was no where's near prepared to go down this road. 'Did I just hear you say I need to stop drinking?' "No, it is not my job to preach, but it is my duty to show. I am merely suggesting moderation."
The professional had delivered the message. I sat there quietly numb and sick to my stomach.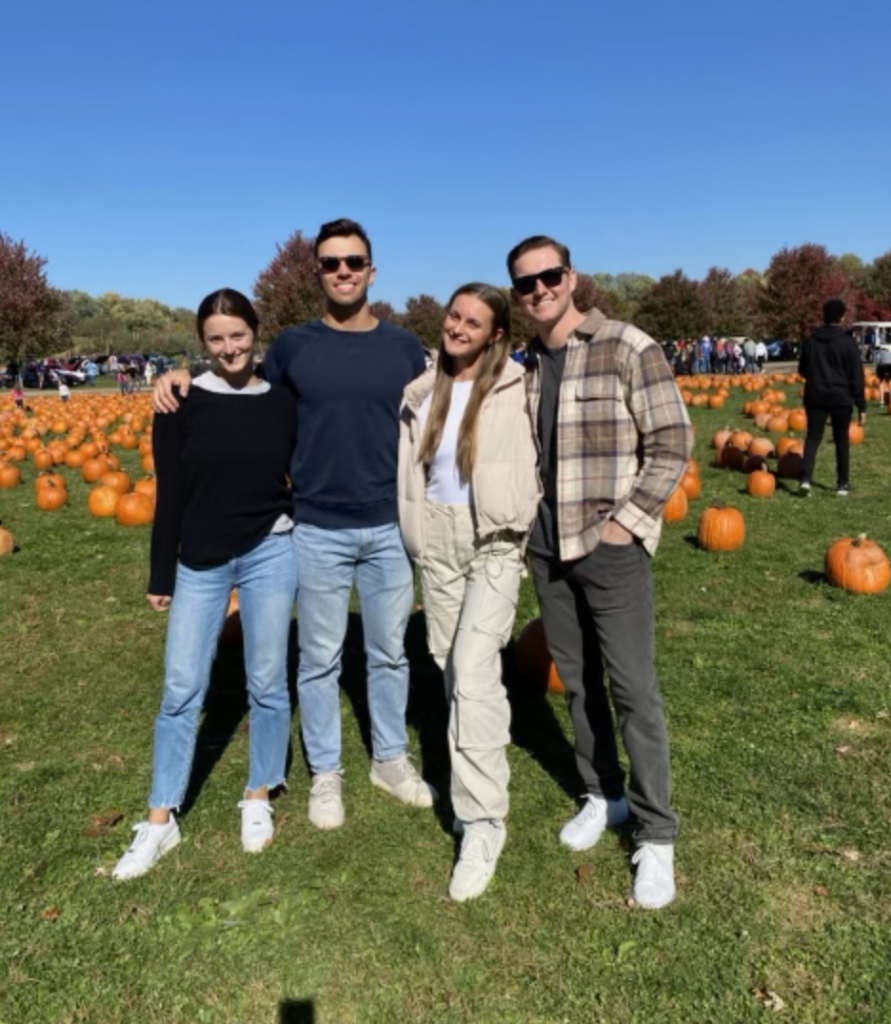 I returned to my car outside Dr. Smith's office, slid down into my seat lacking the ambition to start the ignition. My truth at the time, was that drinking had become an issue in my life. My drinking habit had progressed since my children both left the nest in 2015. For the past several years my drinking had become daily and my intake in those sittings were consistently increasing. I was torn up inside knowing that some sort of direct action was needed. I was shocked that I had gotten myself into this position, yet I knew in my heart a day of reckoning was hovering. When the chickens come home to roost it is never when you expect, and it is never good timing. 'I can't quit drinking. But I must quit. O.K. it's settled. I will start a dry January tomorrow.'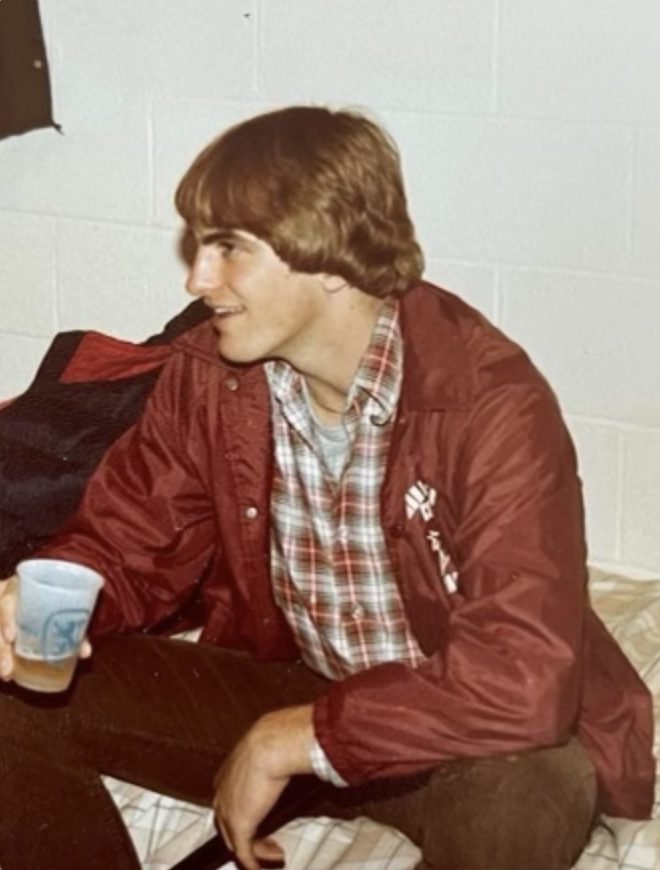 The ride to my favorite watering hole that night was sobering to say the least. Deep down, between me and myself it was time for a "coming to Jesus meeting". 'I can't quit drinking. I said silently, this time as a question. This just could not be. I have dealt with addiction my entire life, but I was always certain I could control alcohol in my life. I knew plenty of people with a drinking problem, people who drank every day, and people who had been in and out of rehab facilities.   
My partner's car was already in the restaurant's parking lot. My first reaction to the recent doctor's visit was two quick Cosmopolitans, and three coronas. Leaving the restaurant that night I had the same feeling I had when I left the golf course three years ago.' That might have been the last drink I have in a very long time,' was whispered somewhere deep in my subconscious.
My daughter and her boyfriend were busy in the kitchen preparing a late dinner as I walked through the door. They had returned home the day before biding their time for a job change and seeking refuge from an inflamed job market. My daughter's friend pushed a cold corona in front of me. "We're making salmon tonight." 'I'm in for some salmon,' I said sliding the bottle back at him. 'I've decided to take a break from the sauce. I think I am going to shoot for a dry January.' Before what I said had sunk in my daughter blurted out, "why not do a dry year?"
We had a nice dinner that night with the effect of my earlier five cocktails going without notice. We talked about the plans the kids had going forward, and how long they planned on staying in Kingston. I announced to Donna my plans to be alcohol free for the month of January to which she replied, "good luck with that."
Laying on the couch that evening I thought about the many approaching crossroads that were now intersecting my life. Decisions and changes that go along with being a senior citizen (business, family, physicality, location, and purpose) were rushing at me all at once. It is time to deal with perpetuation plans, wedding plans, empty nest syndrome, counting money, family, and most importantly rediscovering and re-defining myself. I decided that night that these important transitions were going to be made with a clear head.
My daughter's words, 'why not do a dry year?' were penetrating my physique more than I wanted. 'It was an interesting proposal, one that I did not believe I had the discipline to maintain. I was ready to sign up for a dry January, but a year, that is not possible. Time passages add up quickly when you take your situation one day a time.
Before I knew it the doldrums of a cold winter January had passed. I survived my first martini business meeting, my birthday bash, and the Super Bowl without any alcohol intake. By February I was receiving unsolicited feedback on my status. "Rich you look great." "Hey Rich, did you lose weight?" "Hey Rich, I hate telling you this, but you look ten years younger." "There's something different about the way you look, are you doing Botox?" The litany of positive feedback was the drug I needed to determine I was going to stretch out dry January into something more dramatic. As time continued to roll on the easiest thing each day was saying to myself" 'I am not going to drink today.'
Life is a game and I had put down the gauntlet for myself. All I had to do was not do something, and although big rewards and prizes were not rewarded it had become clear in the first few days that going through this life sober gives us all a better chance to reach our potential than not.
As the time of my abstinence kept expanding, I continued to stretch out my "back in action date". By the time summer arrived I was still dry, and I had a new goal for myself of one year of abstinence. The test I was applying to myself was the hardest, easiest, most fulfilling, most difficult, and the most exhilarating challenge I had ever put to myself. I discovered in fast time that quitting the drink did not help dissipate any of the obstacles that were already in front of me. Your problems do not quit you. The jam-ups you got yourself into do not disappear just because you stop running from them. Drinking, for me, had become all about escaping my anxieties of growing old and being non relevant. I was drowning my sorrows until I found out they could swim.
I would speculate that in 2021, I took in some sort of alcoholic beverage 350 days that year. That means I spent at least 1,000 hours and close to $30,000 simply having a cocktail before I went home to dinner. All the hours do not include the wasted time during the next day sleeping and recovering from the so-called pleasures of the night before. The best present you receive when you give up the liquor is "time". So much precious time with lots of options. At first there was an empty lost feeling of "what am I going to do to replace all that drinking time. Not everyone concurred, but I was confident my writing was improving and more focused. Not that my relationships with family members were strained because of my alcohol consumption yet it didn't take long that me being sober was only strengthening bonds. It didn't happen immediately but there was a gradual rise in my energy and ambition.
By July first I was determined to go the entire year without one iota of the sauce. I was already starting to ask myself the question: 'why would you ever go back?'
One year ago, today I found myself amid a personal tailspin. For a few years I kept repeating the same questions: 'What do the next 30 years look like for me?, Will my obsession with "Peter Pan" ever evolve enough to find me as a normal respectable senior citizen? Can I make sense of all the money I made in this life and how very little remains? Despite all of the regrets that go along with our imperfect lives can I find peace within an extremely unpeaceful soul?
These were vital game of the life questions of which instead of working towards real solutions 'I was going for a cocktail to figure things out at the bar.' "Keep maintaining your habits as they are now and you will be spending most of your old age in Doctor's offices and hospitals", were the words that called me to one simple action: give up the booze and one-night stands (with alcohol) and see what the world looks like through clearer eyes.
All of life's inevitable obstacles and problems do not go anywhere after you decide to try to stop running from them. The difference is sobriety gradually brings back a facilitator's ambition. Nothing great in this world happens without experience, suffering, learning, and then growth. The rewards of being alcohol free for a year were plentiful: Better sleep, improved skin, weight loss, and most importantly stronger deeper bonds that were formed with family and friends. This past year I gave myself a chance to look at the world in an entirely different light. What I do going forward is an unknown. I didn't do much this year except to decide to not drown my sorrows any more. In doing so I have seen a whole fascinating new side of life emerge. The easy part is over,  there are no more excuses, now it's only me that can get in my way.