The process, or a period of changing from one state of condition to another is Webster's definition for the word 'transition'. The word itself represents one of the most important concepts that we experience as human beings. Life is a constant circle of transitioning from one period of life to the next. How well and how often you successfully transition through phases of your life will have a direct correlation to whether or not you have a happy and fulfilled life. Even America goes through transitions based on what is best for our citizens. The efficiency of the United States for 250 years has much to do with the affective transitions we have made in becoming the lead nation in the free world. The colonists were young and naïve, yet they transitioned from a colony of England through revolution to become a major world power. As time went by our country dealt with Slavery, Civil War and Resurrection. We went from having an isolationist global foreign policy to currently competing to be the leader of a new liberal world order. As you read, our government is attempting to transition away from fossil fuels in this country's latest attempt to mismanage priorities. While the country's transitions are controlled by such things as the Constitution and formal government, personal transition of any sort is left alone in the hands of the individual. The truth is the average American has a hard time embracing change in their lives. It is quite natural for "the average they" to develop routines and mores that are repeated over and over through the years and never change. As I am calculatingly in the middle of what I hope is one of the final big transitions of my time on earth I took a look back at the critical transitions that were necessary in getting me to today.
The word 'transition' has become one of the many latest buzz words in our society today among politicians and their partners in main stream media. The transitions we are being told to make are all around us. "Higher gas prizes are part of the sacrifices we should be willing to make as we transition off of fossil fuels, says President Biden." Or as you hear from our pols not so directly: "This is an era of globalism and we all need to contemplate our role in the new liberal world order."  The problem with getting people to transition together as a country is the simple fact that we are far from any kind of consensus in this country on most of the issues. The transitions that many want to take place in this country have to do with a new liberal world order. The transitions that some in this country are trying to make in regard to global issues (Bitcoin. open borders, more global equity) are all collaborate efforts for the United States to be more partners than leaders in this new liberal world order. All of the above is the what I describe as  "the basis of transitional politics in today's world." While the transitions of a country, or a society, is more than an individual can handle, the ability we each have to transition in our personal life often is the difference between being a winner or a loser. Adjust. Adapt. Evolve.
It was September of 1978 and I did not a have a clue that I was beginning the first and most dramatic transition of my young life was brewing. As an 18 year old I had become very accustomed to having my independence plus all the comforts of home. I had my own car, some money in my pocket, lots of friends,  a town with 41 bars, a job in one of those bars with New York State maintaining an 18 year old drinking age. All of these options plus a maid, a cook, and a personal assistance all wrapped up in one person(mom). I was a senior in high school in the college town of New Paltz. I had the world by the balls and I understood that fact. I also could comprehend, that what may have looked like the perfect gig back then was merely a trap that I had to break out of. I had no idea at the time, but the drive to Allentown Pa. in the late summer of 1978 I was headed for a collision with the most important transition of my life. I guess you could say I didn't choose Allentown, Pennsylvania as my new home, it chose me. In one intense year I transformed from a shallow, spoiled child, with a grand delusional portrait of who I was, in to taking the first steps towards being an adult. The adjustments were specific. I was up early, I went to every class, I didn't drink alcohol or smoke pot, I played basketball and golf on the school teams, and I pledged a fraternity. I learned something valuable about what would be a trend the rest of my life. I was pressed into a new situation that left me no choice but to adapt like a chameleon.
My youth, insecurity, and immaturity made my transition from leaving my small town "glory boy" persona difficult. My back was against the wall and I was compelled to develop a strategy that was going to make me get through my four years in Allentown as honorably as I possibly could. The fact is that I built a solid enough mental foundation that got me to be a 22 year American History Teacher in the Pine Bush School District located 35 minutes from my childhood home. Again, it was my apathetic attitude that was forcing me into a dramatic change at the age of 29. After seven years of teaching and coaching I was at a crossroads. I was tenured but I had not received my masters in the required five year period in order to get my permanent teaching certificate. On top of that my contract to continue to be the varsity basketball coach at my alma mater was not going to be renewed. At the age of 29, I got married, decided to leave the teaching profession and put away my dream of being a big time coach. I spent the next 30 years staying married, raising two amazing  daughters and chasing enough money to allow me the freedom to pursue the passions I have developed over the years.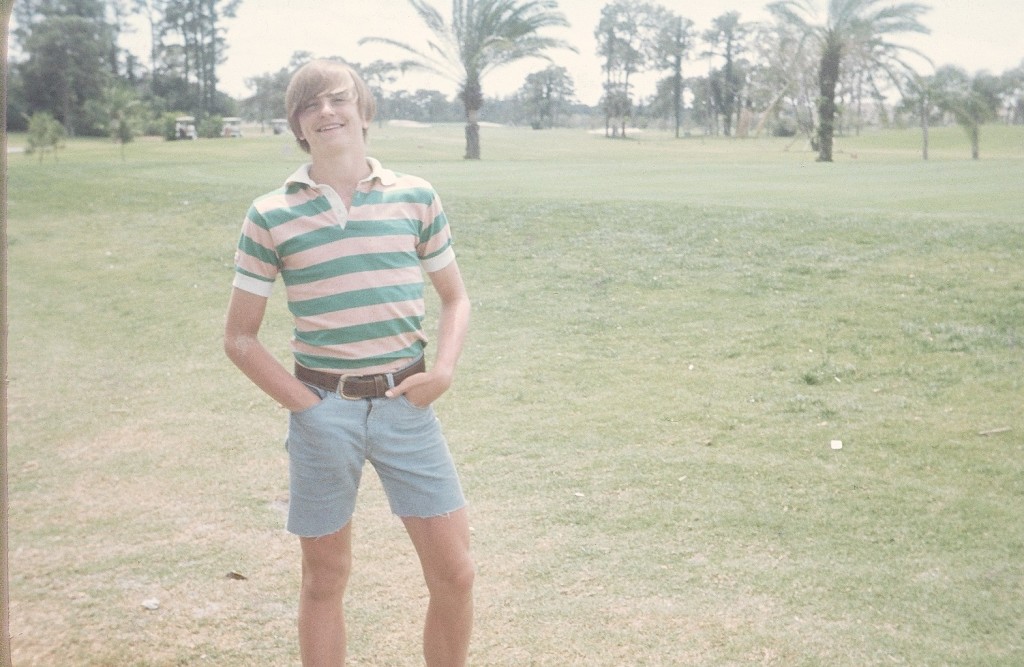 The good news is when I look back at the past thirty years, there is an honest, inward, legitimate feeling of overall satisfaction. The only bad news is that for the third time in my life I find myself in dire need of a transformation. As much as people like to claim "age is just a number," I beg to differ. Despite all the romantics who carry on in regard to the wisdom and serenity of the golden years, the reality is the process of aging into senior citizenry is filled with a break down of physicality and a gambit of constant mental challenges. The aches and pains are not imagined. The big scar on my right hip is from total hip replacement. In October the left side will get matching stitches. I have spent the last two years attempting to get a tired old body ready for an active next 20 years. My focus has evolved into a more of a reflective approach, removed from a once hard charging, aggressive master of the universe. I used to laugh with an old, very intelligent friend, who honestly has, in my eyes, gone through life as a major underachiever. "I don't care. I just want to have fun and not test myself too harshly." The beauty of America is we have a choice. And my choice is to continue to grow and evolve into the person I was meant to be. My choice is to keep speaking in a voice of reason, not emotion. I am determined to continue to find ways to be ambitious and have purpose. My choice is to be a leader in a world that is facing a time when a transformation is required.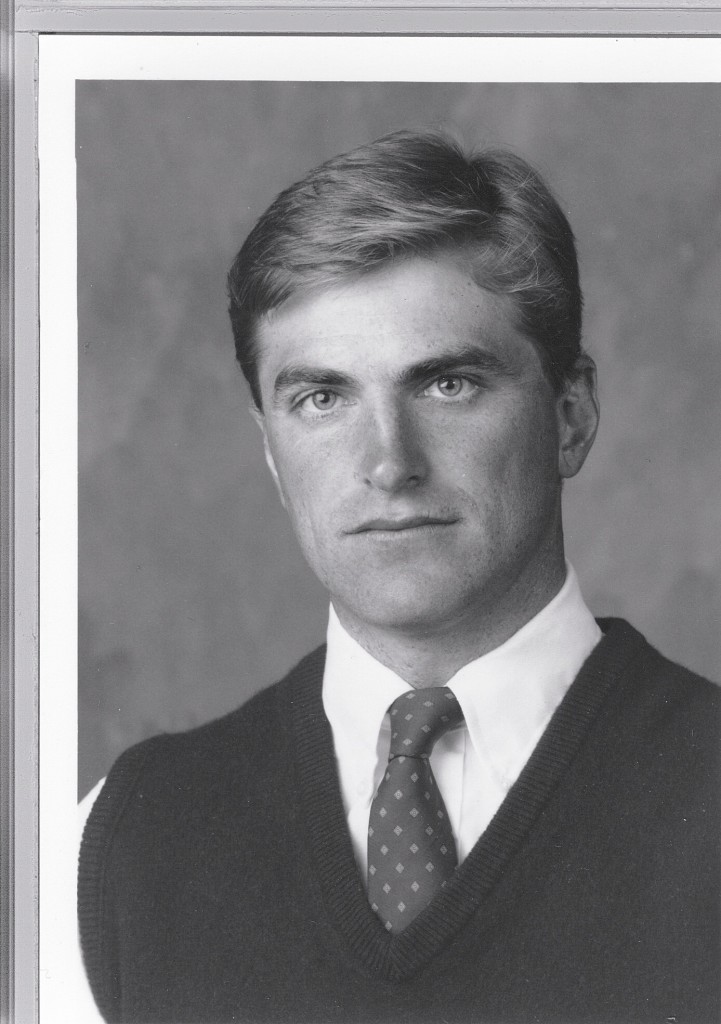 In ancient Roman myth, Janus is the God of beginnings, gates, time, duality, and transition. My senior year in high school one particular girl made me aware of Janus. "Richie, you're never going to stop moving, you take far too much pride in being a chameleon. Your problem is nobody will ever be able to find you under all your disguises." Wow. At the time I loved the attention but wasn't in the mood to be in anyway reflective about my lack of stability when I was 18.  I didn't make to much out of her analysis, but I never forgot her message. Recently I have been talking regularly to an old college bud. Two 60 year olds who met up at a time when they were both in the midst of their lives first major transition. It was about a year ago, the two of us, thanks to him, reunited for the first time in over 30 years. Our communications are all through e-mail, another form of contact that wasn't around when we were at Muhlenberg. The recent chats have been mostly catching up and having way too much fun evaluating how all our fellow alum. made out in this life. Primarily our conversations are about how we want to write our final chapters. "I remember it was the day after I had arrived, there was this outside basketball hoop and you were shooting by yourself. I asked if I could join in. do you remember? My friend replied, "sure", the same as he did that warm September day all these years ago.  And in that I moment I had officially begun my first and most important transformation. My inner "Janus" is ready again.