My favorite movie scene is the last one in Frank Capra's 'It's a Wonderful life'. George Bailey is in his home surrounded by the community that had raised him. As the snow is falling on Christmas Eve his friends and neighbors gathered at George's home to help him out of a business jam. With dampness already building in everybody's eyes, George's brother, a WWII war hero, burst through the door and drops a blank check on the table and proposes a toast "To my brother George, the richest man in Bedford Falls."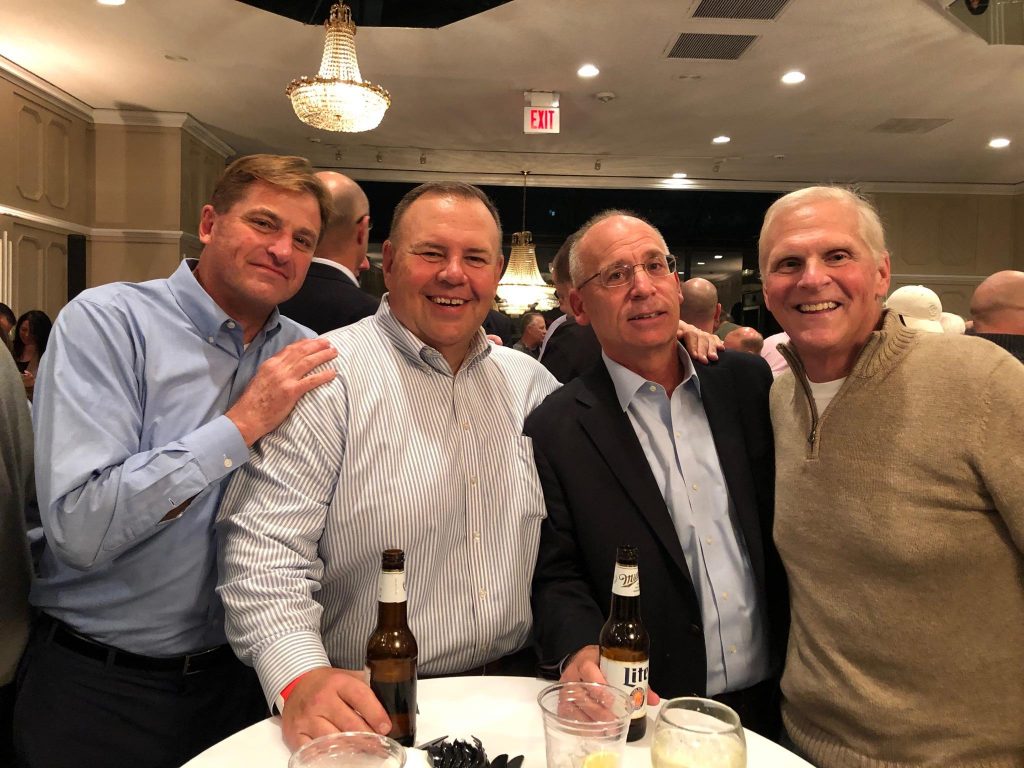 The friends and family in George Bailey's home break out singing 'Hark the Herald Angel Sing' and all the people who have been a part of George's story break down in hysterical sobbing. The crying has everything to do with what one man meant to a community. They are joyous, happy, sad, bittersweet tears. George Bailey discovered in a beautiful way that his life had meaning , that his life had value, that he had played a large role in others living a better life, because George had been a part of it. Last Thursday night I traveled south to Nutley, New Jersey for a benefit and tribute to my college suite mate Steve Digregorio. My old roomie is suffering from pancreatic cancer and the community of Nutley had prepared a celebratory fundraiser at the Franklin Steak House. My stomach was churning as I walked through the downstair bar and then up the stairs to the large open hall that was filled with friends, love, and a long view into the past. When I got to top of stairs I took a long deep breath and stepped into the night. A crowd of close to 500 had already gathered to shower their love and appreciation for one of Nutley's favorite sons.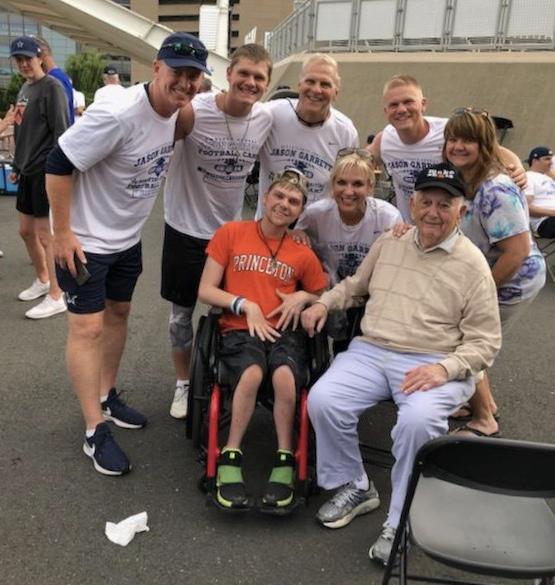 I met Steve in suite 102 of the Benfer dorms at Muhlenberg college in Allentown Pennsylvania on an August afternoon in the year 1979. I was returning for my sophomore year of college and Steve had been on campus for a couple weeks already having gone through freshman orientation and varsity football camp. The fact that myself and this big blond Italian kid from Nutley had been brought together was pure happenstance. If Steve had not been assigned to my suite it is probable we would not have not uttered a word to each other in our years at Muhlenberg. I could tell immediately Steve was not a fall in love at first sight type of guy. As I walked across a pizza box laden living room to shake hands with my new roomie I could sense any respect he was going to have for me was going to be earned. Even though I was arriving back on campus as a sophomore and Steve was a freshman I never felt like I had the upper hand. Steve was going to be a starter on the football team and he had many friends from Nutley who also attended Muhlenberg. It had bee predetermined which fraternity he would be pledging before he reached campus. Myself, on the other hand, was a member of a different fraternity and had a set friends that were totally diffferent then the bonds that Steve had already formed. That first day we shook hands "Hey I'm Steve Digregorio from Nutley New Jersey." Hey I'm Rich Siegel from New Paltz New York." Under my breath I mumbled sarcastically, "just great, I'm living with a Phi Tau football player."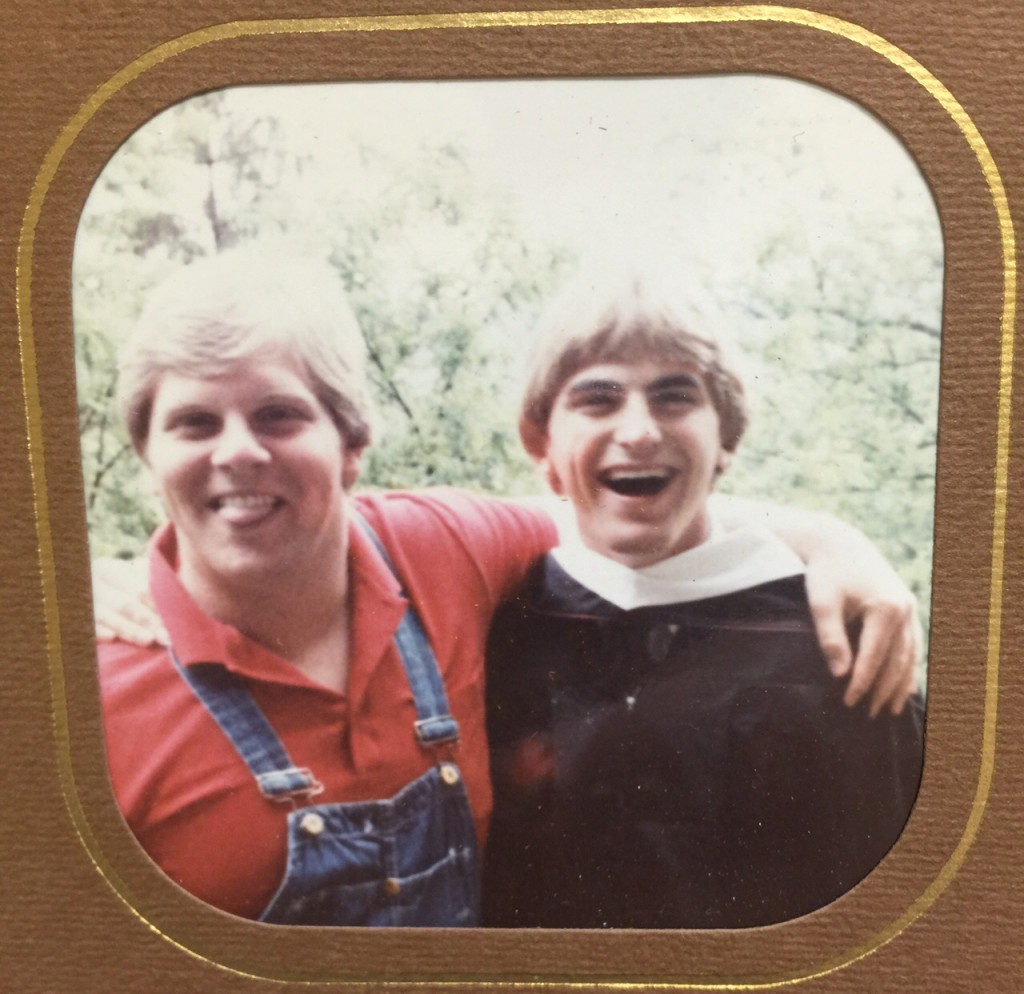 In the beginning Steve stuck with his crowd and I stuck with Rick Greenberg. Our relationship was slow in building with him busy with football in the fall and me busy with basketball in the winter. Once in a while that first year myself and Steve would sit in the living room of our suite and talk for hours. At first our chats centered around sports and coaching philosophies. I still insist privately that much of the credit for Steve's amazing coaching success has to do with my influence but he has steadfastly refused to give me any credit. In turned out we both wanted to be history teachers and coach the respective sports we played in college.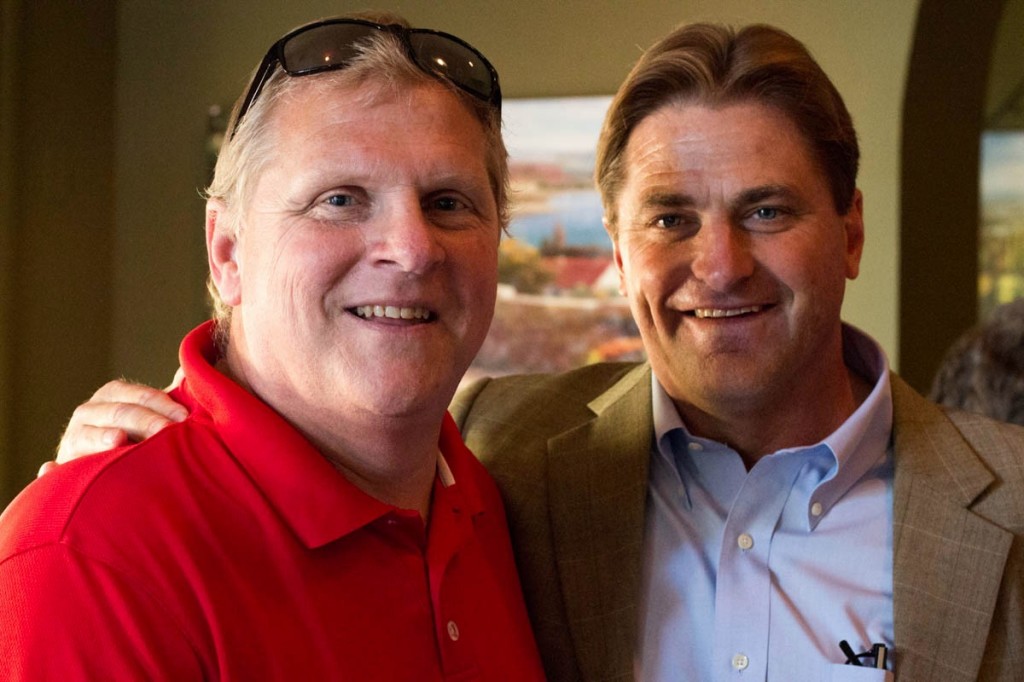 It was slowly but surely that we begrudgingly we gave into each other. Yes, we were members of different frats, his friends weren't my close friends and my friends weren't his close friends, but somehow the two of us were developing an unbreakable connection. The truth is I felt like Steve was my big brother in college. The guy who subtly had my back, and looked after me, and at me, like a worried sibling. The guy standing by his bedroom, shaking his head as I was in the middle of some nefarious escapade. I could read his mind verbatim " this asshole Siegel may never grow up." Despite the pressures of frat brothers expected to live with each other, in the spring of 1980 when it came time to see which five of our suite members were going renew their lease in Benfer, 102 Steve and I were committed to each other.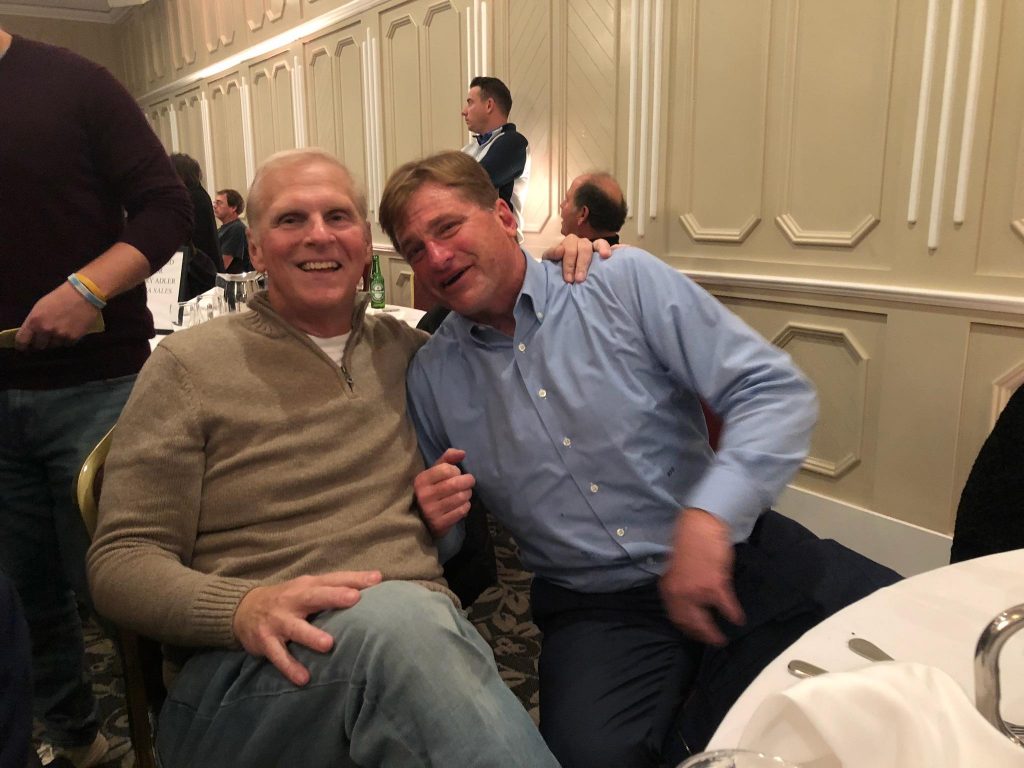 It was in our second year together that I figured out Steve Digregorio and I would be connected throughout our life. We were both history majors. We were both determined we wanted to teach and coach. We would watch games together and talk about how the future teams we were going to coach were going to play with toughness, purpose, and discipline. When it came to sports we were on the same page and when we did disagree Steve usually won the argument. We gave grades to the mutual history professors we had in class and discussed strategies of the coaches we were playing under. Steve's passion for teaching was contagious, it was easy to detect that my roommate was going to spend a lifetime positively impacting student athletes.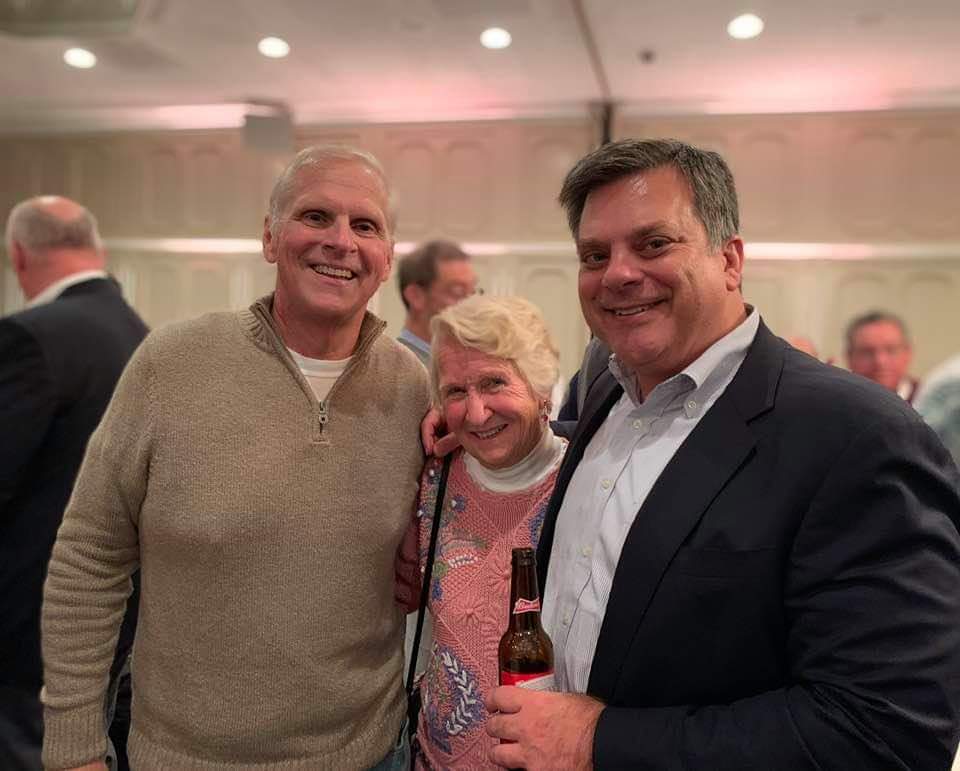 Outside of the suite we went our separate ways. He went to the football field, I went to the basketball court. He went to meetings and meals at Phi Kappa Tau House and I did the same at the TKE fraternity. My junior and senior years different borders, and a litany of co-eds came and went, but myself and Steve remained our ground . There was Wags, Ozzie, Grebby, Kurt Jack, walk-ins Marcus Pintavalle, and Brad Moore. After Wags father died suddenly in the summer of 1981 Freshman Brad Moore was dropped into the lions den. Two upper class football players, two upper class basketball players and the future minister. It was Steve alone who took this poor lamb aside and gave him a pep talk on how to survive his freshman year. Steve's instructions to Brad included how to handle the loose canon that I had turned into "you won't see him often but when you do ignore him," Steve advised the future pastor. Thanks to Steve Brad was able to survive his freshman year in our suite. That's what I heard anyway.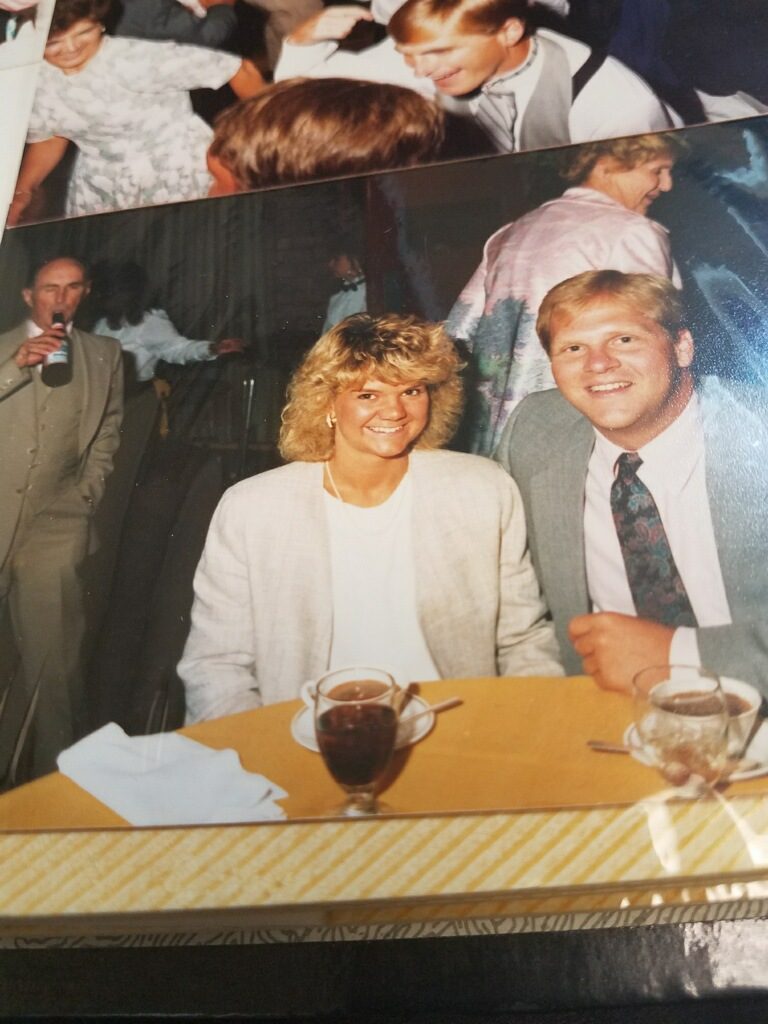 Steve Digregorio graduated from Muhlenberg college in 1983. He immediately hit the ground running getting football assistant coach stints at Hobart and Allegheny Colleges. In his late 80's he was named the backfield coach at Division One Princeton University. At Princeton Steve made lifetime connections in the business, including coaching future Dallas Cowboys Head Coach Jason Garrett and legendary Princeton Tigers basketball coach Pete Carill. Steve also made his home in Princeton N.J. where he still lives with his wife Nadia and their three boys Aaron, Derek, and Zach. In 1997 while coaching at Princeton, our alma mater (Muhlenberg) offered Steve the head football coaching job which he regretfully turned down. Two years later the Head Football Coach at Princeton was let go and my college roomie was out of a job. He tried Wall Street for a few years before he found his way back to his true love, coaching football and teaching history. After a three year tour at Paramus Catholic High School as coach and athletic director the big guy got an opportunity to return home. In 2004 Steve took the job as the Head Football Coach and history teacher at his alma mater Nutley High. I do not believe everyone gets to meet their destiny. But in this case of Steve Digregorio and the town of Nutley always had the kind of connection that was forged in steel. The kind of steel that is born out of love and on occasion can lead to generational bonding.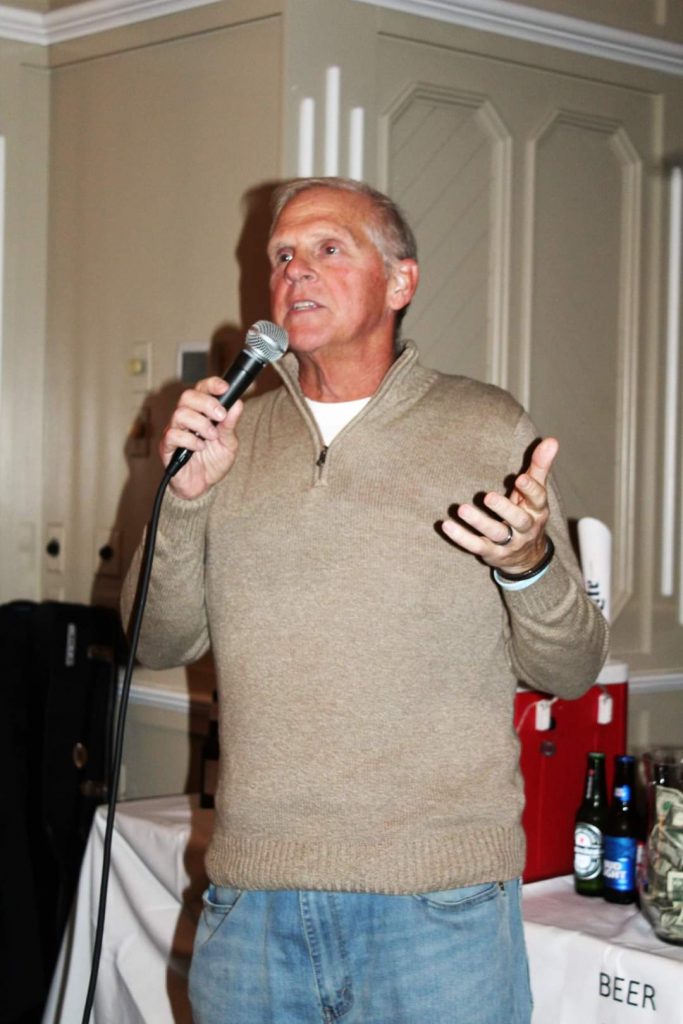 I stood at the top of the stairs in the Franklin Steakhouse as the magic of the moment slammed into me. My old college roommate was very sick and a community was stepping out to show their love and appreciation for the man who meant so much to them. I could see Phil Simms having pictures taken with some guests. I saw some Hall of Fame members of the Muhlenberg 1981 'Cardiac Kulan' football team of which Steve was a starting defensive end. The widow of Frank Marino, the coach of that team was seated in the far corner of the hall. There were many former players and coaches from all of Steve's past coaching and teaching stops. And there was Steve's immediate family scattered among the masses. The bar was open, the food was plentiful, and you could smell the sweet overflow of love.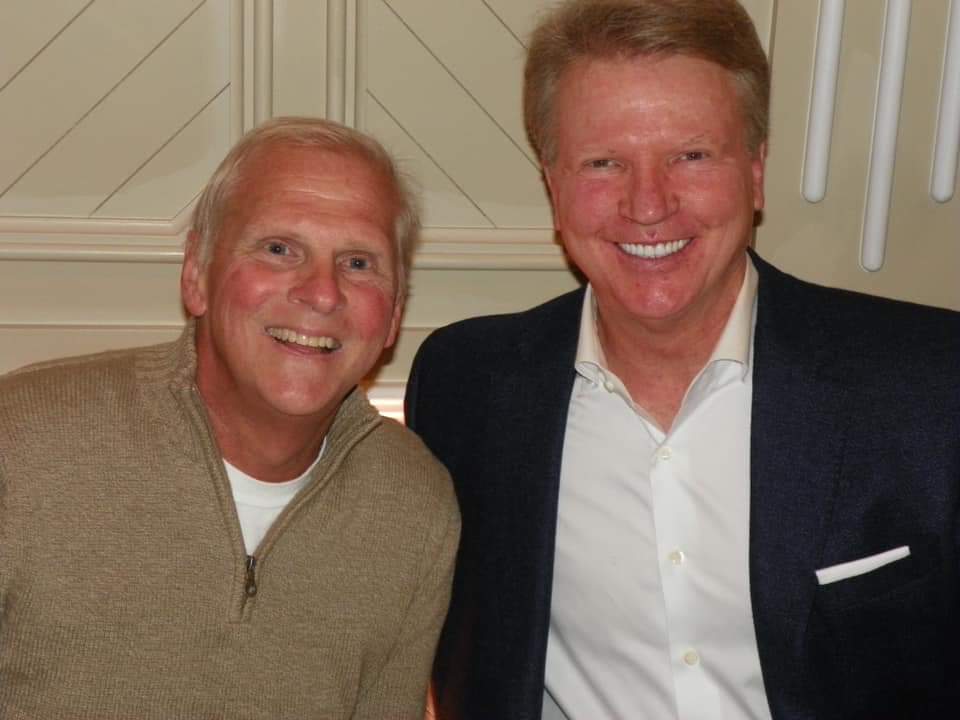 How had all this time passed? How had the kid who I stumbled upon back in 1979 had this big of an impact on this many people? It was obvious Steve has lived a life of purpose and value, a life of integrity that was being celebrated for giving so much more than he ever received. As the speakers told their stories and paid tribute to a man who had touched so many I could only stare ahead and think about how fortunate I was to have been impacted so immensely by my roomie. When the speeches were over I headed to the back bar where some of the Muhlenberg gang had gathered. We shared some old war stories, and mostly laughed about our hair, our stomachs and our golf games. Steve moved around the room smiling, hugging, and shaking hands like the conquering hero home after the victory had been won. On my way out I got to spend a minute alone with the 18 year old I had met 40 years ago. From the first day I met Steve I looked up to him. His keen sense of right and wrong, and his ability to give others the benefit of the doubt impacted me tremendously. I put my arm around him and told him I loved him, and that I felt like the little kid who was so proud of his big brother. Steve Digregorio, the kid from Nutley New Jersey, with the sly gleam in his eyes gave me a long stare with his usual smirk. "Thanks for being here my brother."