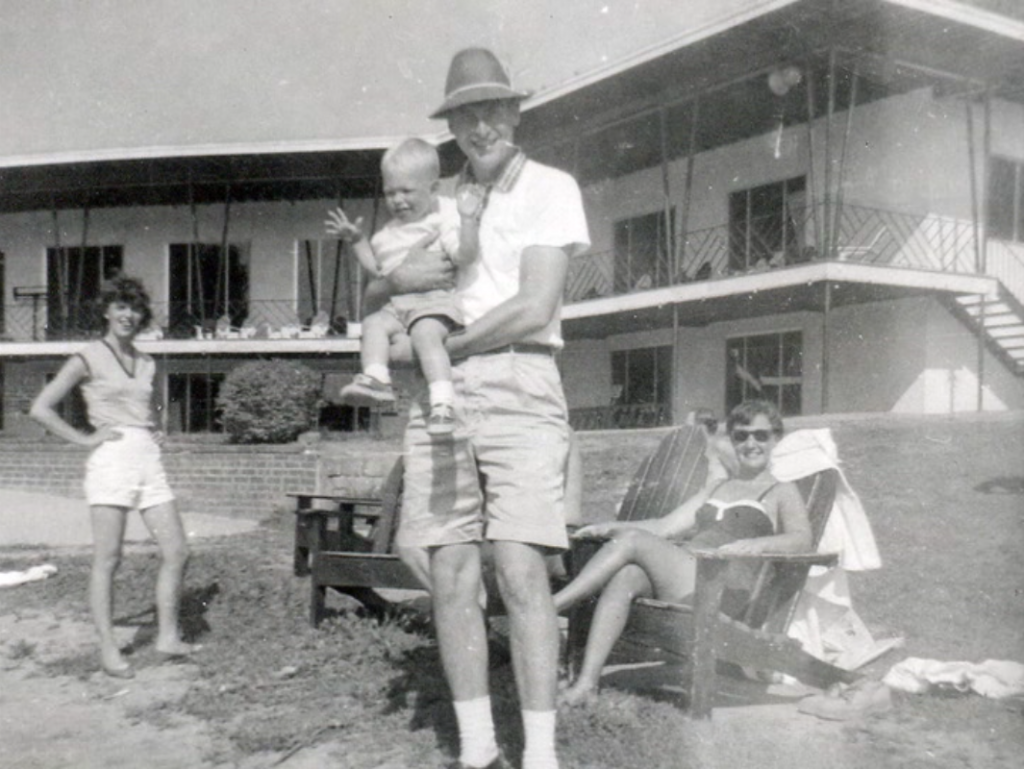 There used to be a ball field on Huguenot street along side Richard Hasbrock's old stone house. At the time I was the star pitcher for the New Paltz Senators. Led by Manager Tom Roach we would go on to win the championship of the New Paltz Little League in the summer of 1972. As the crowd of relatives and friends began to gather that April Saturday afternoon I was on the mound taking my warm-ups. This was an important early season match-up with the rival Red Sox, and for a kid who never wanted to look nervous I was anxious. I kept looking at cars that were pulling into the parking lot to confirm that my father had arrived. So far in my athletic career he had not missed a game and I knew he planned on being on hand for this epic battle of undefeated teams. As I tossed in my final warm up pitch I noticed Mr. Roach making his way to the mound. "Rich you look a bit rattled, are you going to alright kid?" he asked with a concerned look on his face. "I am worried about my dad, he isn't here, and he is never late." Mr. Roach was a great man and in his own way he understood me better than most adults back in the day. "Do you want to see if I can get the umps to delay the game?" "No lets get going, as the tears started running down my cheeks." The hardball came back from my catcher Wayne Elliot and for the first time I was about to go to war without my dad looking on. The Senators got a big win that day and I can recall after every pitch looking to the parking lot for my Dad. At the family dinner that night I was not buying any of my dad's excuses for missing the game. He had gotten "tied up" at the golf course, and whether on purpose, or not, he taught me a valuable lesson. "Rich, they say a male doesn't become a man officially until he no longer depends on his father. "Today you took your first step to being on your own."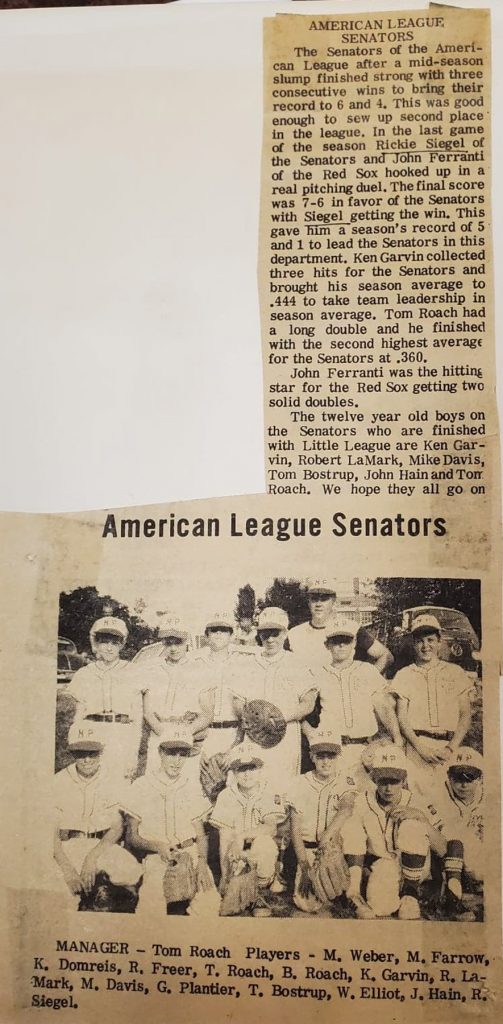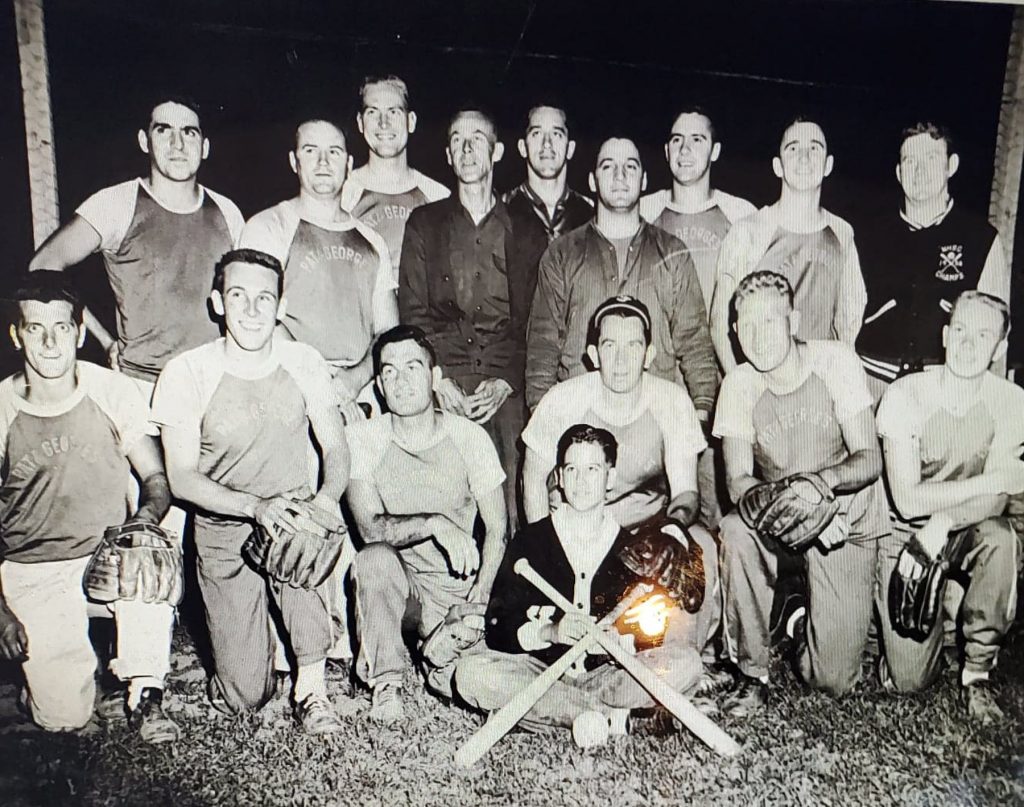 My dad had a unique way of teaching me lessons even while he came up short of being a perfect role model. "Being there is 95% of the battle." "Don't recreate where you educate." "Remember, the students are the enemy." "Alcohol is a false friend." "Never make a putt you don't need." (I don't think I ever had one of those.) "You can't score points if you're a good passer." "Take what you need and leave the rest." Of course all of his sayings were tongue in cheek funny lines that he used to poke at himself and to make sure I didn't get confused between right and wrong. He did recreate where he educated. He never met a kid he didn't try to help. Alcohol may have been his best friend. He use to tell me directly, "pass the ball once in a while." Randy always took what he needed then some, especially at all you can eat buffets. The part about showing up was what my dad was the best at. Wherever I was in life I could usually find my dad looking on with a passionate eye. From Little league, to high school games, to my games at Muhlenberg, to caddying for me in golf tournaments, to my children's birth, Randy was there. He usually had a cup in his hand and sometimes a friend he picked up along the way. There was a night in Bethleham Pa. we were playing our arch rivals Moravian in their gym my senior year. The place was packed and my dad had found a seat behind our bench. As we went out for the opening tap I took a glance up int the crowd and saw one of my dad's Middle School teacher's sitting alone in the back row. I forgave him for that indiscretion a long time ago, but I let him know I knew and we never discussed it again.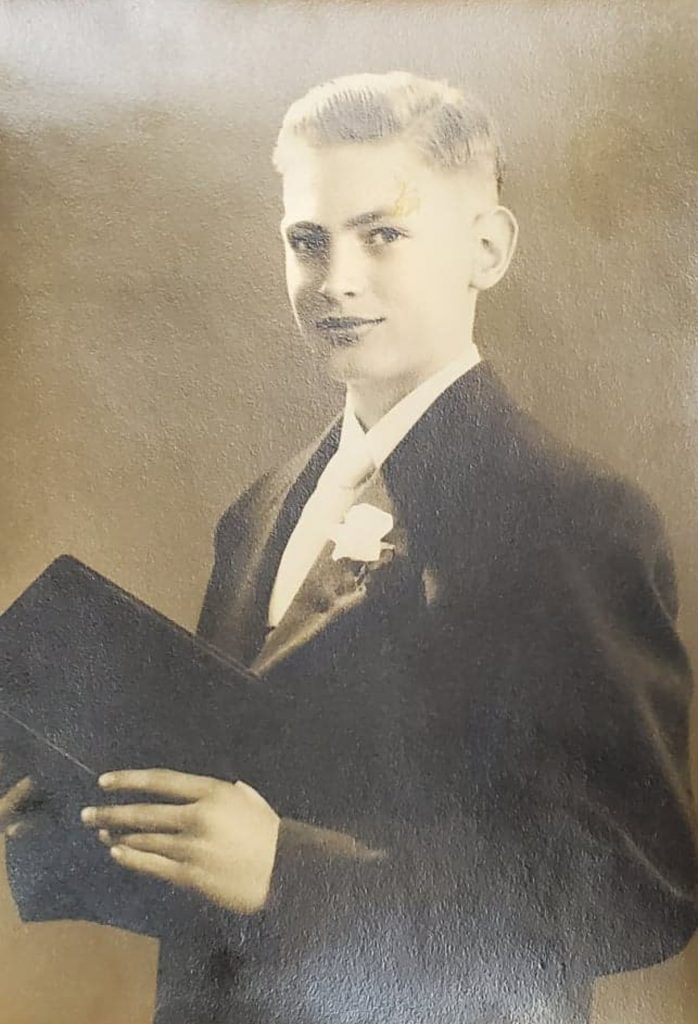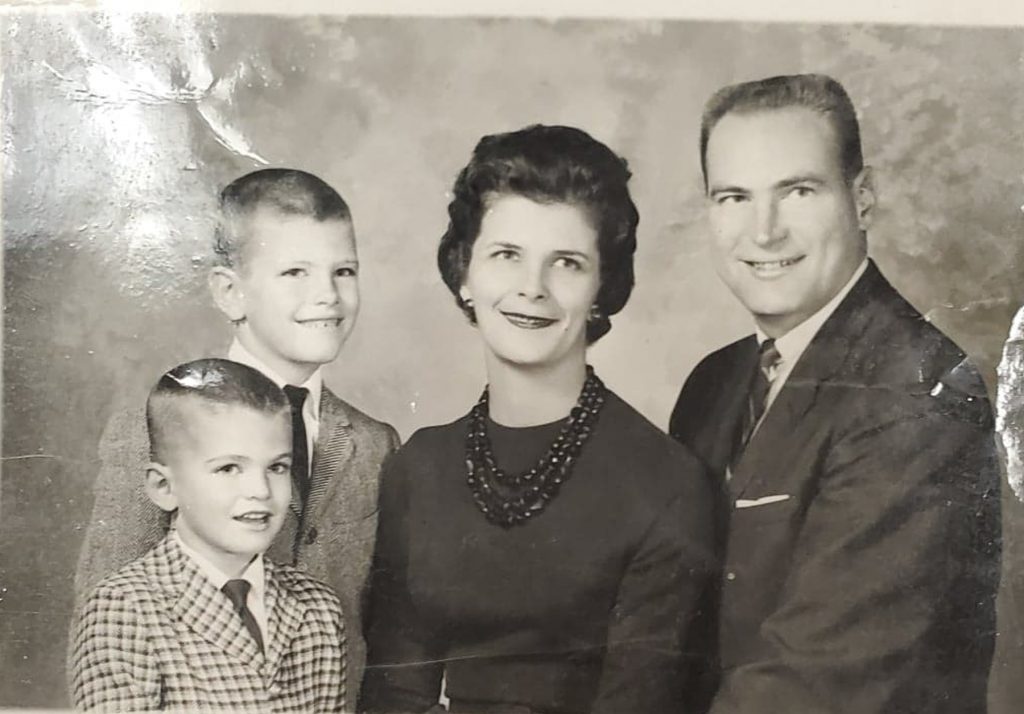 The last couple of years my dad struggled with his health. Whatever bad habits he embraced caught up with him and it was obvious he was tired of living. As good he had been at being there his whole life, in the last fews years he was a prisoner in his home. He had lost his appetite, (for both food and booze), he didn't feel right and all he wanted to was watch sports on television and sleep. Still, on Sunday afternoons I would pull my car into the old homestead and wait in the driveway as he made his slow walk to the car. Once he got himself into the car it was our time. Being the opportunist that I am I took advantage of these outings to pick the old man's brain. Randy was a creature of old habits and they died hard for him. Each time he entered the car I took a guess of how far we would get before the obnoxious ringing would make him realize he had to put on his seatbelt. Once he buckled up I was confident that the rest of the adventure would be fine. The last time we went out together it was to the Mountain Brauhaus and the conversation ended up to be about "forgiveness." "Dad you needed to be forgiven a lot, but you definitely held grudges and seemed to struggle forgiving people," I said with a wink. "Forgiveness is for the weak, when someone intentionally did me wrong I was not going to give them any second chances," he responded firmly. "But dad you have been forgiven for the mistakes you made along the way?" I challenged him. "That's different, family can get two or three chances, you really don't have a choice."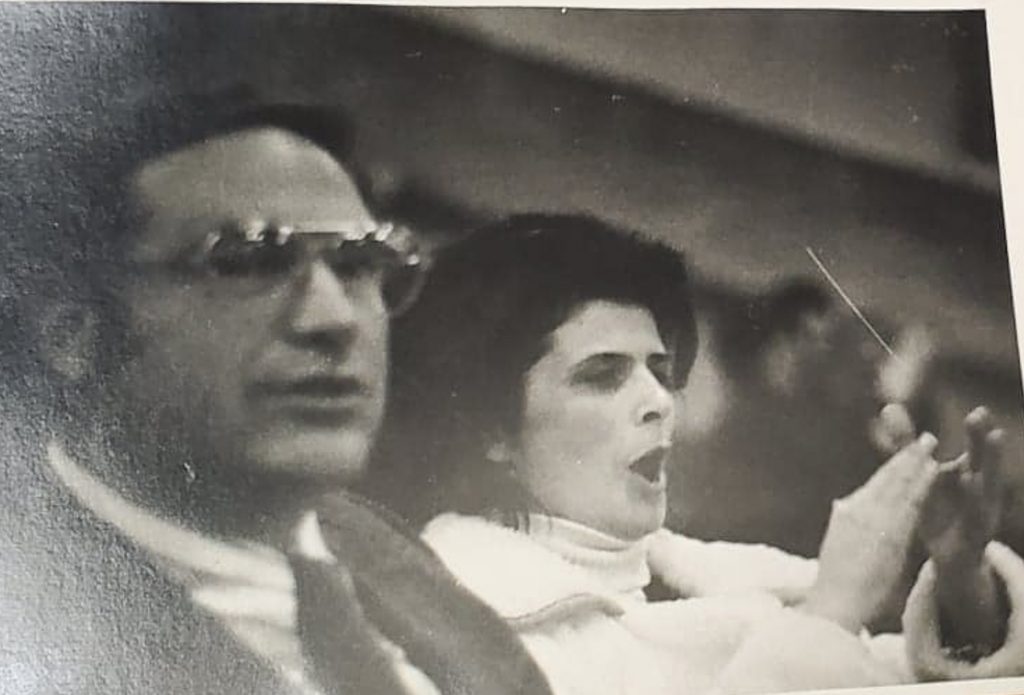 Most of his coarse exterior came out his days of growing up on the streets of Brooklyn during the depression. He never talked much of his youth, or his childhood days growing up in the city. It was when I was growing up in New Paltz and was an above average High School athlete that he would express some regret of not being attached to a community in his youth. "If my parents sent me up to New Paltz to live with my grandparents like they did with my sister I would have been a high school superstar." It is a true fact my father was a great athlete. He was a natural at any sport he attempted. For a guy with a 6″4′ frame he could play a smooth shortstop, or hit the open 20 foot jump shot (not much jump shooting in his day), or shoot 69 on the golf course. Randy wasn't always humble, but he was about his athletic prowess. "When I came up to New Paltz College I had so much fun, sports became a secondary thing. I was the best player on the basketball and baseball teams but I got thrown off both of them for breaking curfew numerous times." "Did you ever feel bad about squandering your God given talents?" I asked him seriously one night and it brought a smirk to his face. "No not really, when you looked like I did at 19 athletics were ok, but never a priority." That was my dad, a contradiction in every way. A guy from the rough part of town, who, with his size, talent, and good looks made life look easy.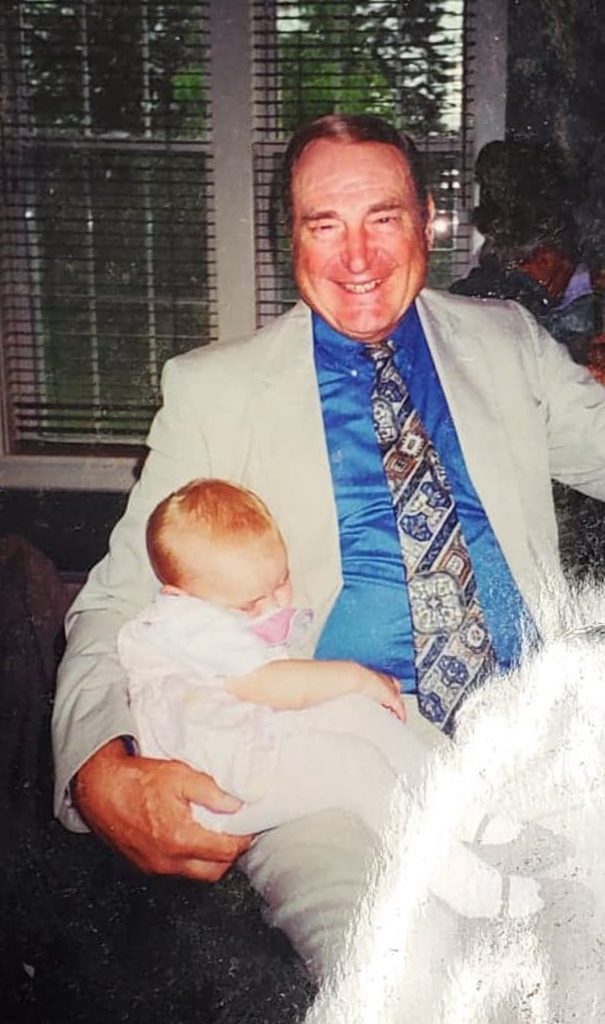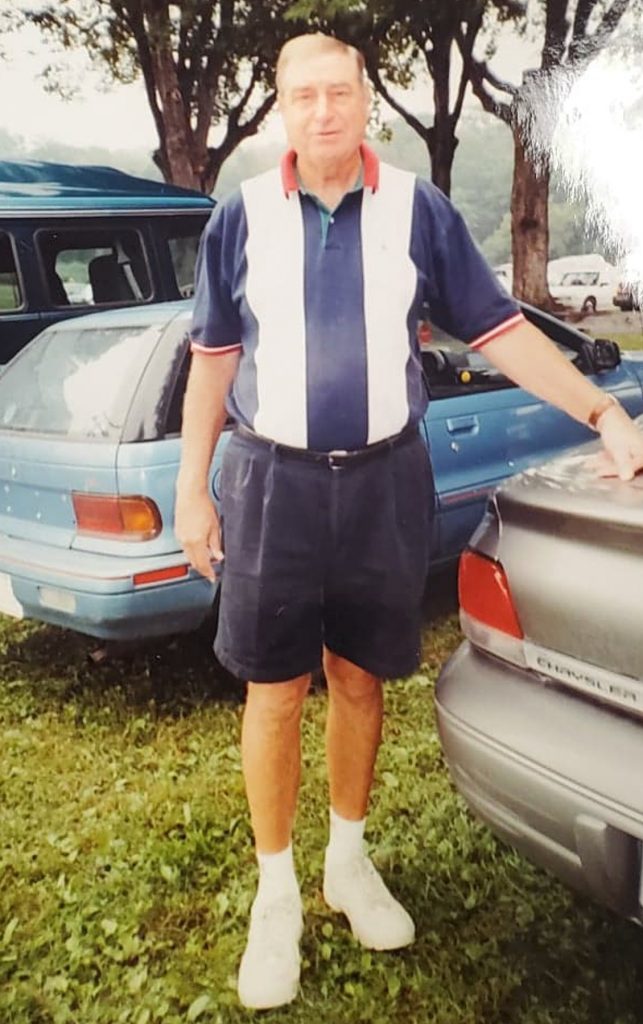 Everyone has some type of relationship with their father. Myself and my dad were close, more like friends than father and son. There were times when we were best friends, and there were times we did not speak for weeks at a time. When I was an adolescent I looked up to by dad with both respect and fear. It was around the time I was in college that we were more like brothers then anything else. We played so much golf together that I started calling him Randy. I would compete with and against him like he was one of the guys. I received many a hard stare when me and my father were in the same foursome and once in a while in the heat of battle I would let out a sincere "Fuck You Dad," or even "Fuck You Randy." As the years moved on we probably became too close and it was me who struggled finding that balance between my father being my buddy and my dad. Later in my own life I realized I had become far too judgemental of my dad to be his friend. I badgered him about all kinds of things: he drank too much, he was too blue collar, his lifestyle habits, and mostly I harped on him about his lack of ambition. Within the last year I made an attempt to apologize for being hard on him regarding some of his decisions. It was begrudgingly that he accepted my apology and then in true Randy fashion he gave his 60 year old son a tongue lashing. "You were a pain in my ass. Ambition is for the young. I was a kid who came from nothing and did just fine in this world. I made my choices, I hope your daughters don't judge you the way you did me.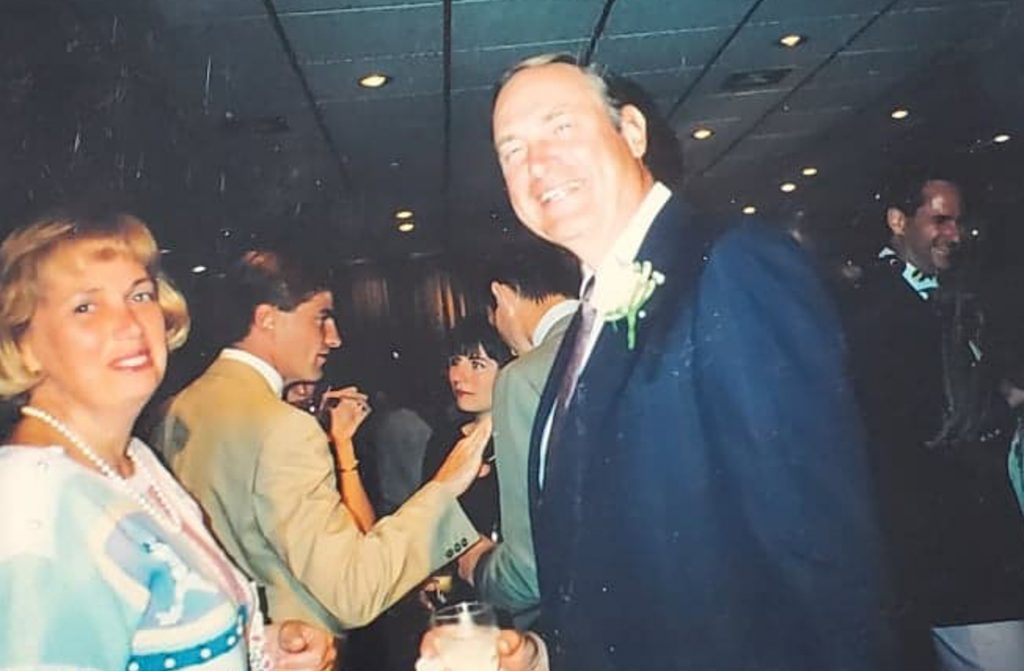 My dad was always larger than life to me. Unlike myself, Randy was not introspective. He had a natural way of making life simple. He saw himself as a kid who didn't have high expectations for his life but found a family, success, and happiness when he came to New Paltz in 1951. He built a life, that as a kid, he admitted he could not have imagined when he lived in a Brooklyn flat that didn't have heat. He found a beautiful bride, had a long accomplished career in education, constructed a house on a Mountain Rest Road, played more golf and drank more gin than anyone I have ever known. But there was never a doubt that his pride and joy in this life were my brother Gary and myself. The fact that my dad attended graduation at Brown University and Muhlenberg College for his respective sons was in his words, "my best achievement." My brother Gary and I knew we were loved and going to get the opportunities to make hay in this life. I never lose sight of my dad pitching golf balls behind the campus school little league field during my games. I hear him letting out a groan after I missed a short putt while leading the Ulster County Golf Championship. I see my dad in the grill room at Bay Hill sharing a cocktail with Arnold Palmer. I look back into the past when he was young and his nickname was "Sharkey" sauntering in Pat and Georges's with his varsity jacket on. He was the only person I ever measured myself against. He was the person who was by my side the most and when he wasn't I wished he was. I wanted him to be part of everything I experienced. Today I feel like that 12 year old boy on the pitchers mound checking the parking lot.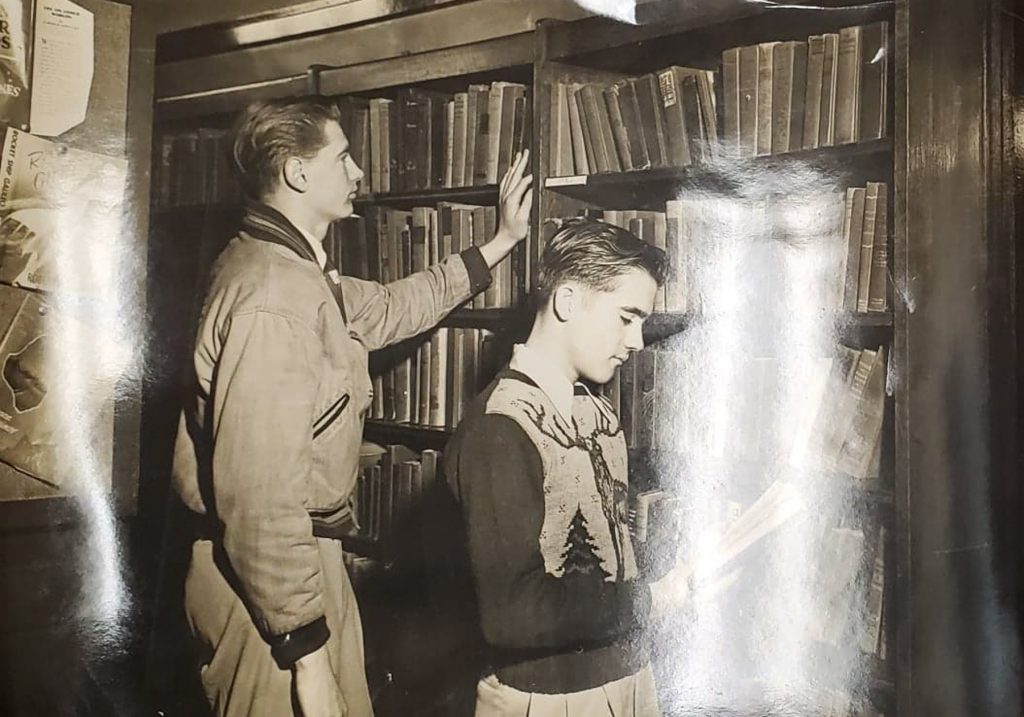 Sunday the movers were going to do the final clean out of the house I grew up in before it goes on the market. My brother and sister in law (Judy) had been busy all week going through the old boxes filled with memories. I am not a good griever, and I've never had much patience for looking through old diaries or my report cards from the Kindergarten. But on this Friday afternoon my wife (Donna) convinced me to drive down to my parents house for a final walk through and farewell. I called my daughter (Mary Kate), not expecting a yes, and said "I'm driving down to grandpa"s to maybe grab one last souvenir, want to come?" "OK, I'll go with you," she responded to my pleasant surprise. The circle of life was rotating right in front of my misty eyes. I looked at my daughter walking around the house taking a couple pictures off the wall, a painting she liked, and at last grandpa's big television. There was my daughter, beautiful, smart, ambitious, with her whole life staring at her. Finally, the story line was obvious. My dad had come up being a gang member punk from the streets of Bushwick Brooklyn. He found his Shangri-La; a home in New Paltz and began to build a life, I am sure as a child he didn't think was possible. He knew he a had given me and my brother a chance to climb the ladder. And Gary and myself knew our kids and their kids had been, and will continue to be afforded a foundation to chase whatever dream they dream. Myself and MK hopped back in the car and started back over the mountain in silence. It was the goodbye that I know brought a smile to the big guy's face.