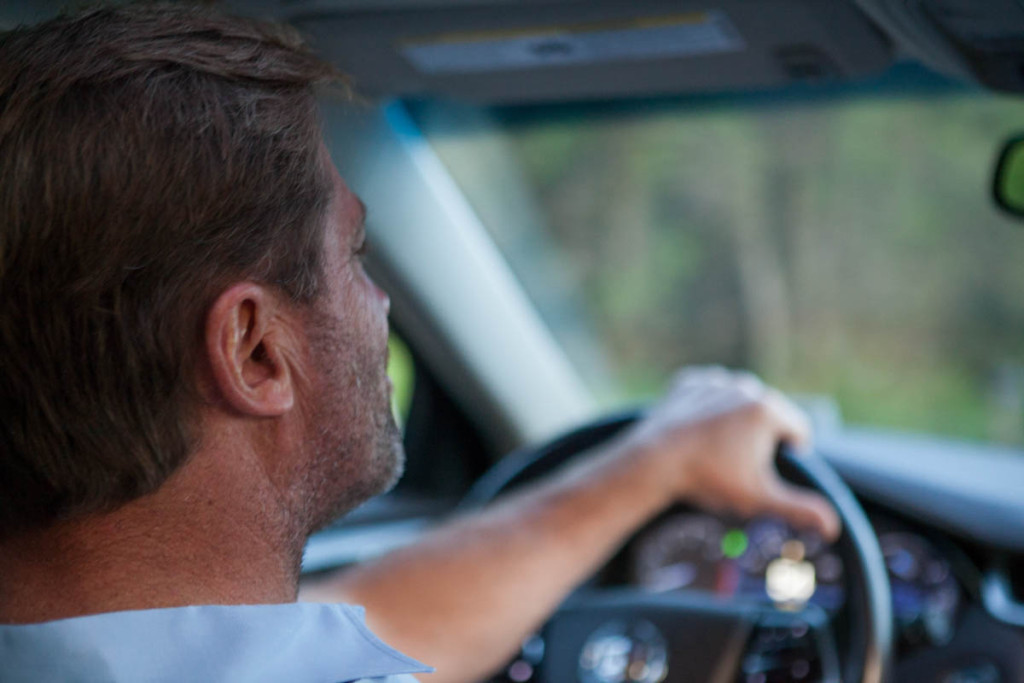 Easter Sunday – April 12 2020. As I turned off Emerson Street onto to Lucas Avenue the sun in my eyes was so bright I could not focus on the wonders of spring that were surrounding me. It was Easter weekend, Masters week, and in the northeast these two events marked the traditional end of winter and a welcoming to the beautiful rebirth of our tired souls. But these days nothing feels like the old days, or anything close to traditional. We are living in a new world that no one can recognize or figure out. The roadways of uptown Kingston are vacant with the exception of a few watchful eyes that I uniformly call the "social distancing police ". We are experiencing a lifestyle to which none of us could have imagined. Our society is built on hard work, ambition, going to our jobs, being productive, and climbing the proverbial ladder of life. Now we are delegated to being quarantined with our families, and our thoughts, for God only knows how long.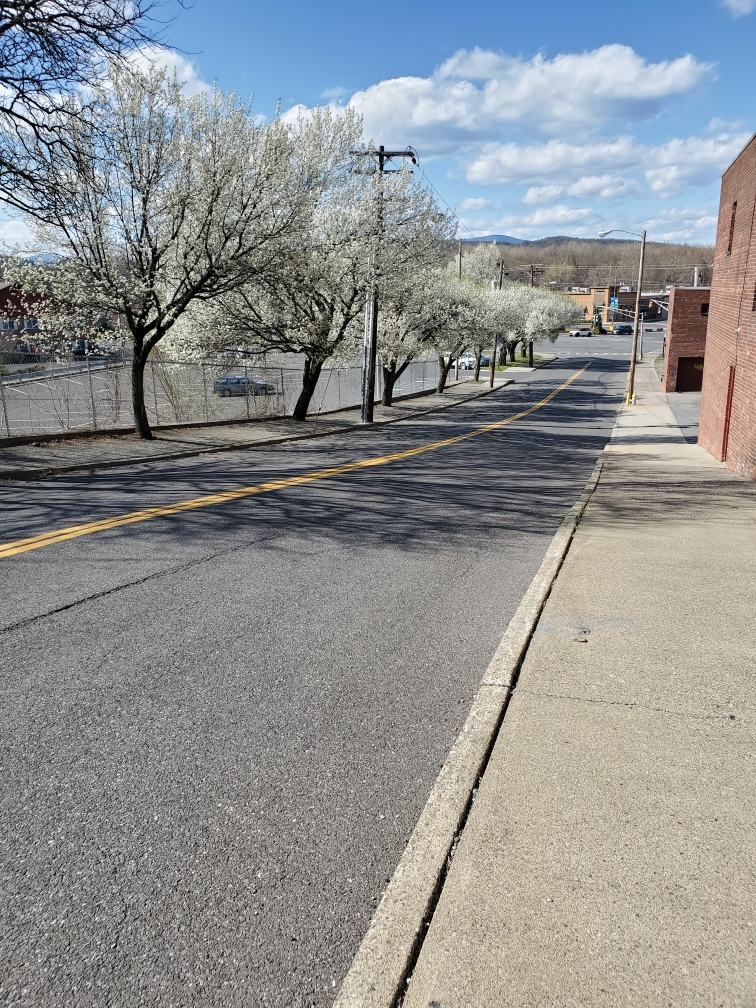 Back to my drive.  The radiant April sun is giving me a reminder that spring is here after what could be described as a mild northeast winter. Today Kingston was showing off the vivid colors of a region coming into full blossom. The yellow forsythias and the pure white blossoms of the cherry trees were having a proud moment.  Despite a beautiful feeling of calm and rebirth there was an underlying uneasiness that was evident as I turned my car into Flower Hill  and got my head straight for another evening of quarantining. We are smack in the middle of the biggest global pandemic that the earth has seen in over 100 years. I happen to be living in New York state where 35% of all the cases of  Coronavirus in the United States have appeared. Like most of the country, only essential workers are allowed out, and the county building, schools, along with all restaurants and bars are closed. Everything and everybody are moving at a slower pace. People are keeping their social distance and then some. Even automobiles seem to be distancing themselves from each other. I swung my car up the steep driveway, pulled into my garage and got ready for night 26 of hibernation.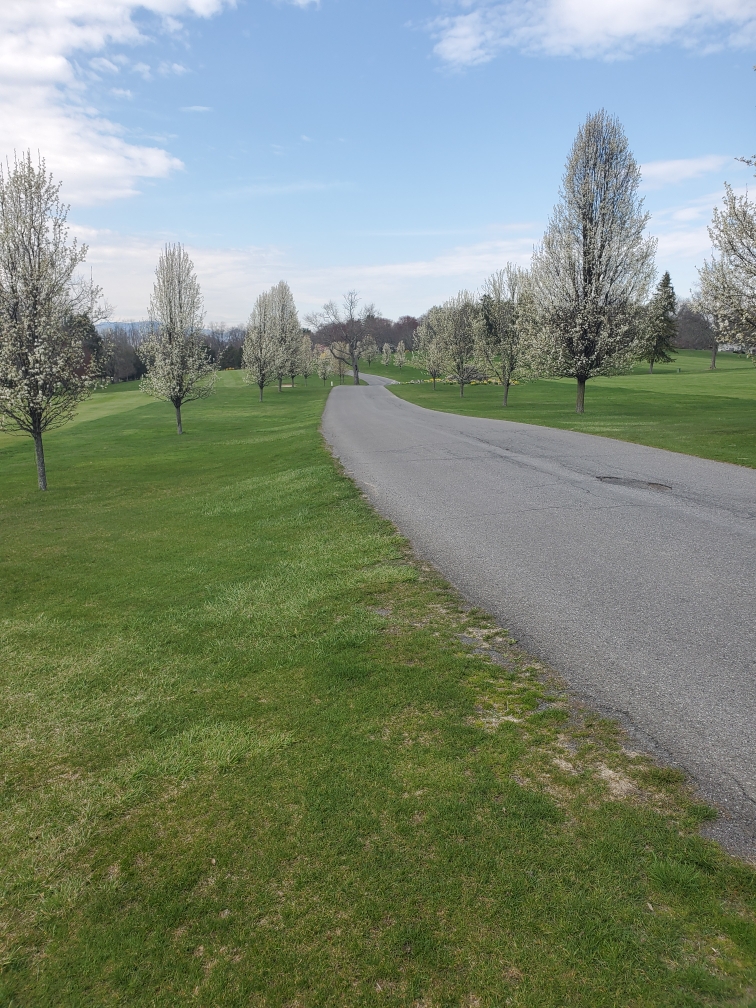 My mind has been working overtime since February trying to establish what the landscape will look like after this work and social embargo are lifted. The balancing game between the health of our citizenship and the consequences  to our pocketbooks. After all this settles we will argue if we overreacted to this virus or we didn't quarantine long enough. I find myself in a moment of time I could not have imagined. I have been practically alone in my office on the phone most of the last three weeks  with my accountant, lawyer, banker, employee or client. The thrust of my efforts have been directed to getting a small business loan (evolving into a grant) from the federal government. The once big bad self-proclaimed rugged individual was now turning to the government for a bailout. If proof was needed that I put money ahead of principal I am demonstrating it daily. lol. My application for the payout is legitimate and I should fit right into the category of businesses that are prime for assistance. I can't help but recognize the irony of me taking a government handout. I will not be at all ashamed when I am waving around that big check courtesy of Uncle Sam.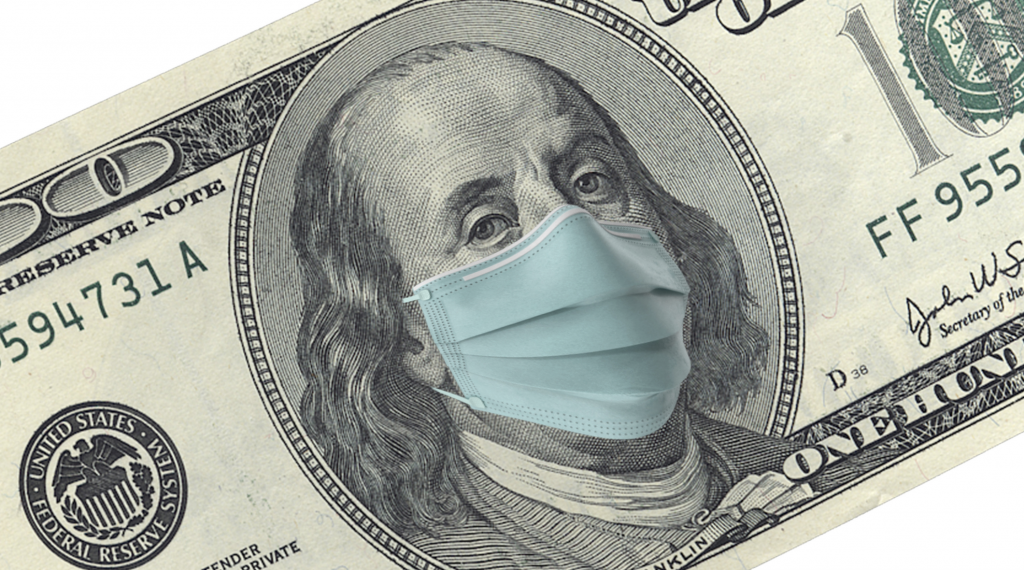 The last couple of weeks I have been acting very much like a socialist. Approximately every 30 minutes I am on the phone with my accountant or banker checking on the status of my stimulus check. On the other hand the capitalist in me has been thinking about what the climate will be like after the country opens back up. Hopefully by May 1 we will be taking the first step to returning to some sort of normalcy. What will be the consequences of the lifestyle changes we are all enduring? How long will it take before consumers resume their pre Coronavirus spending? Will patrons flock back to what are now deserted restaurant? Will employees be able to return to their place of work and be efficient?  Will employers find less was more during the shutdown and downsize the space they occupy and keep on only "essential workers?" It is apparent to me that this virus will end up acting as a cleanser which will unfortunately wash away a portion of the weaker links in our society. The businesses that had been struggling before the shutdown will not re-open.  It is a time each individual should be evaluating their worth and re-committing to making sure their employer's recognize their value. My mom use to say to me when I was a boy "Richard, when things gets tough the cream will rise to the top."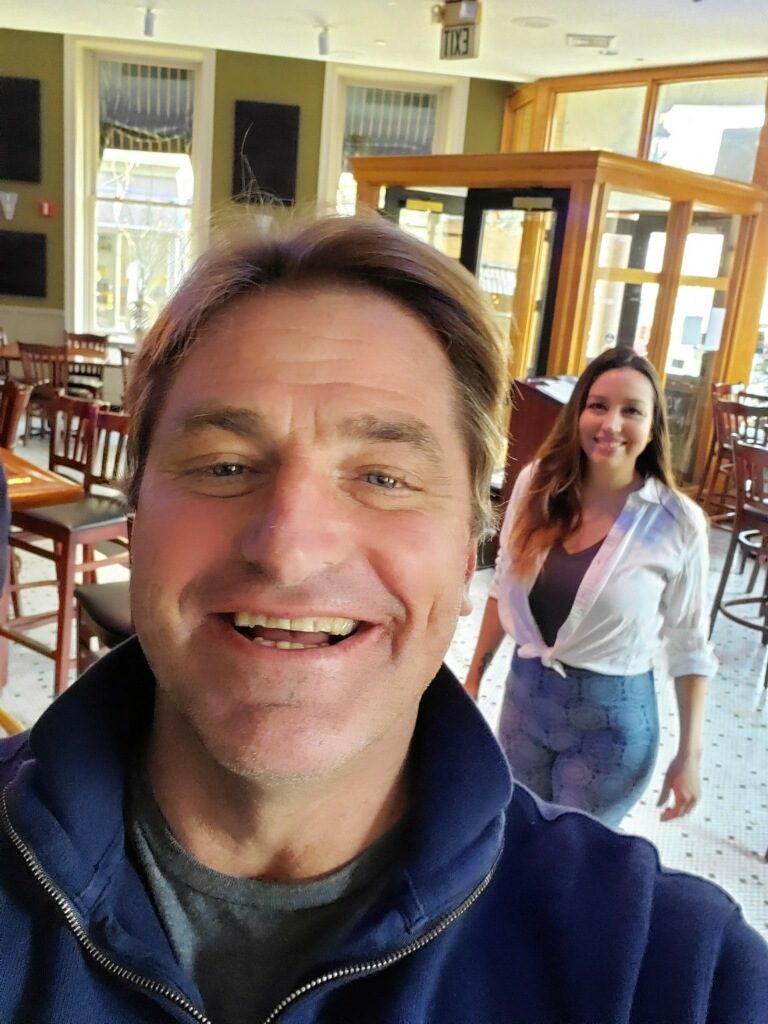 With or without a pandemic, Sunday is a night for reflection. This particular Sunday is traditionally the last day of the Masters and this year it also happens to be Easter. In past years by 7:00 pm on this day I have played a round of golf, watched the green jacket slipped on to a new champion, and am walking my dad to the car after a great day of eating, drinking and watching the Masters. I pulled into my driveway Easter Sunday night after waiting two hours in a restaurant to take home my holiday ham dinner. My daughters have been safe and healthy in their respectful hide aways of Hilton Head, and downtown Kingston. My wife, who is a Physician Assistant, was at her home away from home (office). The Masters was cancelled and my dad was in a nursing home recovering from a long illness.  I plopped into my recliner, shut off the television and began to write a story about what I was making of this whole situation and try to find perspective. The truth is, as you can tell from the first four paragraphs, I was struggling to find the motivation for my story.  In the big scheme of history and our lifetime what was going to be the impact of this pandemic that has been the worst the world has seen in 100 years? As I sat alone searching for an angle, something different than what has already been said, Donna arrived home and walked up the stairs to the living room. "Your dad is gone," was all she said.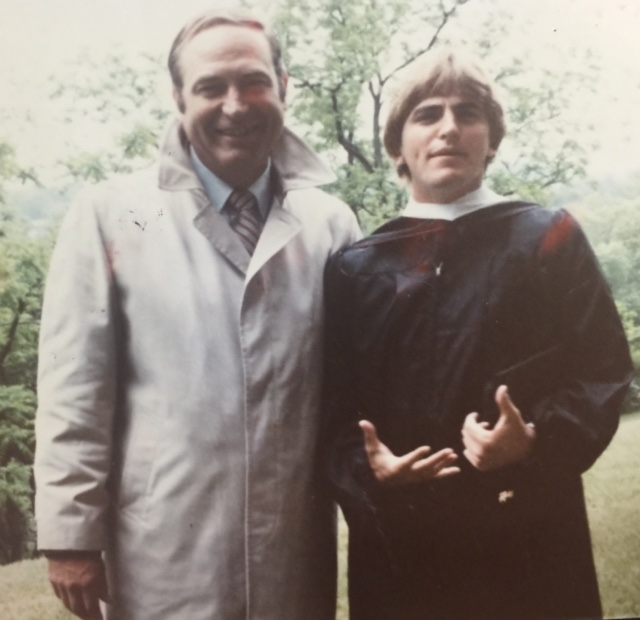 Flashback to Monday, March 2. I finally got my butt off the bar stool at the Egg's nest. I had run into an old high school friend and we enjoyed dinner and lots of reminiscing at the bar. I was coming from my dad's house which  turned out to be the last time I would ever see him. He had not been well for a few years now, but still living alone in the house I grew up in. He was planning on a doctor's visit the next day and then possibly going into the hospital for a series of tests. As I left my dad's house and heading over the mountain to High Falls I could feel myself coming down with something. That didn't stop me from having several libations and over staying my welcome . I ended up in bed the next day with a flu (not the coronavirus) that kept me laid up for the two weeks before the government shutdown was imposed on March 16. Meanwhile on March 3 my dad was checked into the hospital and diagnosed with congestive heart failure and shortly after sent to a nursing home for rehabilitation. My father was ill and I don't believe the Coronavirus killed him but I do believe the circumstances escalated his death. I finally said goodbye to my friend at the bar and stepped out into the cold March air. I remember thinking 'buckle up Rich, the road ahead was going to be very bumpy.'