The hand glider appeared like a stealth bomber emerging from a sea of the most spectacular green. It is the third week of May in upstate New York and for the first time of 2019 I could feel summer creeping in. Myself, along with two companions were cruising along Rt. 17 East which runs along side the Beaverkill River. We were on our way to Ithaca College to watch my youngest daughter Mary Kate walk across the stage that connected adolescence to adulthood. As I observed the the profusion of fly fishermen casting their lines into fast running waters my mind slowed to a quiet reflection. How had this moment in time come so quickly? A moment I secretly had thirsted for. My older daughter, Laura, graduated last year from Florida State and was visiting from Atlanta where she has started her career in advertising. Both of my daughters would soon be four year college graduates empty of debt. In one way I was euphoric, thinking that this day would never became a reality. In another way I was saddened that the occasion arrived so quickly. Yesterday I was carrying my baby girls in car seats and today was the start to a celebration that had all to do about them not being dependent of their mom and dad anymore. I battled my nostalgia in order to fully focus on giving Mary Kate's graduation the joyous attention it deserved.
The day of my second daughter's graduation that I had had kept in the recesses of my mind for 20 years was less than 24 hours away. We pulled up in front of the house in Ithaca Mary Kate had lived in for the past two years. Both my girls were independent well educated adults taking on life with a vigor that my wife and I were very proud of. The girls have learned so many of life's lessons from Donna. They understand how important it is to have their own career, to be ambitious, to be hard working , to have passion, and not to put all their eggs in a man's basket. Mary Kate and Laura have observed their mother not settling for anything less than chasing and achieving her own dreams. They were brought up by a woman who had never been satisfied with being Mrs. Donna Siegel cheerleader for her husband. As we got out of our vehicle at 22 Hudson Street Mary Kate was lounging on a chair with some variance of an alcoholic beverage in her hand. We had barely gotten close enough to give her an embrace before my baby girl was barking out orders. "It is about time you got here. Stay in the car we have lots of parties to go to." Mary Kate hopped in the back where her and Laura exchanged a bunch of hugs and giggles. Before 30 seconds had past we were driving off into the western New York sunshine.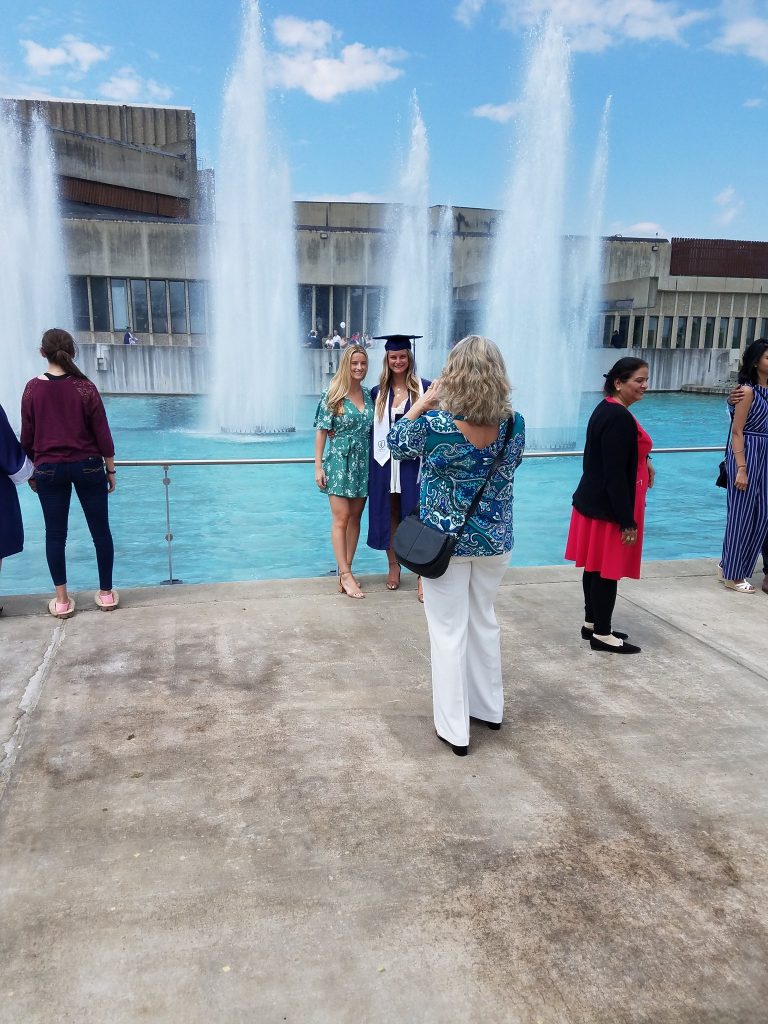 Two sets of Mary Kate's roomies parents rented a house for the week-end to make the commencement festivities more comfortable. It was the day before the commencement and the Vallees and Ryans had their week-end getaway place ready for a feast of food and drink. The parents of the five girls Mary Kate shared a house with in her time at Ithaca, and all the graduates siblings gathered for a private celebration. Between laughs and conversation I thought back to my own college graduation some 37 years ago. The year was 1982, the place was Muhlenberg College in Allentown Pennsylvania. It was a rainy day which brought the convocation inside to Memorial Hall, the place I had spent much of my time at Muhlenberg running around the basketball court. I remember it as a very melancholy day with minimal fanfare.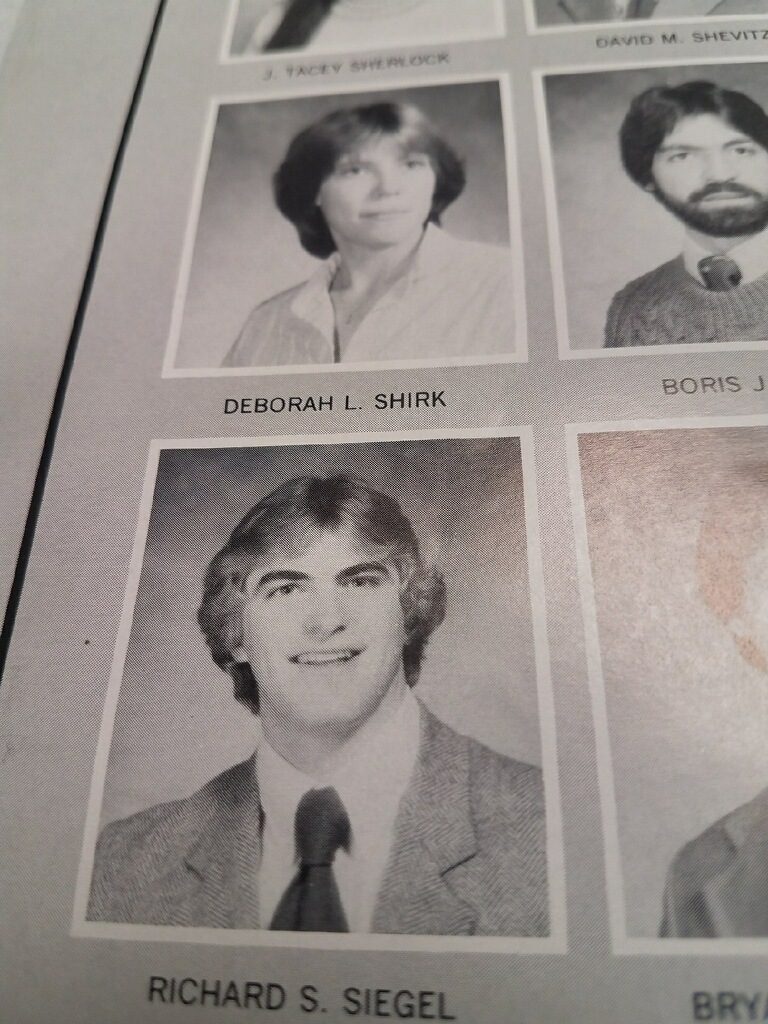 I sat next to Debbie Shirk who was one of the first girls I had met when I arrived (after blowing off freshman orientation) on campus in the fall of 1978. The celebration for my graduation was much simpler than the one I was currently experiencing in Ithaca. After listening to some world renowned economist give a speech that I would not remember a word of, my parents, myself and my second mom Sue Dorado drove off to a quiet dinner on our way back to New York. I recall thinking on that ride back to my hometown that I was leaving Allentown a different person than the scared insecure 18 year who timidly arrived at Muhlenberg four years prior.. Once I had received my degree in history I felt more relieved than celebratory. I had no job, not a real plan, but somewhere on that drive home I understood I had completed a step that brought me to the true beginning of my life.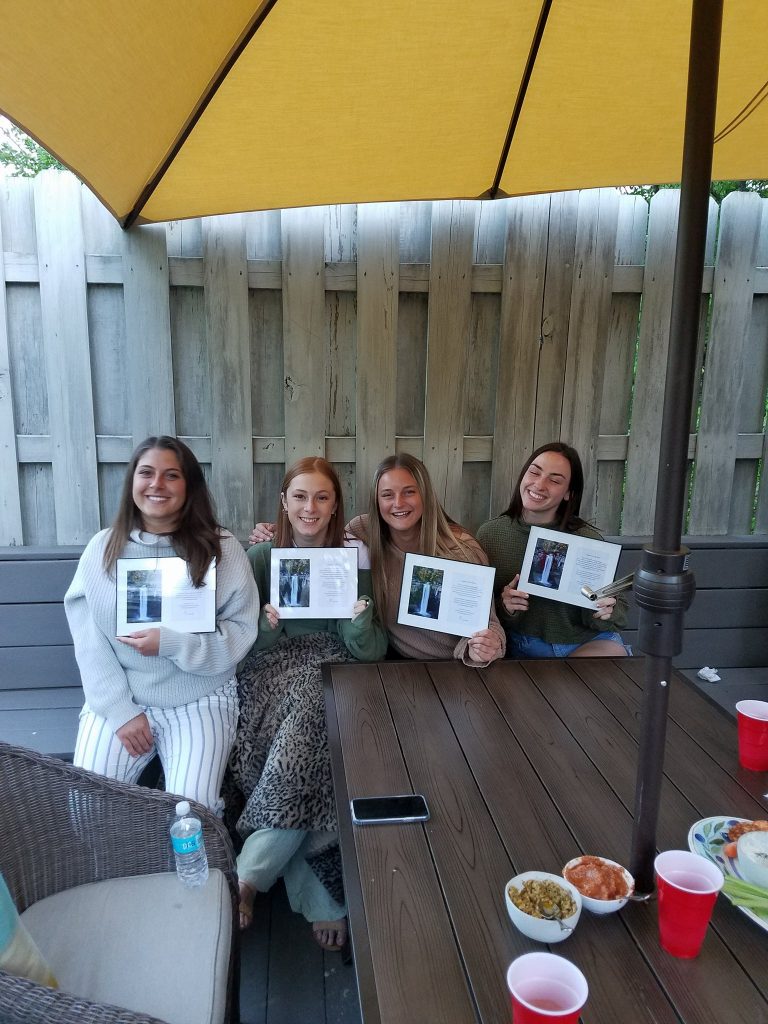 Back to the present, the alarm was going off in the downtown Ithaca Marriot. It was a sound that I correlated with late night ping pong, beer pong, and eventually closing the downstairs bar. The college had moved the graduation up to 8:30 am and I was now a victim of the college's lack of respect for a hung over old men. The actual wake-up call was tougher than I anticipated. But like every meaningful event of my life, a long night was not going to prevent me from heeding the call. On an unusually beautiful but warm Ithaca day, myself, Donna, and Laura marched into a sea of 20,000 to witness Mary Kate's goal of obtaining a four year degree come to attrition. Of course, not to imply we ever had any doubts. High atop a hill overlooking the gridiron and Lake Cayuga I was ready to take in the moment.
Surrounded by proud parents and relatives I observed the diversity that was the pointed direction of America in the year 2019. I thought about how far America had come as women of color sang the national anthem and delivered the key note address. This was followed by Shirley Collado, the president of the college, handing the undergraduates a piece of paper whose meaning and substance will continue to evolve. The message was ringing through to me as I stood in the shade without a soul behind me. The road to all things in life starts with education. A formal education is truly the great equalizer in our society. Standing as high I could in the Ithaca Stadium my thoughts seemed to make more sense. Education is the best gift a parent can give their child, and sometimes for parents coming out of poverty it is the only gift.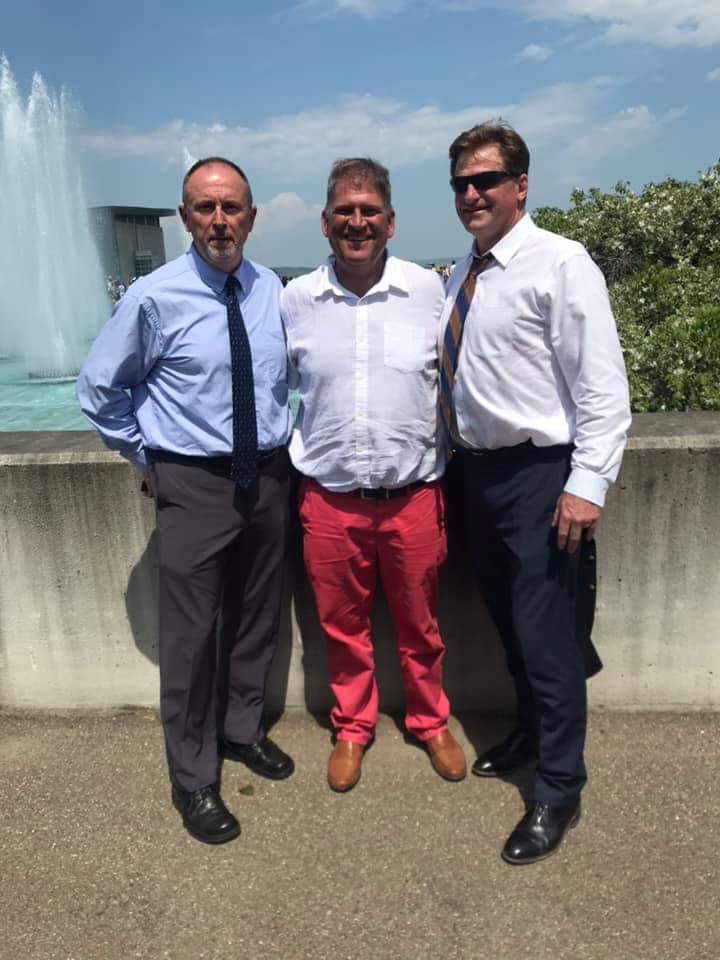 Following the pomp and circumstance came hugs, pictures, and sharing of conquests with students and parents alike. With the television showing Brooks Kopkea hanging on to win his fourth major we were all back in the woods amongst old acquaintances, who were now new friends. I looked out from the deck that rose above the city of Ithaca. I was surrounded by Mary Kate's housemates, their families, and the silent peace of great accomplishment. All of these girls are beautiful, they are women of letters, and the whole world is ahead of them. I have been cynical of recognizing achievement in academia, yet tonight I knew this had been the best celebratory occasion I had ever been a part of by a mile. Somewhere deep down I knew this party was as much about me and Donna as it was about Mary Kate. We had done something that transcends any judgement anyone could ever make about us as people, as a couple, or as parents. My body was getting tired from over consumption of too much wine and too much song. As the the sun was setting and graduates were getting ready to head into the city for one last night of partying together in the town of their Alma Mater, the parents had spontaneously come together on the back porch. Somebody raised a glass " To our graduates, to the graduates parents, to the new opportunities ahead for all of us."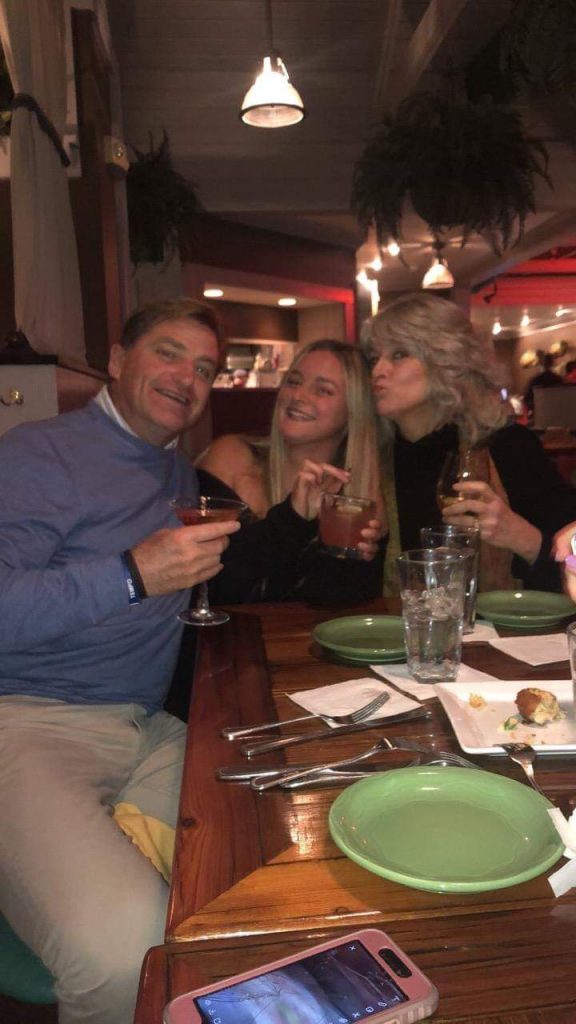 Laura was asleep in the back of the car and Donna eyes were closed in the passenger seat. We were cruising along Rt. 79, which was a brand new path for me. The road was moving west to east across the state of New York to get Laura back to Albany International Airport. Mary Kate had stayed back in Ithaca to start getting prepared for her first move in the real world. Even though I have traveled extensively across the empire state I remained in awe of the expansiveness and beauty that surrounded me. It was nearly 40 years ago that I left Allentown Pa. and came home to an unknown future. I stared out into the a similar amazing sea of green I had seen on Rt.17 on our way to Ithaca. For the first time in all these years I thought about all that went before in my life to get me to this moment. I fought, to no avail, to hold back the well of tears that was pushing to gush out. I thought, just maybe, I had done alright. I thought about the heartaches along the way, I thought about my blessings, and as always I thought about how much time I had wasted and how much more I wanted to accomplish with my time left. After all these years I was heading home for once, not sure what was ahead for me. I scanned the blue skies for some sort of sign, another hand glider coming off the mountain range, a song on the radio, anything. But as I worked hard to disguise my tears I knew that is not how life deals out the cards. You don't wait for life to happen to you. Life is for the taking. It rarely turns out the way you initially planned, but you need to keep planning, keep attacking. If you don't life will attack you. Laura was heading back to the path she has started on in Atlanta.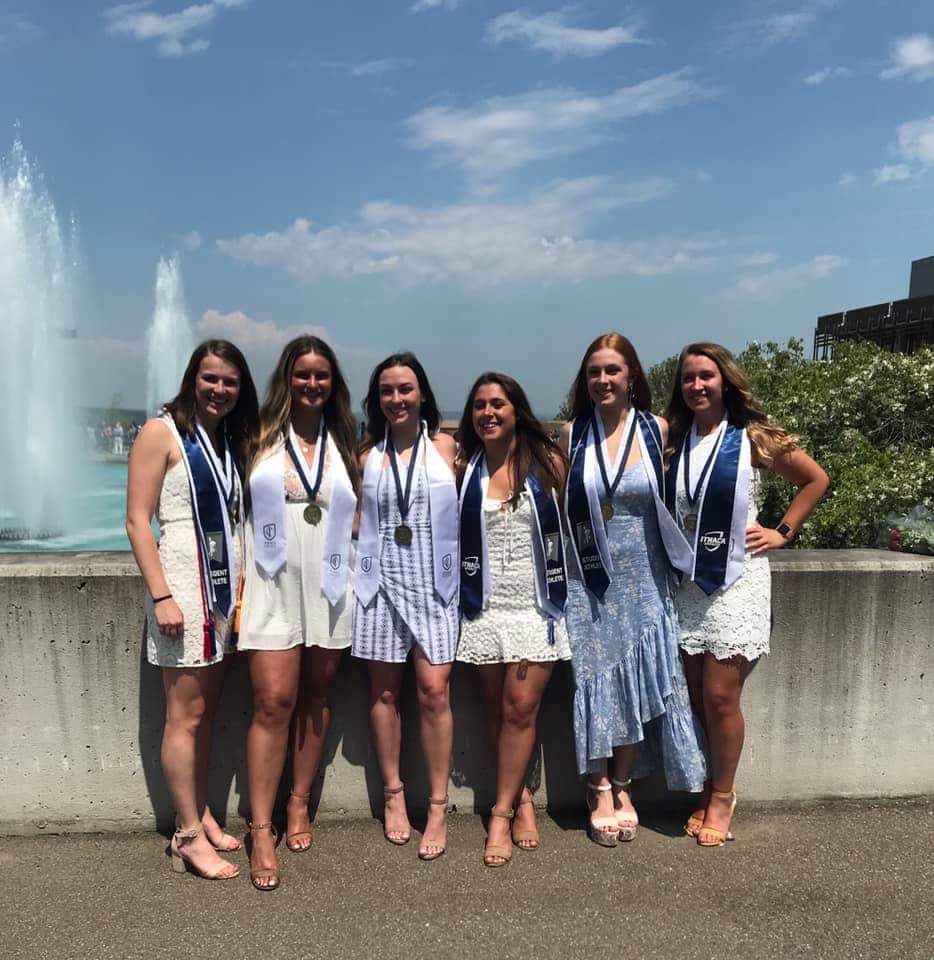 Donna was heading back to Kingston to continue to save the world. Mary Kate is ready to go after all her dreams. As for me, I felt like I had graduating to a place way beyond my capabilities. I looked at the deserted highway ahead of me and was ready a new beginning.